Buckeyes add additional home game next week against IUPUI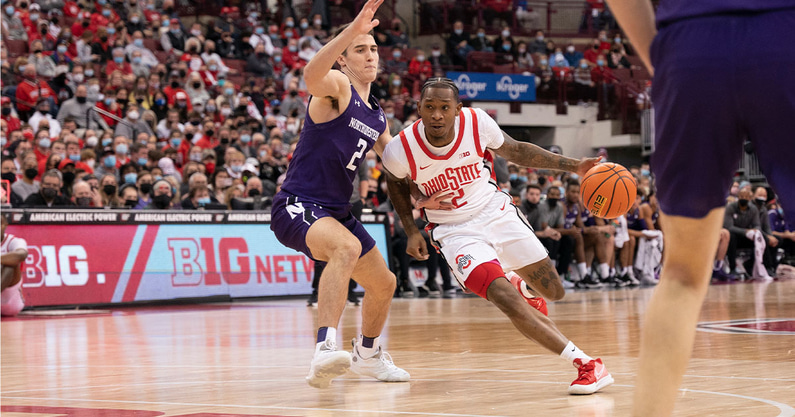 COLUMBUS — Chris Holtmann wanted Ohio State to find a way to make up for two canceled home games.
The Buckeyes are getting one of them back.
They have added a home game against IUPUI on Jan. 18 at home, the university announced Monday afternoon. The game will be at 7 p.m. and will be aired on Big Ten Network.
The Buckeyes missed three games in December due to positive COVID-19 cases within the program. Home games against Tennessee-Martin and New Orleans were both axed, and so was the neutral-site matchup against Kentucky in Las Vegas.
Ohio State is back on the floor, and the Buckeyes have played three games since their 22-day pause ended. But things are far from back to normal. Holtmann is on the shelf for the Buckeyes due to protocols, and it's unknown when he'll be back. Assistant Jake Diebler is the acting head coach right now.
And the university isn't allowing concessions to be open inside the Schottenstein Center, opting to err on the side of caution and attempting to keep fans wearing their masks inside the arena.
"If you're reading the tea leaves a little bit, you kind of got the sense that maybe some of this was coming, some types policies were going to be coming," Holtmann said about the protocol changes. "I think in some ways, it can be a frustrating thing. And yet, at the same time, I think you just hope that the numbers continue to go down and we're able to get back to a regular environment at home.
"But obviously, I know our university officials or medical staff are looking and making sure that safety is at a premium."
Even with the measures in place, the Buckeyes wanted to get home games back after having two canceled in December.
They're getting one back next week. They'll have a home game on Tuesday, and it will come against IUPUI.