Does Brian Hartline have makeup of great recruiter for Ohio State?
Aritcle written by: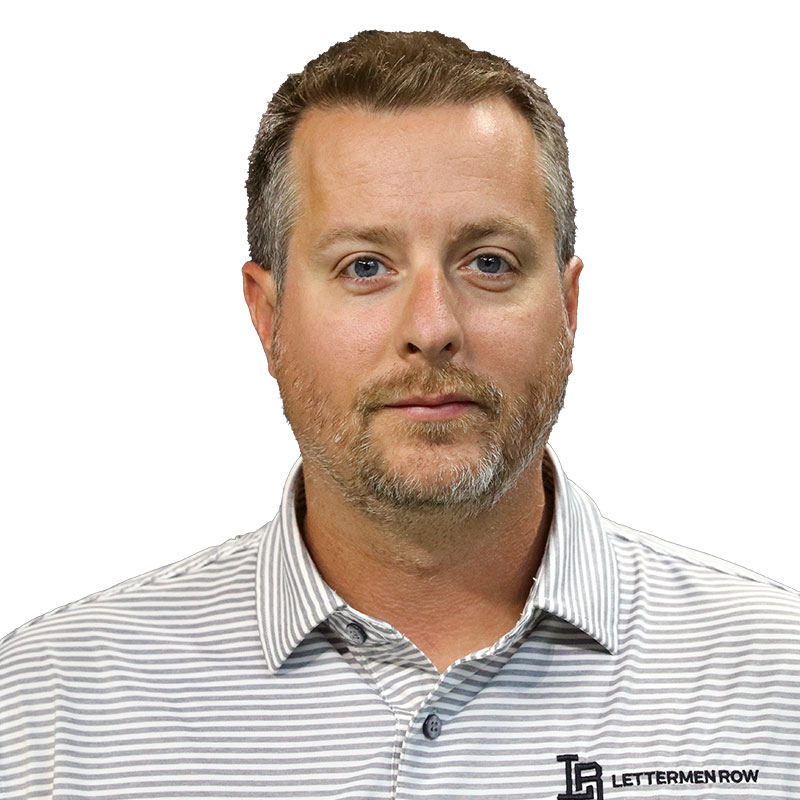 Jeremy Birmingham
Birm
Have a question about Ohio State recruiting? This is the place for you, five days a week. Submit your questions on Twitter or on the Lettermen Row forums. Check in daily to see what's on the mind of Buckeyes fans all over the country, like today as the discussion looks at Brian Hartline.
Ohio State Recruiting Question of the Day
Good day everyone, I hope your Tuesday has gotten off to a rip-roaring start.
On Monday we talked about the current state of Ohio State recruiting as it pertains to the ever-evolving Urban Meyer investigation in Columbus. That view shows us that right now, in general, there's a bit of a holding pattern for the Buckeyes and their top targets.
Today, we are implored to go deeper.
In the weeks since Zach Smith's termination, we've addressed Brian Hartline's expanded role quite a bit, including Austin Ward's look at how he could utilize the talent in the Buckeyes wide receivers room. However, let's once again talk about Hartline's capabilities as a recruiter for Ohio State.
Probably way to early for this but do you think Brian Hartline has the chops to be an ace recruiter?

— Jerm (@jerminator06) August 14, 2018
No matter what you think or thought of  Zach Smith, his ability as a recruiter was never in question. Smith was a multiple-time winner of various Recruiter of the Year awards both in the Big Ten and nationally according to various recruiting services. And in recent years, his work on that front had only gotten better and better.
Hartline has no experience on the recruiting trail, but he's hardly been away from the game or away from players or prospects. During his time as an Ohio State staff member, he's no doubt watched and learned the tricks of the trade, been able to identify and familiarize himself with some key targets and how the process works.
There are going to be some areas that Hartline will need to catch up, though. He obviously won't have the established relationships with high school coaches that Smith had thanks to working on college staffs for more than a decade. He won't have the ability to point to NFL stars like Mike Thomas and say, "I helped make that guy into who he is."
He can though, look a prospect squarely in the eyes and say, "I've been to the NFL and stayed in the NFL. I know what it takes. I can get you there."
And that's pretty important, especially as Ohio State has evolved its program into one of the NFL's most capable feeder-schools. Hartline is young, he's personable and he's got NFL experience. Those factors all carry a ton of weight on the recruiting trail.
One other key for Hartline? He's a Buckeye, through and through. Born and raised in Ohio. Played at Ohio State. Returned to the program when he left the professional ranks. I know it sounds corny or cheesy, but when a coach truly loves the place he's recruiting for? That can be, to quote Jarvis Landry, contagious, man. (NOTE: Don't follow that link if you're working and the sound is up on your device.)
That kind of affection and honest passion is what can make or break a recruitment. But at the end of the day, Hartline will need time on the trail to prove that he's got the chops to replace Smith in that role. Time and experience are the only factors he's lacking, and that's why I'm convinced Brian Hartline will be more than just a good recruiter for the Buckeyes — he'll be a great one.
 The best way to stay on top of all that recruiting news? Subscribe to Lettermen Row's Recruiting with Birm newsletter.