WATCH: Chris Holtmann press conference after Buckeyes B1G title loss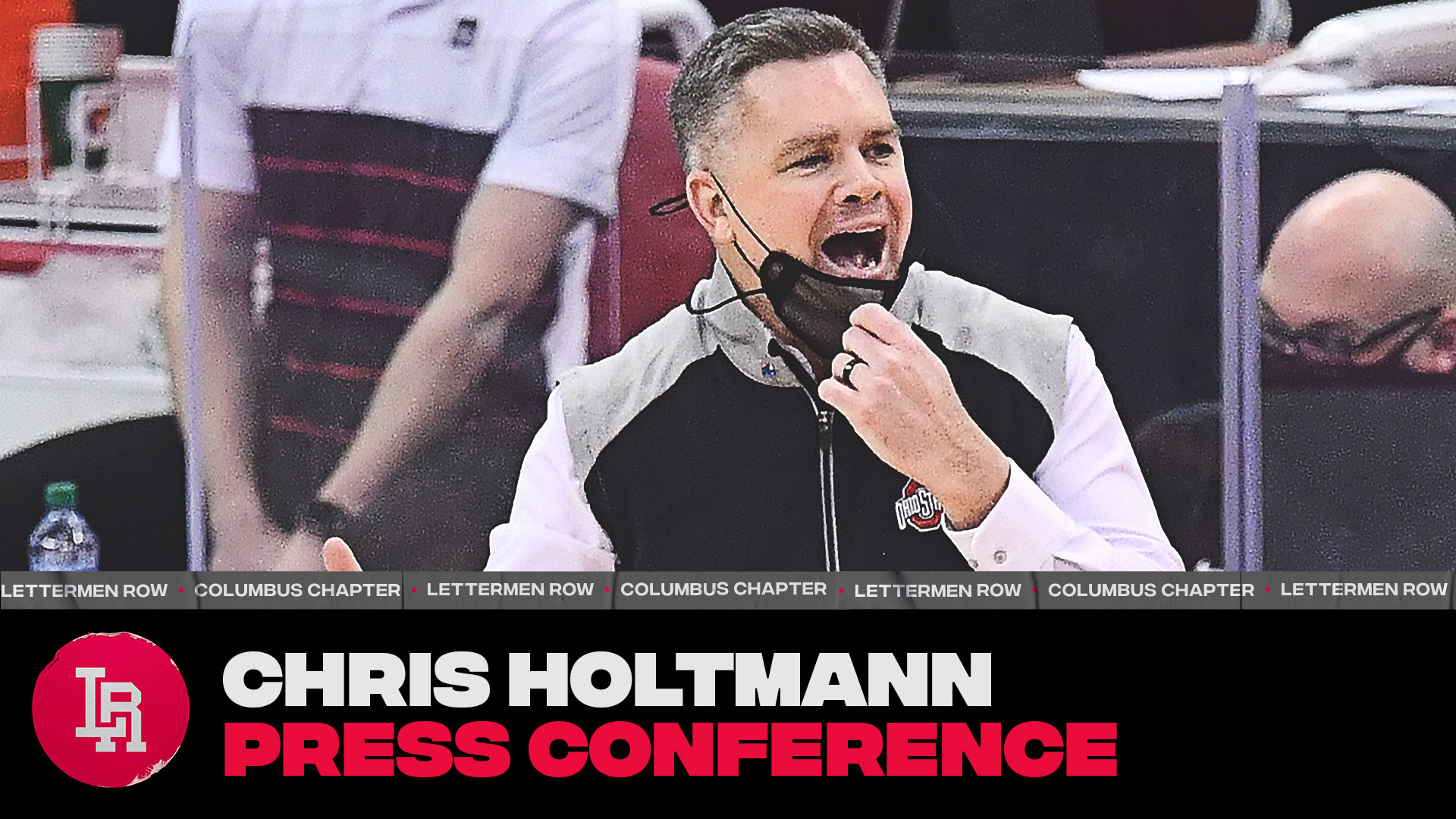 Ohio State coach Chris Holtmann and select Buckeyes players held a press conference with reporters following their 91-88 overtime loss to Illinois in the Big Ten Tournament championship game.
Trying to win their fourth game in four days, the Buckeyes fell short. Duane Washington Jr. finished with a career-high 32 points and Justice Sueing finished with 22.
Ohio State opened the game 1-of-14 shooting and trailed by as much as 17 in the first half, before rallying to tie it at the end of regulation and send the game into overtime.
"We came close to a championship and it's exceedingly disappointing, but what I'm not disappointed in is their resolve and their fight and their effort," Holtmann said.
Now, Ohio State's shifts its focus to the NCAA Tournament.
The Buckeyes will be the No. 2 seed in the South Region and play No. 15 seed Oral Roberts on Friday. With a win, they would face the winner of No. 7 Florida and No. 10 Virginia Tech.
"I'm really confident in our team," said C.J. Walker, who scored 16 points in the loss. "I feel like we're going to fight hard each and every game."
The Buckeyes entered the Big Ten Tournament on a four-game losing streak. They'll open the NCAA Tournament winners in three of their last four.
Illinois and Ohio State last met in the Big Ten championship game in 2003, when the Fighting Illini defeated the Buckeyes 72-59 at the United Center in Chicago. Sunday's game marked just the third time the two teams met in the Big Ten Tournament, with the Illini now holding a 2-1 advantage.
Holtmann was looking for first his first conference tournament championship in his career. He's now 4-4 all-time against the Illini.
"Well, you mentioned it, opportunity," Holtmann said. "It begins with our first game. I think the opportunity to play for a championship was really important for us.
"The opportunity to play for a championship was very important for us as a group. When you have the opportunity to be in games like this, it only makes you hungrier. There's no question about it."
Watch the full Chris Holtmann and Buckeyes press conference here.
[yt-video v=DIktqreMpeo]