Two starters cleared, two key game-time decisions loom for Buckeyes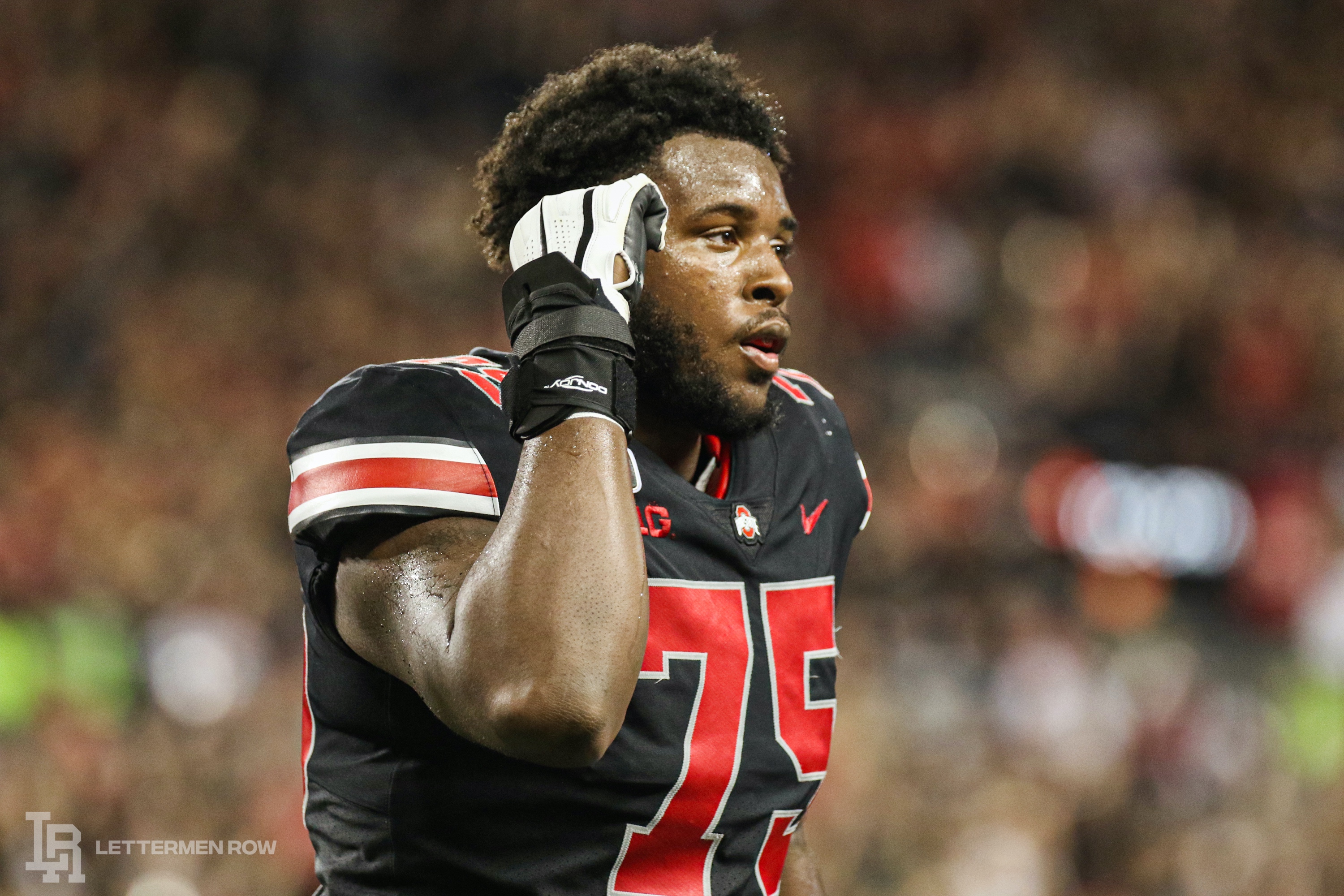 COLUMBUS — Ohio State has already received good news with two key starters.
The Buckeyes will have to wait for a verdict with two others.
Ahead of the much-hyped, top-25 showdown with Wisconsin on Saturday at the Horseshoe, Ohio State has fully cleared starting left tackle Thayer Munford and linebacker Baron Browning — boosts to both sides of the ball in a matchup where the rushing attacks and defenses figure to be critical. But according to the latest availability report released by the program on Friday, the Buckeyes won't be completely back to full strength with one rotation regular ruled out and two veteran contributors facing game-time decisions.
The defensive line will yet again bear monitoring for Ohio State with Tyler Friday officially ruled out this week and captain Jonathon Cooper's status up in the air. Cooper and wide receiver Austin Mack will both likely be tested in warmups before a decision is made about their chances to help the Buckeyes against Wisconsin in a battle with major implications both in the Big Ten and in the national-title chase.
"We've said all along: All we're going to do is focus on this week, being 1-0," Ohio State coach Ryan Day said. "I know it sounds cliché, but it's real. We have to stay locked in on this, can't worry about what this game means or doesn't mean. Just worry about what we are doing in terms of on our assignments, motivation, guys practicing hard, getting ourselves ready physically, mentally, emotionally to play a really hard game at noon.
"It's going to be our biggest challenge on both sides of the ball. We have to prepare better than we have all year."
That preparation won't stop until the foot hits the ball for the Buckeyes, and once again there will be plenty of eyes on Cooper. The senior captain had his season debut delayed by four games thanks to a high-ankle sprain in training camp that required a minor medical procedure. And while Ohio State doesn't reveal any injury information, Cooper has publicly admitted that he's still not been at full strength since his return.
The Buckeyes did completely clear Browning, though, which should be a lift for a rush defense that will be put to the test by the Badgers. The junior has been one of the top breakout performers for the revitalized Silver Bullets, and having him back after a one-game absence for what sources have called a groin injury could be significant.
That's also true on the offensive line with Munford, although he still came off the bench to play for the Buckeyes last week at Northwestern despite clearly not being at full speed with what appeared to be an ankle injury. Having the junior available is even more important for Ohio State since top backup Josh Alabi will miss another game with an undisclosed ailment.
Here's the full availability report as announced on Friday by the program, making note that Ohio State doesn't differentiate between injuries or disciplinary matters:
Ohio State Game-Time Decisions
DE Jonathon Cooper
WR Austin Mack
LB Teradja Mitchell
Unavailable Buckeyes
OL Josh Alabi
WR Kamryn Babb
DT Noah Donald
DE Tyler Friday
WR Ellijah Gardiner
TE CorMontae Hamilton
DB Ronnie Hickman
DE Noah Potter
WR C.J. Saunders
DT Taron Vincent
DT Brett Novick
[pdf-embedder url="http://lettermenrow.com/wp-content/uploads/2019/10/8_OSUDepthChart.pdf"]