Big Ten reshuffles schedule, Buckeyes get new dates with same opponents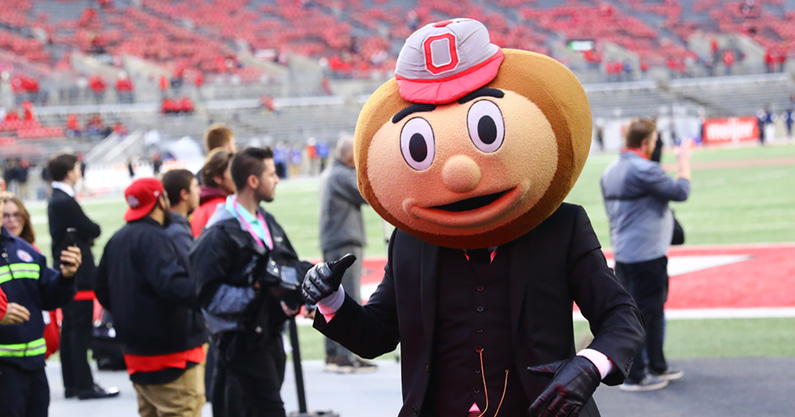 COLUMBUS — The dance card has changed for Ohio State.
But all of the actual on-field partners for the Buckeyes will remain the same this season.
In response to the schedule alterations that were made to get through the COVID-ravaged season of 2020, the Big Ten has reshuffled the lineup yet again for conference games heading into next season. But for Ohio State, the changes were limited to merely swapping around dates on the slate as the conference publicly unveiled the official plan on Wednesday.
Ohio State will now open the year with a five-game homestand, following up the untouched nonconference portion of the schedule with matchups against Wisconsin and Rutgers in the Horseshoe. The original Big Ten schedule called for back-to-back road games instead against Michigan State and Penn State, but those key East Division clashes have now been spaced out.
The Buckeyes do still have a two-game road trip on the docket, and it still includes the marquee showdown at Penn State — which is now going to be played on Oct. 29. Ohio State will then open the November championship push at Northwestern in one of just three Big Ten games for the program that wasn't impacted by the revisions.
The Rose Bowl champions will open the season on Sept. 3 in Ohio Stadium against Notre Dame. And the complete, up-to-date slate according to the Big Ten has been confirmed below.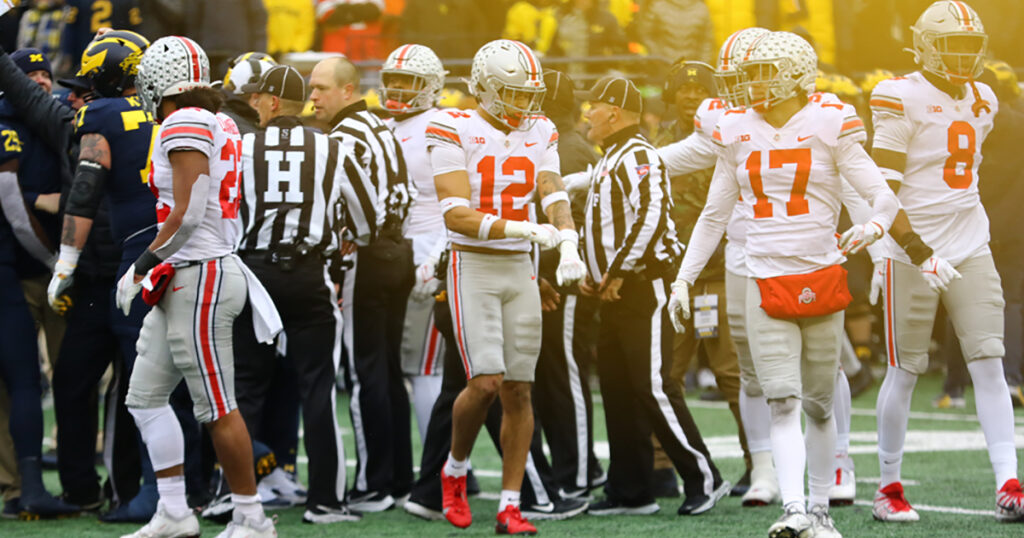 Ohio State 2022 Football Schedule
Sept. 3: Notre Dame
Sept. 10: Arkansas State
Sept. 17: Toledo
Sept. 24: Wisconsin (Originally scheduled: at Michigan State)
Oct. 1: Rutgers (Originally scheduled: at Penn State)
Oct. 8: at Michigan State (Originally scheduled: Rutgers)
Oct. 15: Off (Originally scheduled: Iowa)
Oct. 22: Iowa (Originally scheduled: Off)
Oct. 29: at Penn State (Originally scheduled: Indiana)
Nov. 5: at Northwestern
Nov. 12: Indiana (Originally scheduled: Wisconsin)
Nov. 19: at Maryland
Nov. 26: Michigan
Dec. 3: Big Ten Championship Game