Buckeyes have time, personnel to diversify defensive system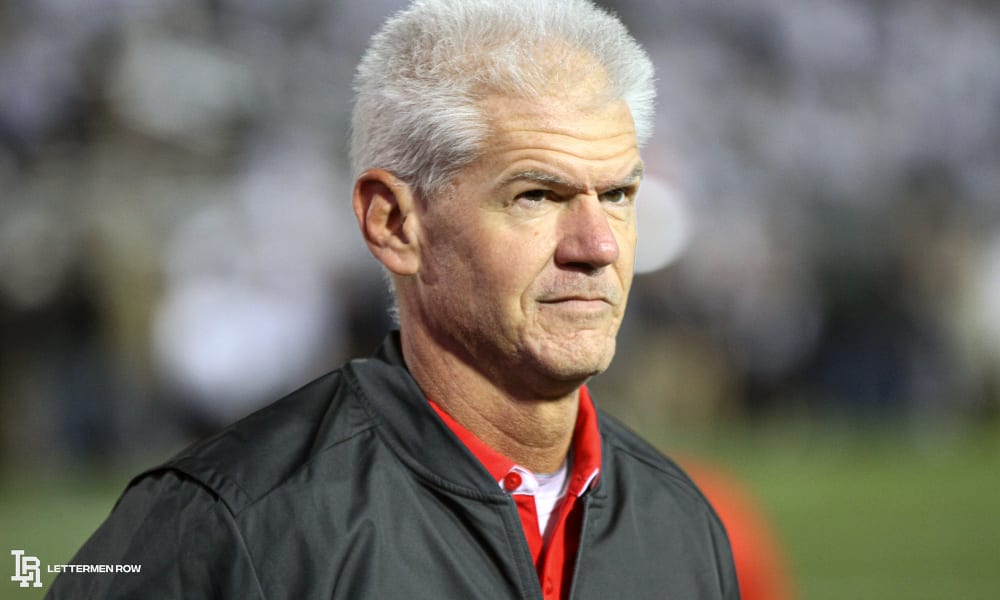 The speculation, debate and conversations about Ohio State never end, and Lettermen Row is always ready to dive into the discussions. All week long, senior writer Austin Ward will field topics about the Buckeyes submitted by readers and break down anything that's on the minds of the Best Damn Fans in the Land. Have a question that needs to be tackled, like the one today about Ohio State and the next step for the defense under Kerry Coombs? Send it in right here — and check back daily for the answers.
What are you hearing on the base Defense for this year? Is it going to be single high again? Do they think they have the players to support it? Is there a focus to be more unpredictable with the scheme on Defense this year? The D last year was like the O in JTs last year.

— Matt Vincent (@BuckNutz74) February 22, 2021
Ohio State is recruiting at the highest level in program history, so personnel isn't the problem.
The Buckeyes have the players to run any kind of system they want, but they also have recruited a bunch of guys designed to operate the preferred base scheme in place.
The program also isn't hurting for ideas thanks to the enhanced playbook Kerry Coombs brought back with him from the NFL and all the experience with different looks that Larry Johnson, Al Washington and Matt Barnes have had throughout their careers. Without a doubt, the potential to mix up coverages, blitzes and personnel groupings more often is at the fingertips for the Buckeyes.
What Ohio State needs to put all of that together is time. Quite simply, it didn't have that a year ago thanks to the bizarre challenges it faced during the pandemic season.
Ryan Day has gone out of his way to make it clear that he's not making excuses for what happened to the pass defense last season, and obviously nobody at Ohio State will ever suggest that finishing No. 122 in the nation comes anywhere near the program standard. But it's incredibly important to put that into context with all the factors that led to that drop, none of which are likely to ever exist in that way again.
Ohio State isn't replacing two first-round cornerbacks and a three-year starter at safety. It isn't going to have an entire spring wiped away for a new defensive coordinator. It shouldn't have massive disruptions to training camp, miss out on its nonconference tuneups or have roughly half of its season wiped away by a disease. And if Day wasn't convinced that all the pieces were in place or that his confidence was shaken in the system he envisions, he could have easily made more significant changes in the early stages of the offseason.
"We have really good minds in there, really good thoughts," Day said. "Kerry came from the NFL and was there for a couple years — there's plenty of ideas there. It's just a matter now of: How do we implement it? How do we do a better job of coaching it? That's really what it comes down to. If there's some scheme out there that someone could bring in that we haven't seen before or don't know, then yeah, I would do that. But there isn't. We know the different schemes, we know the different coverages. These guys are really sharp. But now: How do you implement them the right way and how do you pick the right ones? I think that's the key.
"Just because we were a four-down, Cover Three team two years ago, that doesn't necessarily mean we have to be that the majority of the time. … Certainly the last thing we're doing is making excuses, but certainly the way the season played out with less games, no spring, preseason chopped up — it just didn't help. Now we have a whole year. Once we have a whole season, a whole year to evaluate that, as we sit here next year we'll have a much better feel for where we're at."
Truthfully, there isn't a whole lot for the Buckeyes to feel sorry about after the defense answered the bell with a suffocating performance to win another Big Ten championship and then more than holding their own in the relentless assault of Clemson in the Sugar Bowl. Yes, Ohio State was picked apart in the national-title game by Alabama — but again the lack of time became an issue.
The Buckeyes were both short-handed thanks to positive tests and only able to practice in full pads once before heading to South Florida, neither of which allows for installing or executing a bunch of new schemes. That's just the reality of the situation, and Ohio State was constantly playing catchup in the secondary thanks to injuries, illness and inexperiences.
Nothing is guaranteed right now, of course. But the Buckeyes are likely going to put all of those issues in the rearview mirror this season. It's too early to know exactly what that means for Kerry Coombs in Year Two as the coordinator, but it's a safe bet the results will look a lot different.
[yt-video v=VPj-r_iwbB8]
Miss any previous editions of Question of the Day? Catch up right here.