Lejond Cavazos focused, healthy and ready to make impact for Ohio State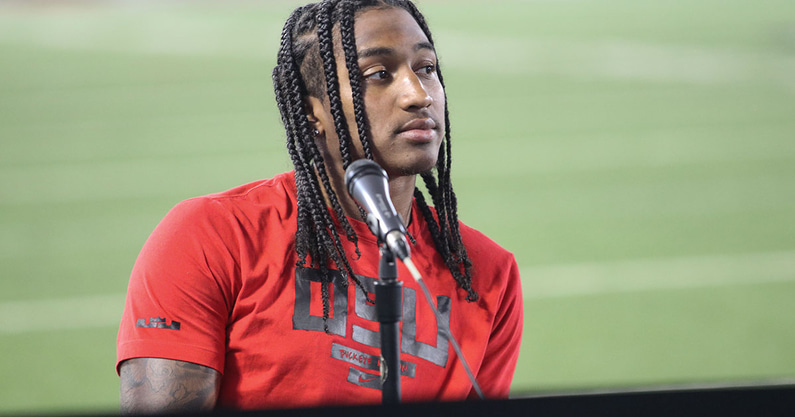 COLUMBUS — It was a tough freshman year for Ohio State cornerback Lejond Cavazos.
The ultra-athletic defensive back came to the Buckeyes program as a highly-touted recruit from college-prep powerhouse IMG Academy. The Ascenders program is one that prides itself on how it prepares top-level players from around the country for the next level.
But Ohio State isn't just any "next-level" stop. The Buckeyes program is one that demands perfection at every turn and is physically, mentally and emotionally taxing. No amount of preparation could have had the 6-foot, 195-pound Cavazos ready for life as a college football player. What was required to be physically ready to play in Columbus was more than he expected. That, he says, was the biggest adjustment from life as a 4-star recruit to life as a Buckeyes freshman.
"Definitely just taking care of my body," Cavazos said Friday. "That's a big thing in college. We have a lot of stuff to do, a lot of work … it's definitely more here. More time consuming. You've got to stay focused on everything."
In his first year-plus at Ohio State, Cavazos couldn't be entirely focused on getting on the field. The chaotic nature of the 2020 season prevented that. That's why, for defensive coordinator Kerry Coombs, this spring and summer have been so important in truly evaluating his redshirt freshman cornerback for the first time.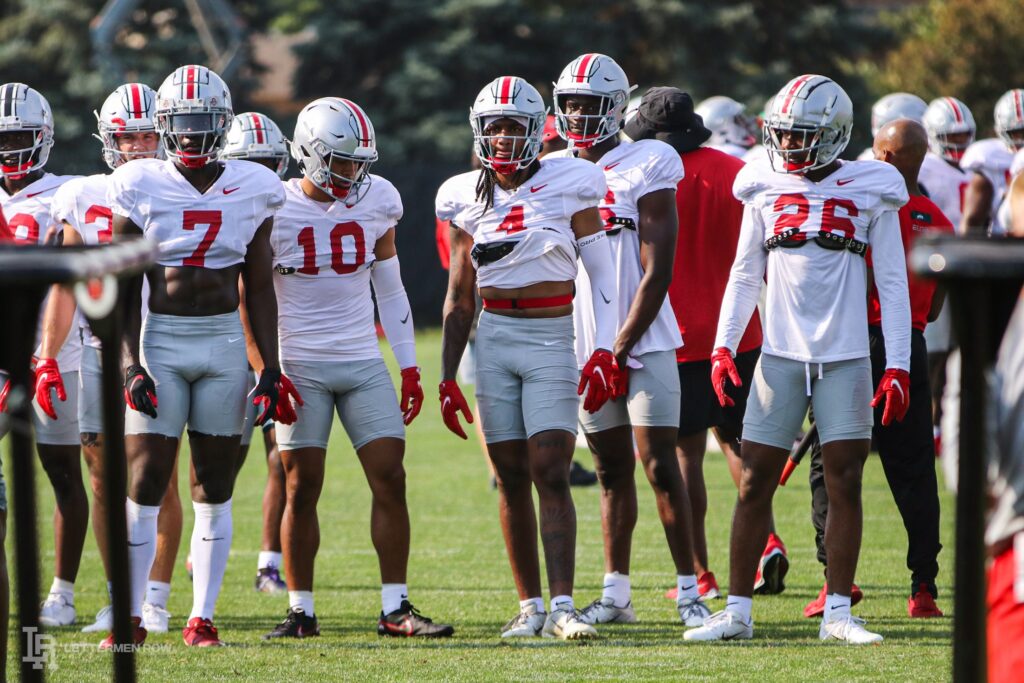 "Lejond had a good offseason," Coombs told Lettermen Row on Friday. "He fought through his injuries and listen, Lejond competes and Lejond loves winning. I think sometimes he gets a little too quick to be discouraged when he's losing. Whether that's an individual play, or rep, or whatever.
"There was a play today, he got in there and knocked the ball out. He's covering our best guys and breaking up that pass and then he lets them catch one. He just needs to get better and knowing 'how did I go from that play to this play?"
Confidence and having a short memory are two things a cornerback needs to be successful. Lejond Cavazos isn't short on confidence in any way. It doesn't take more than a cursory glance at his Instagram profile to know he doesn't mind being in the spotlight. Still, last season was a tough one. Expectations are a cruel and unyielding monster sometimes. When they're hard to reach due to physical issues, mindsets change and confidence wanes. The young defensive back admits to feeling frustration last year.
This year, however, has been different. The confidence is coming back.
"I'm definitely getting bigger and stronger in the weight room," Cavazos said. "I took it way more serious than I did last year. I know I've got to get my body right. Get bigger, stronger, faster — the weight room helps a lot. Coach Mick [Marotti] knows what he's doing. He's probably the best strength coach in college football. So buying into him, everything comes when you buy into him, for real."
And that buy-in means Kerry Coombs can view Cavazos with clear eyes. That means there's a chance for Lejond Cavazos to fill a clear role in the Ohio State secondary.
"It's hard for me to put a real gauge on anything that happened last year," Coombs said. "They all handled that dramatically different. It's a new season and Lejond can be as good as he wants to be."