Ohio State NIL evaluations show how powerful brand is for players, recruits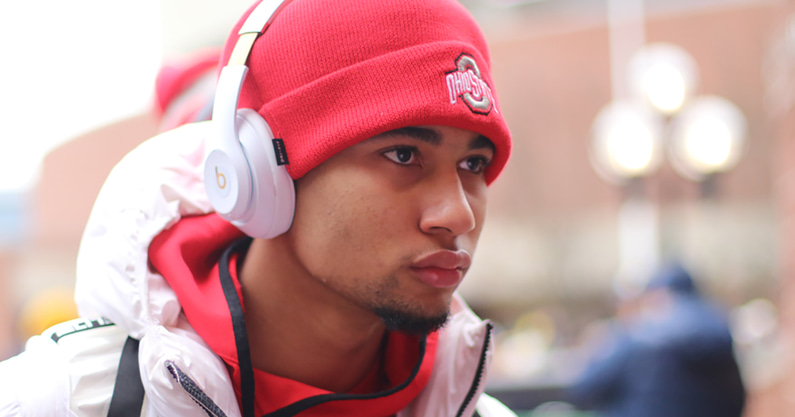 COLUMBUS — The power of the Ohio State brand was already well known.
Combine that with individual success, social-media reach and the new NIL rules and the Buckeyes are poised to cash in at a level few programs can match.
The new era of college football has come with numerous challenges for programs without a ton of guidance about how best to navigate them. But one fact hasn't changed: Ohio State sits on an elevated platform, and its roster and recruits are uniquely positioned to take advantage financially — while boosting the Buckeyes competitively.
Need an example? The newly-released On3 NIL Rankings are littered with Buckeyes, with C.J. Stroud checking in at No. 2 among college football players to lead five players from the program in the initial top-100 on Friday.
"Ohio State and our guys have benefited tremendously from NIL," Buckeyes coach Ryan Day said last month. "There's been a lot of opportunities for our guys — and they've really capitalized on that.
"However, the understanding of something coming in on the front end is something that we cannot be a part of. The integrity of this school and how we do things is going to be important for us. … I think that's very complicated for the sport itself."
Like every other program in the country, the Buckeyes are still figuring out the best way to handle it all.
But Ohio State was also proactive right from the start, providing in-depth, across-the-board educational opportunities during the buildup to NIL legislation to ensure players knew what to expect — and how they could market themselves in Columbus.
That obviously has already produced numerous partnerships for the Buckeyes, both back in their hometowns and locally in a market loaded with Fortune 500 companies.
The Block O has always been a powerful draw, and NIL has only strengthened it.
Ohio State Top-100 NIL projections from On3