Buckeyes searching for 2023 recruiting leader with 2022 class close to set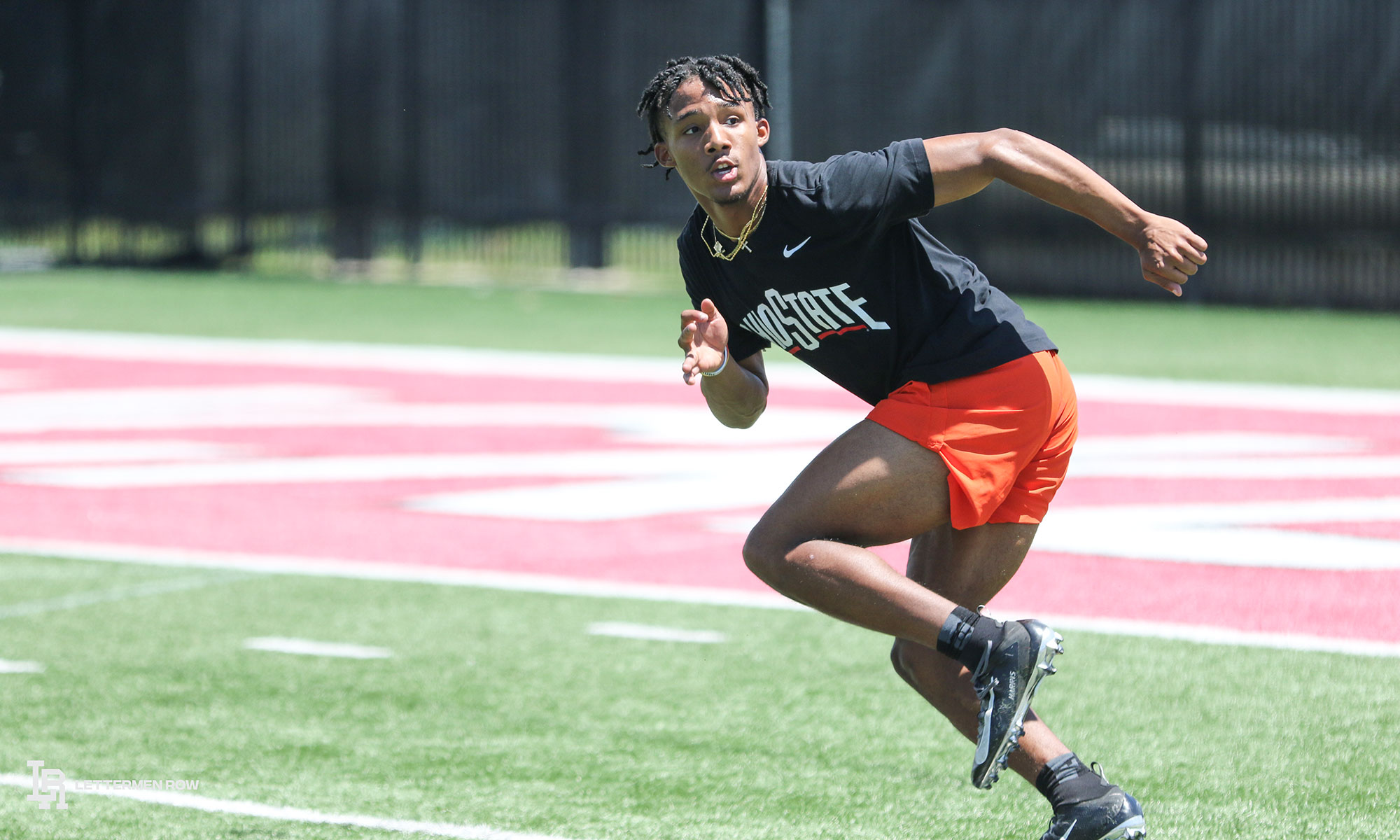 Have a question about Ohio State recruiting? This is the place for you. Check-in daily to see what's on the mind of Buckeyes fans all over the country. Today's question is about the 2023 recruiting class and the need for a leader to emerge for the Buckeyes.
Ohio State Recruiting Question of the Day
Who are some of the candidates for 2023 to take on the Captain Buckeye role like CJ Hicks and Jack Sawyer have the previous 2 classes? When can we expect a commitment for that class?

— Tanner Styers (@tannerstyers_) July 11, 2021
Mark Pantoni, the heart and soul of the Ohio State recruiting team, called current commitments the Buckeyes "best recruiters" a few months ago. That was in advance of a crazy busy month of June where Ohio State was hoping to find some clarity in its top-ranked, 2022 recruiting class.
It's a month that also saw every one of the players most likely to kickstart the Buckeyes 2023 class make his way to campus. That's equally as important for Ohio State right now. Ryan Day's program has 17 commits in the 2022 class and outside of three positions — offensive line, defensive line and safety — the Buckeyes are all but finished in 2022.
So that means it's time to get started in 2023. In a normal world, it wouldn't take this long but the Covid year slowed everything down as teams and players try to evaluate their options. And Ohio State, despite it's recruiting acumen, is waiting for someone to jumpstart the next wave of recruits.
There are natural candidates to take on the role of Jack Sawyer or C.J. Hicks, who have come from Ohio in the last two cycles and emerged as class leaders. The obvious names are Luke Montgomery, Sonny Styles and Josh Padilla. Those three all have Buckeyes offers and have made multiple visits to campus in the last two years. Styles, the 5-star from Pickerington Central, is an Ohio State legacy and the best prospect in the Midwest. He's the ideal candidate to kickstart a class because he'd have the biggest residual impact on others but Montgomery is a pied piper-type of player who has existing relationships with kids all over the country. It's always good to start a class with players close to home because they're available when others make their way to campus.
But what's more important than in-state commits is peer-to-peer recruiting, as Mark Pantoni said.
That's why no matter who it is that starts the Buckeyes 2023 class, he'll be one of the most important players Ryan Day gets a verbal yes from. There's a lot of buzz about Phenix City (Ala.) Glenwood School cornerback A.J. Harris and if he returns to Columbus at the end of this month he could be numero uno for Ohio State in 2023. There's real value in having a Southern superstar as the face of the class at Ohio State because the Buckeyes need to make a real impact in SEC country if they want to continue dominating the Midwest.
Notre Dame has already come into Ohio and taken a top 2023 player. Oklahoma is on the verge of a huge start to its 2023 class this weekend as the Sooners look to land a couple of 5-star players with Ohio State offers. Georgia already has four rising-sophomore commitments.
Ohio State isn't pressing. The Buckeyes know their brand is valuable and there's no concern about getting started late in 2023.
But it's getting close to time for someone to take the reins and become a class leader in 2023. There's a handful of guys in the conversation for that role. The question is who wants to jump first, because there is no doubt that will lead to others following suit.
Need more Ohio State recruiting #Stuff? Join the conversation below in the comments and sign up for Scarlet Sunrise, Lettermen Row's morning newsletter that will get your day started with all the important Ohio State news you need to know. Prefer video? Follow Buckeyes football on YouTube with Lettermen Row. You can also get your recruiting fix by subscribing to Talking Stuff: The Ohio State Recruiting Podcast on iTunes, Spotify, Google Play and Stitcher.