Dotting the 'Eyes: Ohio State commits wait on investigation, clarity with Urban Meyer
Aritcle written by: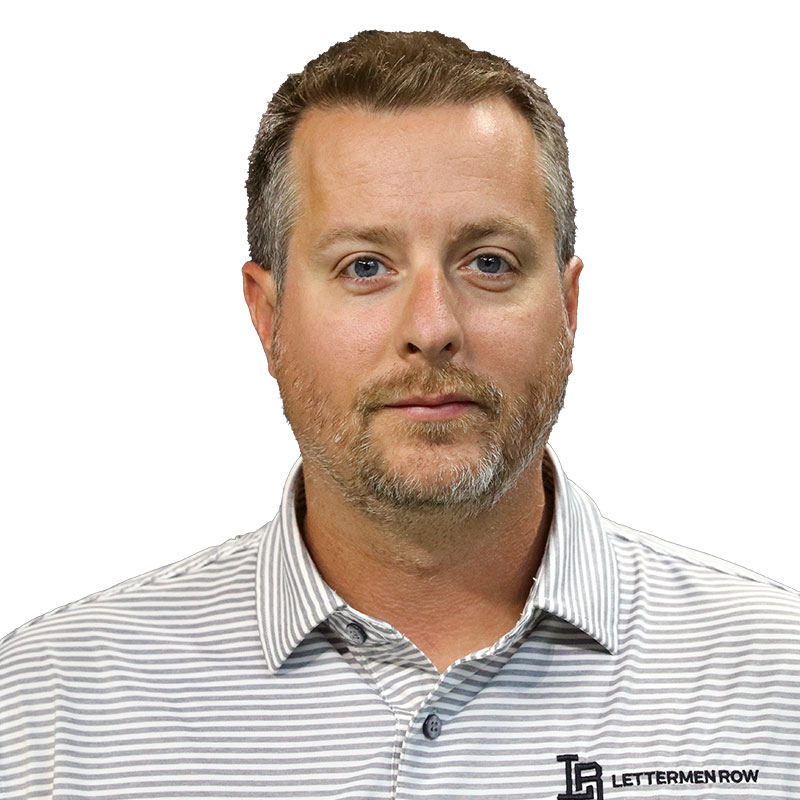 Jeremy Birmingham
Birm
Stay in touch or be left out because Ohio State recruiting is a 24-hour, seven-day-per-week obsession. What's the latest news as the Buckeyes build for the future? Get that and more Monday through Friday on Lettermen Row.
How is the investigation impacting Ohio State recruits?
Over the course of the last few weeks, we've tried to provide balanced coverage of the ongoing Urban Meyer scandal here at Lettermen Row. We've not jumped at every sensational headline searching for the almighty pageview, and we've avoided opining too much with the understanding that as we sit here and wait for an outcome, anyone who says they know how things will wrap up is flat out lying.
We still know very little about the investigation into Urban Meyer's knowledge of domestic violence accusations against former wide receivers coach Zach Smith. What we do know is that while Meyer remains on administrative leave, there are dozens of high schools prospects and their families awaiting word about his future for a much different reason than we here at LR or you at home might be.
These are young people making the biggest decision of their young lives, and they need to know who will be leading them through the next three-to-five years as they try and achieve lifelong dreams of playing football at the highest level. That's why so many of the 15 players currently committed to the Buckeyes in the Class of 2019 are waiting patiently and saying little — for any outcome. These are the players most affected by whatever the Ohio State Board of Trustees and President Michael Drake decides.
Earlier this week, we talked about Ronnie Hickman and Cormontae Hamilton. That pair, along with Dwan Mathis and Cade Stover, have confirmed to Lettermen Row or other websites that they're still locked in with the Buckeyes no matter what happens. Garrett Wilson, Ohio State's lone 5-star commit in the Class of 2019, has said that as long as Ryan Day remains in Columbus, his odds of staying committed to Ohio State remain high.
Other outlets have picked up on the whole notion that the Buckeyes are in a holding pattern, obviously.
"Really wasn't expecting anything like that," Doug Nester, the first commit in 2019, told Sports Illustrated's Ross Dellenger. "Right now, I'm just sitting back. You got to wait and see what happens with him."
Him, of course, is Meyer. Nester said he and the Ohio State commits need to "stay faithful" while everything works itself out. That's where guys like Ryan Day, Greg Schiano, Larry Johnson and others become a much bigger part of the story. The Ohio State assistants have worked tirelessly in the last few weeks to maintain sanity in what is an insane time. They've not only been forced to dive headfirst into season prep for 2018 without their CEO, but they've been put in a position where they have to look their commits, their families and coaches in the eyes and try to calm a violent sea without any idea what way the wind is blowing or if they'll ever see their captain again. What Ohio State has done to this point has been impressive.
Pat Cilento, the head coach at the Bullis School in Potomac (Md.) has a good relationship with the Buckeyes. He's the head coach that sent Dwayne Haskins to Columbus and current verbal Bryson Shaw's head coach. He told Dellenger that the timing of "all this" makes it a bit easier for kids to stay on board rather than jumping off the ship.
"The one good thing about all of this," Cilento said. "He has until December [the three-day early signing period begins on Dec. 19 this year] if something were to go astray."
It's unlikely Ohio State escapes unscathed
The truth is, though, that eventually something is going to happen as a result of all these rumors and allegations and the endless speculation and character crushing around Meyer. It's not up to me to decide if that should happen, but I think it's important that expectations be set that are realistic.
No matter how well the Buckeyes coaching staff  handles the situation, and regardless of when or if Meyer returns, these last few weeks will have left enough of a door open for someone to slip out of the current group of commitments. I'd bet a dollar on it, if I was a betting man.
Who will it be? It's easy enough to guess and speculate, but that's what's gotten Ohio State into this mess in the first place, isn't it?
How much as Ohio State been affected already?
There's no doubt that even without any decommitments to this point, Ohio State has been hurt by the events taking place in Columbus. The Buckeyes were absolutely going to land defensive back Peyton Powell, and he now seems destined to end up as at Oklahoma. Whether or not the reasons are family ties to the Sooners or location is circumstantial, really. Because the fact is that Ohio State was much easier to pick off in this recruitment because of the uncertainty around Meyer, even though the Buckeyes had all the momentum and the best relationship.
Other players that have been close to the Buckeyes in recent months, guys like D'Von Ellies, Brenton Strange, Kaiir Elam and more, are all in re-evaluation mode. No doubt, programs around the country will point to the turmoil around Ohio State as too volatile to become a part of for recruits. Losing Zach Smith and potentially Urban Meyer would make landing top targets like Zach Harrison, Jameson Williams, Wandale Robinson and others extremely difficult, if not impossible, with an interim head coach and a program in flux.
There's also no doubt that even if Meyer returns soon, the vultures will still be circling, waiting for him to announce an earlier-than-expected retirement despite a recent contract extension through 2022. They'll cite the drama around Ohio State as a reason he'll decide to ride off into the sunset, putting doubt into the mind of players around the country while there will be zero way for Meyer or Ohio State to effectively refute it all the way to signing day.
Ohio State has already been affected by this scandal on the recruiting trail, without question. No matter the outcome, there will be more fallout to deal with at some point.
Need more Ohio State recruiting? Check out the Lettermen Row forums and let us know what's on your mind. Don't forget to sign up for the tri-weekly recruiting newsletter, just in case there's anything you've missed during the week.