Rapid Reaction: Ohio State, Ryan Day overhaul defensive coaching staff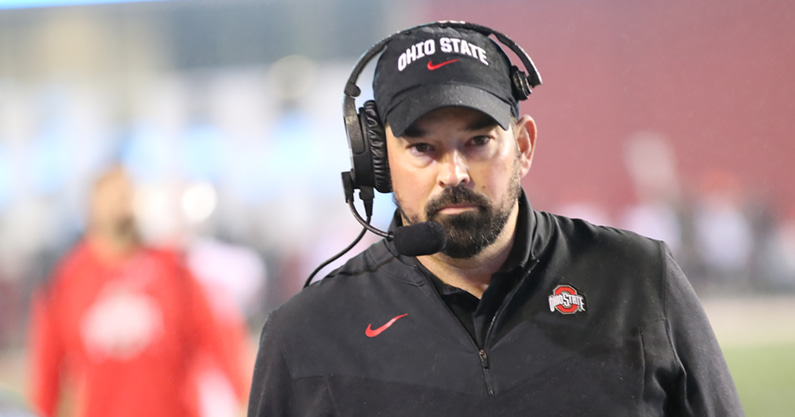 COLUMBUS — Ryan Day and Ohio State knew some tough decisions had to be made this offseason.
And Day hasn't hesitated to make them.
But don't confuse a willingness to make them with a desire to make them.
The Buckeyes have been one of the country's premier football programs for decades. A defense that has been one of the nation's worst in the last two seasons left Ryan Day and Ohio State no choice.
Changes had to happen. Now, according to multiple Lettermen Row sources, they have.
The Buckeyes are adding at least two new defensive hires alongside recently hired defensive coordinator Jim Knowles. Thursday morning brought confirmation that both Perry Eliano and Tim Walton would be coming to Columbus.
But there can't be new coaches without the departure of others. For Ohio State, that means long-time fan favorite Kerry Coombs and Columbus-born linebackers coach Al Washington — at least — won't be returning to the Buckeyes.
After the Buckeyes 42-27 loss to Michigan, Ryan Day said he would reassess all options this offseason.
"We're always going to be evaluating and seeing what's the best move going forward," Day said in December. "I don't think you go into any type of situation with a predetermined set of thoughts … You just kind of figure out, year-to-year basis, what's best to move forward."
And now it's official: Ohio State is moving forward with a plan to fix its defensive deficiencies. The Buckeyes are hoping to return their defense to its long-held standard.
What does that say about Ryan Day? What makes these new coaches a good fit in Columbus? Does it say anything about Day and his Ohio State future?
Lettermen Row staff Austin Ward, Jeremy Birmingham and Spencer Holbrook are breaking down the latest news.
Check out the video below and head to YouTube.com for more Lettermen Row content.