Ryan Day 'not happy,' all options on table to fix defensive breakdowns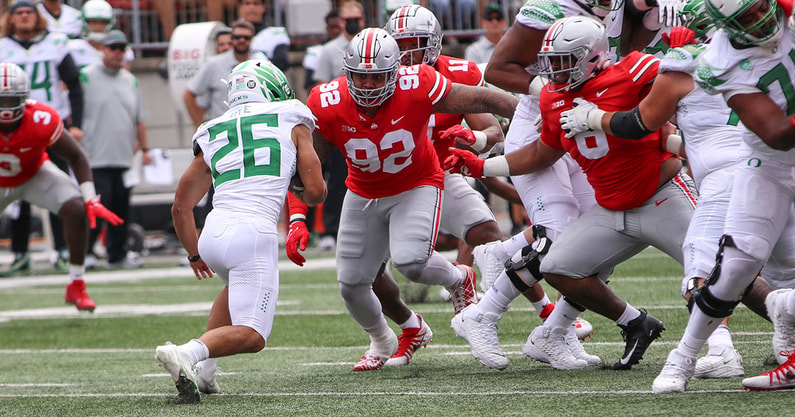 COLUMBUS — Changes are coming to Ohio State.
Some of them Ryan Day is going to keep private. Some of them haven't even been determined yet by the Ohio State coach.
But as the defensive debacles pile up for the Buckeyes and on the heels of an upset loss in the Horseshoe, it's become more clear than ever that the program needs fresh ideas if that unit has any hope of returning to the Silver Bullets standard any time soon.
"I'm not happy about that at all," Day said. "We're giving up too many yards and too many points, that's the bottom line. I think now it's not just a single game, it's a little bit of a pattern. We took a long, hard look during the last 48 hours at what's going on, and we certainly have to make some adjustments.
"Not only how we're attacking other offenses, but also just structurally how we're doing our day-to-day operations.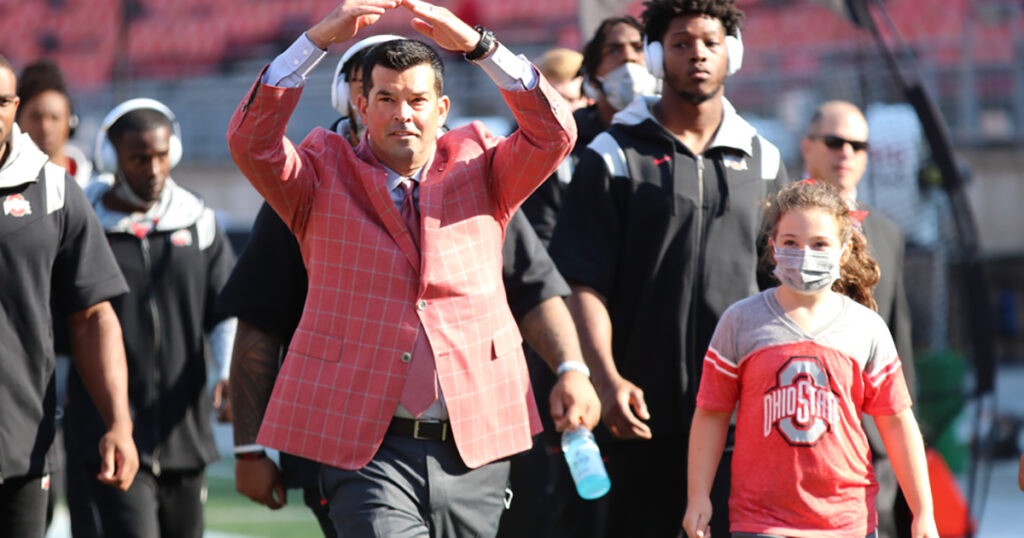 "We are going to make some adjustments and changes. We have to. … You want to act, you don't want to overreact. You want to make sure you do things the right way and allow people to do their job. But when it gets to a certain point, you have to get things fixed. That's what we're going to do."
Ohio State isn't ruling anything out to address the glaring issues on defense, and nobody is spared from the hard evaluations necessary after getting picked apart for the third consecutive game.
The Buckeyes are looking at the structure of the coaching staff and the responsibilities of the assistants. The personnel is getting a closer look, a problem exacerbated by the season-ending injury of starting safety Josh Proctor. And the single-high safety scheme is also being analyzed after the last three opponents have all toyed with and exploited it.
The Buckeyes aren't changing their defensive coordinator at this point. But even with Kerry Coombs still in that role, Day was hesitant at times to publicly commit to whether his duties will remain the same.
"I don't want to get into specifics [with the staff]," Day said. "I want to keep looking at it this week, and I don't think it's something we're going to decide right now, either. It's going to be something where we all get in there, we all take a hard look at what we're doing from scheme to our structure and all those types of things for what gives us the best chance to win the game against Tulsa. We'll look at all those things, but no hard decisions have been made that way yet.
"We have to ask hard questions and maybe make things uncomfortable. That's part of my job. It's going to be over time, we're going to get there. Right now we're going to work through it."
The Buckeyes don't have all the answers yet, and the truth is they might not need to find them all by Saturday against Tulsa.
But Ohio State is well aware of the problems. And every part of the program is being scrutinized for a solution.