Ohio State announces Carey Hoyt as new football program liaison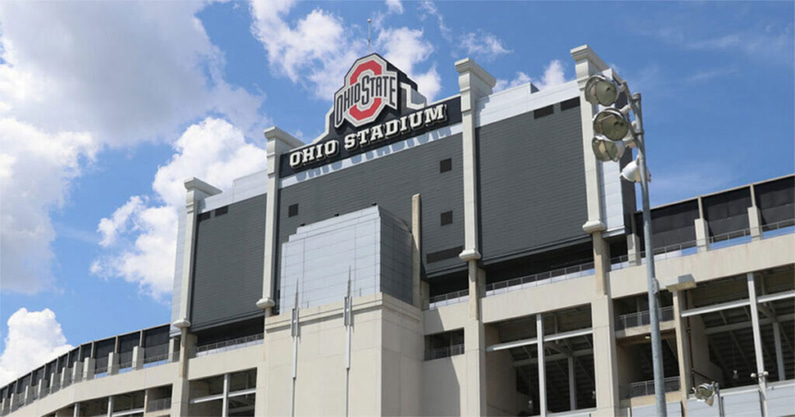 COLUMBUS — Ohio State has quickly replaced a key behind-the-scenes staff member.
Senior Associate Athletic Director for Sport Administration Jocelyn Gates left Ohio State after less than a year in the position, and the Buckeyes moved quickly to fill the athletic department liaison job.
Carey Hoyt, who has worked as a senior associate athletic director, is taking over in the role Gates is leaving. Hoyt has been in the athletic administration role for six years now, and she will now be tasked with leading football scheduling in out-of-conference games as well as planning for bowl games the Buckeyes go to.
The news was announced in an Ohio State press release on Monday afternoon.
"I am pleased to have Carey in place to take on these important football responsibilities," Ohio State athletic director Gene Smith said in the release. "Carey has been a key leader in our department since transitioning from coaching and she will bring exceptional communication skills and vision into this new role."  
Hoyt was the women's gymnastics coach at Ohio State for 13 years before joining the administrative side in 2017. She most recently was named the head of the Ohio State athletic department Name, Image and Likeness efforts. Hoyt was the leader of the Edge Team to work with area businesses and companies, helping connect them to Buckeyes athletes.
"We are updating our NIL guidelines to allow for the creation of the Edge Team to assist in connecting and coordinating NIL activities for our student-athletes," Hoyt said in a statement when she was named to that post.
"Our guidelines were initially created to be restrictive, but now that we have a better understanding of NIL, it's clear that we can provide more assistance in connecting student-athletes with interested brands. By allowing some OSU staff to interact with the brands and to educate and answer questions, we can eliminate hesitancy from brands, and donors, who were concerned about breaking rules."
But now she will work specifically with the football program, moving into another key behind-the-scenes role to continue the football program's run of excellence.