Story of Buckeyes legend Chic Harley inching closer to becoming major screenplay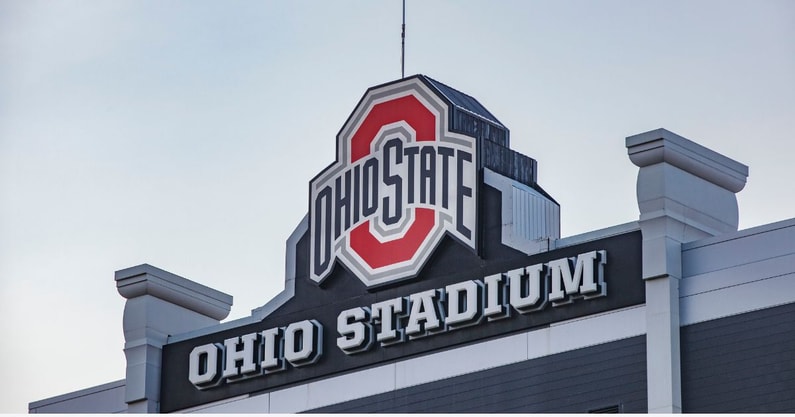 COLUMBUS — More than 100 years ago, Chic Harley put Ohio State football on the map.
A three-time consensus All-American in 1916, 1917 and 1919, Harley helped the Buckeyes to their first-ever win over Michigan. He would have won multiple Heisman Trophies, had that award been created for college football when he played. He was even selected as the first-team Associated Press All-Star college football squad for the first half of the 20th century, being named alongside Jim Thorpe. Harley beating out other legends for that spot.
That was more than 100 years ago, though. One man, Steven Carpenter, is working to bring Harley's story into the present to be preserved forever.
Carpenter is making a screenplay about the life and career of Chic Harley, a man who was one of the defining figures of Ohio State football history — while serving in World War I between stints on the football field for the Buckeyes.
Carpenter became fascinated with Harley's story after reading 'Chic: The Extraordinary Rise of Ohio State Football and the Tragic Schoolboy Athlete Who Made It Happen' by Bob Hunter, a former Columbus Dispatch writer. Once he read the book, Carpenter knew Harley's life belonged on the big screen.
When I got into the read, it became pretty obvious that this near cinematic tale, as it's been described, was exactly that," Carpenter told Lettermen Row's Tim May on the Tim May Show this week. "And I was kind of wondering myself, 'why didn't somebody go to the next step and take Bob's work and turn it into a script?' I guess the only answer for that was maybe I was supposed to do it."
Carpenter and Mike Pollack, who is heading the project alongside Carpenter, who is developing the story, as a episodic series instead of a movie. But the format pales in comparison to the story that will be told in the screenplay.
Chic Harley's story deserves to be told. Carpenter is making sure that happens.
Think the thing that intrigued me the most was that this was a Columbus story," Carpenter said. "Columbus has a lot of great stories. Chic's being one, obviously, Buster Douglas' story being another. And hopefully, if this is a successful situation, maybe that opened the door for getting the Buster Douglas story told. But a lot of what you just mentioned is what intrigued me about the story. It's the fact that you're dealing with a man who suffered from severe mental illness that was able to catapult a university to the national football prominence that it enjoys today."
The screenplay doesn't have a date yet, but Carpenter is quite positive that it'll be ready for release soon. He has made it one of his life goals to release the full story of one of the legendary figures in Ohio State lore. And that is inching closer and closer to becoming a reality.
[We are] hopeful that we can get this thing shot and into canon and really sometime in 2024," Carpenter said. "Which would be a really advantageous time because of the fact that the Big Ten is expanding the conference. Yeah. So you can use that Big Ten expansion as a platform to promote the film."