Buckeyes forced to take 'leap of faith' with depth issues looming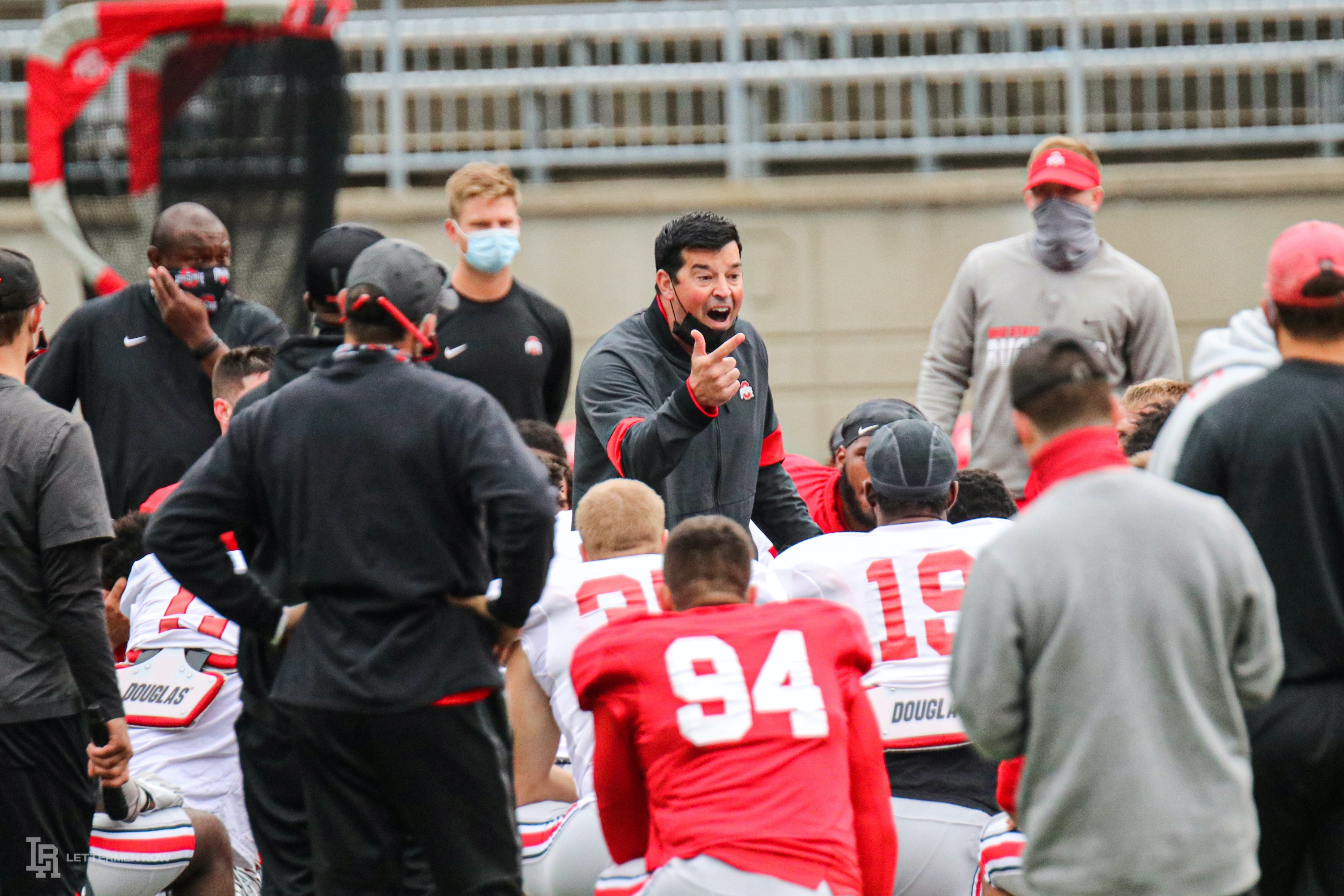 COLUMBUS — Ohio State has wanted to play with depth this season.
That's not to suggest the Buckeyes haven't been using the strength and depth of the roster to win games, but they certainly wanted to empty the bench and give young players more in-game reps in blowouts, which hasn't happened. There was a time when they thought they could probably show off depth and have younger players take snaps on both sides of the ball when they were up 28 in the third quarter two weeks ago, for example, but a furious Indiana rally derailed that.
And now with little opportunity through four games, some of those backups — who haven't played as much as Ohio State hoped — may just be have to step into starting roles as COVID-19 positive tests have sidelined some undisclosed Buckeyes.
"We're just practicing a lot of depth," defensive coordinator Kerry Coombs said. "We're not playing a lot of depth. Some of that is a function of the way these second halves have gone. That's something that we would like to be able to do. That leap of faith is a big one."
The Buckeyes may be forced into that jump as positive tests came through the Woody Hayes Athletic Center and sidelined some players for 21 days. That's the bad news.
The good news for the country's No. 4 team? The Buckeyes may not have the experience they would like to have from their backups, but the talent is there. Ohio State has plenty of that. The Buckeyes have perennially recruited as well as any other program.
But Ryan Day and the Buckeyes aren't going to give a young player second-half reps — or reps at all — just because of a recruiting ranking. Playing time is merit-based, and what happens inside the football facility is reflected on the field.
"Any time you're in one of these situations, you kind of hold your breath," Day said last week before the COVID-19 tests came back positive for the Buckeyes. "We go off what we see in practice. When guys are practicing really well, we believe in what we see. There's an opportunity for guys to go out there and practice and practice their tail off and prove that they deserve playing time. When they do, we will. We show them that. We play young guys. We're playing freshmen now.
"So that's why practice is so important to keep building that depth. But certainly when we don't have those nonconference games or a body of work behind it for those guys to have these reps, there is a bit of an unknown."
The Buckeyes have been unable to stage a full practice in a week. Some of the players who are forced to step up due to coronavirus absences won't have much time to prove themselves in practice — yet they'll still need to play huge roles. And as practice time is eliminated, the young Buckeyes are missing even more valuable reps.
"I think it's a great challenge," Coombs said. "It's easy to sub an interior defensive lineman and let them get experience. It's much harder on the islands of the secondary to do that. Those are things that we would like to do. And those are things that, when it's 35-7, you would look forward to having that opportunity to do that."
Such is the struggles of a season amid a global pandemic, surrounded by the unknown of every day and every game. Ohio State is trying to figure out how to test its depth.
If the Buckeyes get to play Michigan State this weekend, they might not have a choice.
[yt-video v=rkdpFRvDomM]