Ohio State adds game against Youngstown State to 2023 schedule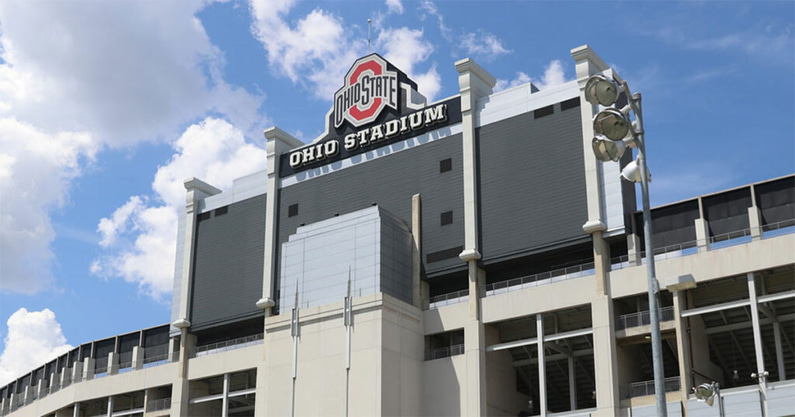 COLUMBUS — The 2023 Ohio State football schedule seemed to be set for some time.
It now features a change to the slate.
Instead of hosting San Jose State on Sept. 9, 2023, the Buckeyes will host Youngstown State on that date, two weeks before traveling to South Bend for the highly-anticipated trip to Notre Dame.
The schedule for the 2023 season is full with the addition of Youngstown State. Ohio State hasn't played the Penguins since the 2008, when the Buckeyes won 43-0.
Of course, the Buckeyes have plenty of other high-profile nonconference matchups with teams that aren't FCS opponents. And they want to keep scheduling heavy-hitting powerhouse programs. But they also need to play schools such as Youngstown State to round out their schedule.
A recently formed Alliance with the ACC and Pac 12 was thought to alleviate scheduling issues, but that alliance hasn't and won't impact who Ohio State schedules moving forward.
"That's the reason right there," Ohio State athletic director Gene Smith said. "We talked about it, but I just don't see philosophically for us, a [Alliance] scheduling model that's really worked for us, where we would be supportive of making that change. And nine [conference games] makes sense to us. We're still willing to listen to eight, but even if we go to eight, I'm not so sure we're going to mess around the schedule. We're gonna play whoever it is, it might be a Pac 12 or ACC school. It might be. Washington's on our schedule down the road. But I don't see us making any changes that way. Those games a huge, like Notre Dame. What is this, the sixth time we've played Notre Dame in a regular season? So that's the coolest thing. So yeah, I don't see us making the change."
That doesn't just include the big nonconference matchups like dates against Texas, Washington, Alabama and Georgia. The Buckeyes are willing to find opponents that make sense for them.
And after agreeing to ditch a date with San Jose State set for next year, Ohio State will host in-state Youngstown State for a nonconference matchup.