Buckeyes remain near top of polls after top-10 win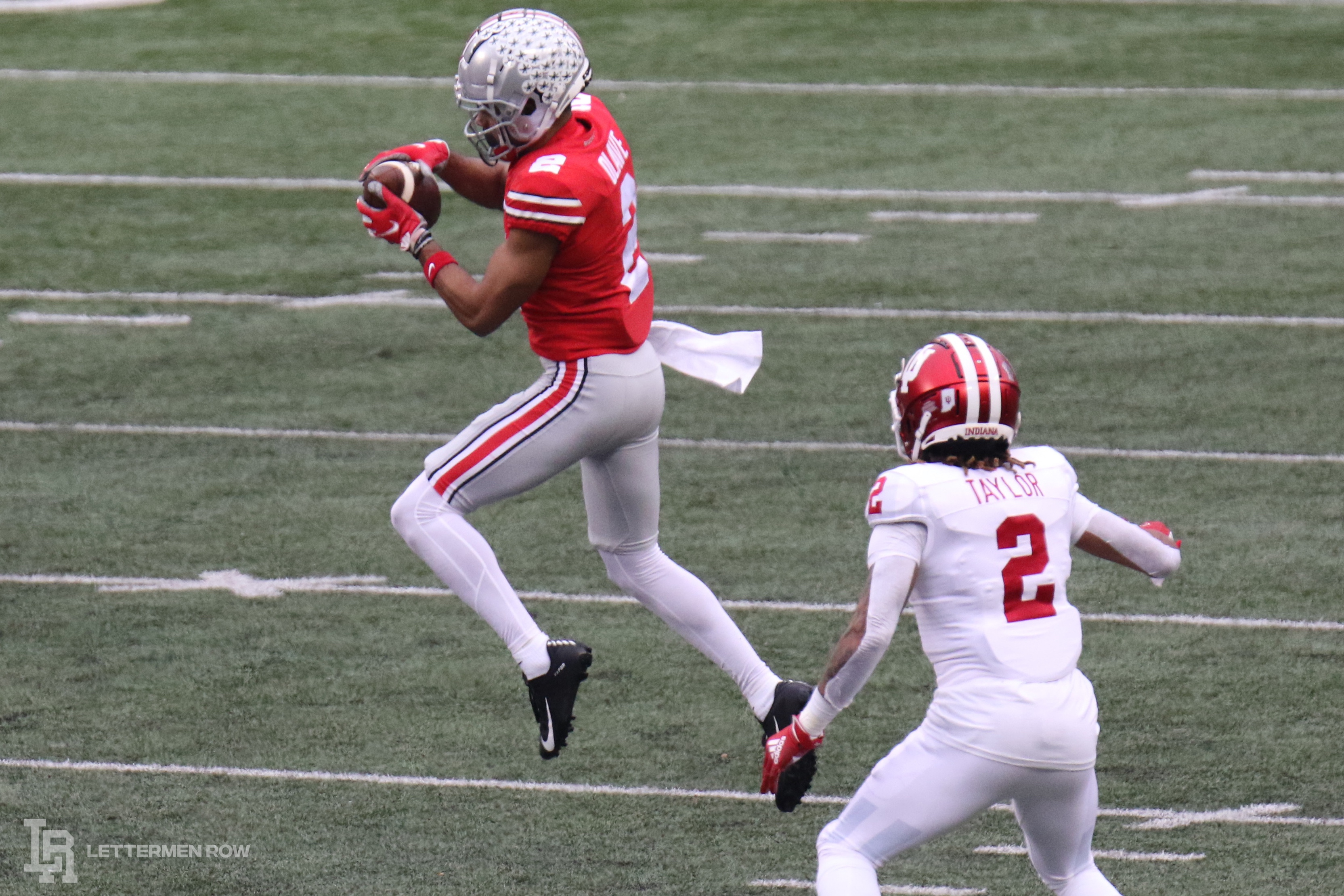 COLUMBUS — Ohio State could have blown Indiana out.
Up 35-7 in the third quarter, the Buckeyes seemed to be rolling. But in the second half, the Hoosiers came back and had chances to tie the game in the fourth quarter. But Ohio State held on to earn a 4-0 record and maintain a spot among college football's elite in the eyes of pollsters.
Ohio State checked in at No. 3 for the third straight week when the latest Amway Coaches Poll was released Sunday afternoon. Alabama retained the top spot, while Notre Dame stayed at No. 2. The Fighting Irish are followed by Ohio State, Clemson and Florida in the Coaches Poll. Texas A&M is No. 5 in the AP Poll. Ohio State received one first-place vote in the Coaches Poll.
The Buckeyes certainly have issues to fix in the next few weeks. But with a win over a top-10 team, possession of first place in the Big Ten East and a path to the Big Ten title game, Ohio State coach Ryan Day made sure to put some perspective on what the win means for the Buckeyes moving forward, even with all its flaws.
"Really excited to be 4-0," Day said. "Coming off the bye week there and just looking back on everything that we've been through the last few months, to be 4-0, to be first place in the Big Ten East, it's a big, big deal. Couldn't be prouder of this team. I think when you get into a game like [against Indiana], emotions run high. But most people don't know what these guys have been through. They don't understand the sacrifices that have been made."
Ohio State is just happy to be 4-0 and still near the top.
The full poll can be found below.
Coaches Poll (Nov. 22)
No. 1 – Alabama
No. 2 – Notre Dame
No. 3 – Ohio State
No. 4 – Clemson
No. 5 – Florida
No. 6 – Texas A&M
No. 7 – Cincinnati
No. 8 – BYU
No. 9 – Miami (FL)
No. 10 – Georgia
No. 11 – Oregon
No. 12 – Indiana
No. 13 – Northwestern
No. 14 – Oklahoma
No. 15 – Iowa State
No. 16 – Marshall
No. 17 – Coastal Carolina
No. 18 – Southern California
No. 19 – Auburn
No. 20 – Wisconsin
No. 21 – Texas
No. 22 – Oklahoma State
No. 23 – North Carolina
No. 24 –Louisiana Lafayette
No. 25 – Tulsa
AP Poll (Nov. 22)
No. 1 – Alabama
No. 2 – Notre Dame
No. 3 – Ohio State
No. 4 – Clemson
No. 5 – Texas A&M
No. 6 – Florida
No. 7 – Cincinnati
No. 8 – BYU
No. 9 – Oregon
No. 10 –Miami (FL)
No. 11 – Northwestern
No. 12 – Indiana
No. 13 – Georgia
No. 14 – Oklahoma
No. 15 – Iowa State
No. 16 – Coastal Carolina
No. 17 – Marshall
No. 18 – Wisconsin
No. 19 – Southern California
No. 20 – Texas
No. 21 – Oklahoma State
No. 22 – Auburn
No. 23 – Louisiana Lafayette
No. 24 – Tulsa
No. 25 – North Carolina
[yt-video v=DuIe1v5v7qY]