Analyzing significance of Buckeyes blowing out Rutgers, evaluating C.J. Stroud
COLUMBUS – Ohio State has finally looked like itself again over the past two weeks.
The Buckeyes big win over Akron preceded a dominant, message-sending blowout over Rutgers.
So is Ohio State now fully back on track to win its fifth consecutive Big Ten championship and reach a third straight College Football Playoff?
There are certainly discussions to be had about whether the Buckeyes are back. That's what the all-star Lettermen Row crew did on Monday on the latest episode of Lettermen Live hosted by Roosters.
Lettermen Row senior writer Austin Ward led a team of former Buckeyes linebacker Bobby Carpenter, former Ohio State quarterback Justin Zwick, Nicole Cox of Roosters and Lettermen Row Director of Recruiting Jeremy Birmingham to analyze the Buckeyes performance against Rutgers and what it means going forward.
Did C.J. Stroud's brilliant performance prove that he can lead this Buckeyes team to where it wants to go? Did the defense show that its early-season woes are behind them with Matt Barnes at the play-calling helm?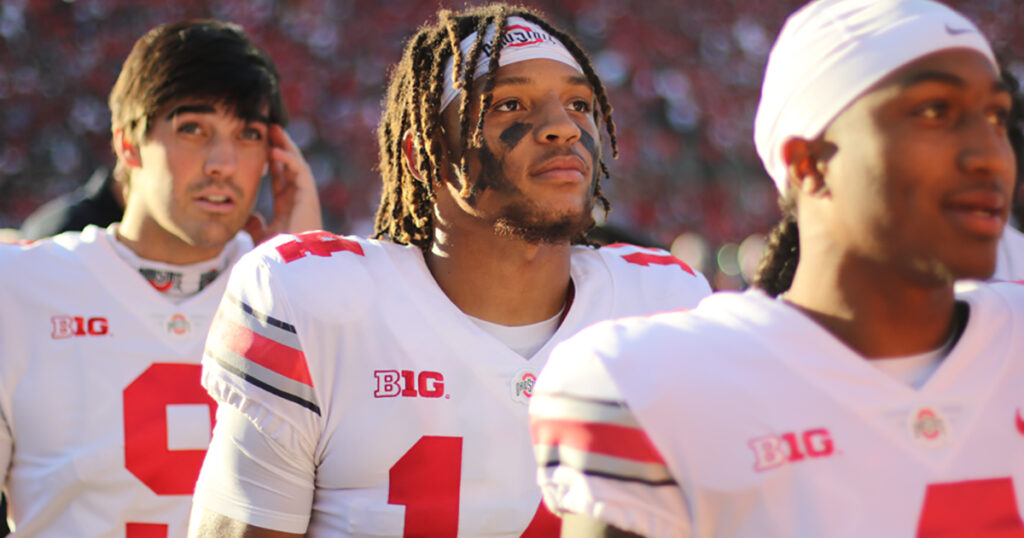 The crew also hands out some Buckeye Leaves for the team's best performers on Saturday, and there were plenty to dish out. That includes another head-turning game from Ohio State Bullet Ronnie Hickman.
Also, the Buckeyes are big favorites once again as they return to the Horseshoe. Maryland comes to town for a noon kickoff on Saturday, and Ohio State opened as a 21-point favorite over the Terrapins. Stroud and the Buckeyes will look to put their foot down again on a second straight Big Ten East opponent.
You won't want to miss all that and more in the latest episode of Lettermen Live hosted by Roosters. Don't forget to grab the $2 appetizers every Tuesday at all Roosters locations. Fried pickles is this week's appetizer while supplies last.
As always, Lettermen Live is hosted by Roosters on Olentangy River Road in Columbus.
Check it out in the link below and find more episodes all Ohio State on Lettermen Row video content on our YouTube channel.
Lettermen Live is also available on Apple, Spotify, Stitcher and Google Play. Please rate, review and subscribe to all Lettermen Row podcasts.