Buckeyes hit midway point of busy June visits, camp season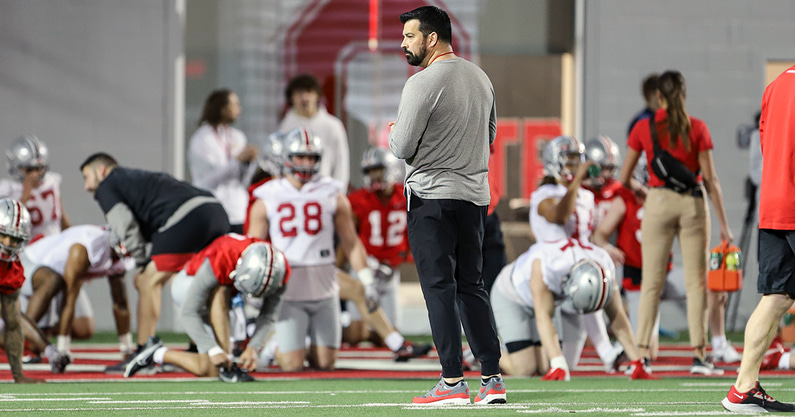 COLUMBUS — Ohio State is in the middle of its biggest recruiting month of the year.
Unofficial and official visits. New offers. Camp dates and surprising new targets. And, of course, the Buckeyes have plenty of top targets nearing a decision date.
That's where the conversation begins on Talking Stuff: The Ohio State Recruiting Podcast from Lettermen Row. Ohio State just wrapped up one official visit weekend. Another is on deck for this upcoming weekend. And camp dates are providing new and intriguing names that could be the future of the Buckeyes program.
It has been a busy month for Ohio State. What recruitments are the Buckeyes making up ground on as they make their way through June? Who are the biggest remaining visitors for Ohio State over the next two weekends? Who is impressing the Buckeyes coaching staff at camps in the last week?
Those are some of the key discussion points on this week's episode of Talking Stuff: The Ohio State Recruiting Podcast on Lettermen Row. The latest episode features Lettermen Row staff writer Spencer Holbrook alongside staff member Andrew Ellis. The duo of Lettermen Row staffers breaks down the big recruiting weekends ahead along with a rundown of the latest visits from the Buckeyes top prospects.
Check out the video below as Lettermen Row takes a deep dive into what lies ahead for the Buckeyes on the recruiting trail. Then head over to YouTube.com and check out more from the guys on all things Buckeyes football, basketball and recruiting.