Where Buckeyes land in On3 Impact 300 position previews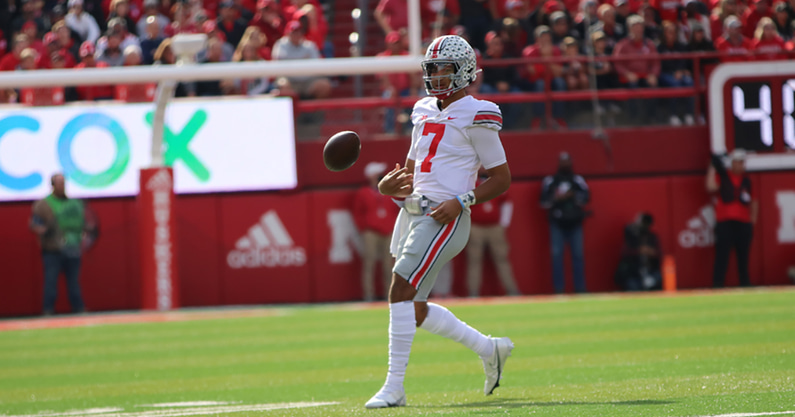 COLUMBUS — Ohio State has one of the most loaded offensive rosters in all of college football.
Need some proof of the talent assembled for the Buckeyes? It's right here.
The On3 Impact 300 ranks the best players in college football entering the 2022 season, with a full release coming in the next few weeks. Prior to the release of the inaugural list – which also factors into the calculation of On3's NIL Valuation, the network is rolling out its top 10 players at each position. Now that the offensive lists are all out, Lettermen Row is taking a look at where the Buckeyes offensive stars fall.
Of course, the biggest question was where C.J. Stroud, TreVeyon Henderson and Jaxon Smith-Njigba would fall at their respective positions. Stroud, the Buckeyes second-year quarterback and current Heisman favorite, ranked as the No. 2 quarterback in the country, topped only by Alabama quarterback and reigning Heisman Trophy winner Bryce Young.
Ohio State running back TreVeyon Henderson was also near the top, but he didn't take the top spot. He is behind Texas running back Bijan Robinson and Alabama running back Jahmyr Gibbs, who transferred from Georgia Tech.
Smith-Njigba, meanwhile, did top the On3 wide receiver rankings as the best pass-catcher in the country. He beat out USC receiver and Biletnikoff Award winner Jordan Addison, who transferred to USC from Pittsburgh. No other Buckeyes receivers ranked in the top 10.
The Buckeyes didn't have a tight end ranked in the top 10 this summer, but they are heavily represented in the offensive line rankings. Both Dawand Jones and Paris Johnson cracked the top 10 at the tackle spot. Jones is currently the No. 7 tackle in the country, while Johnson begins the season as No. 9 despite never playing a college game at tackle yet.
That's a lot of talent for one offensive roster.