Ryan Day inks contract extension with Buckeyes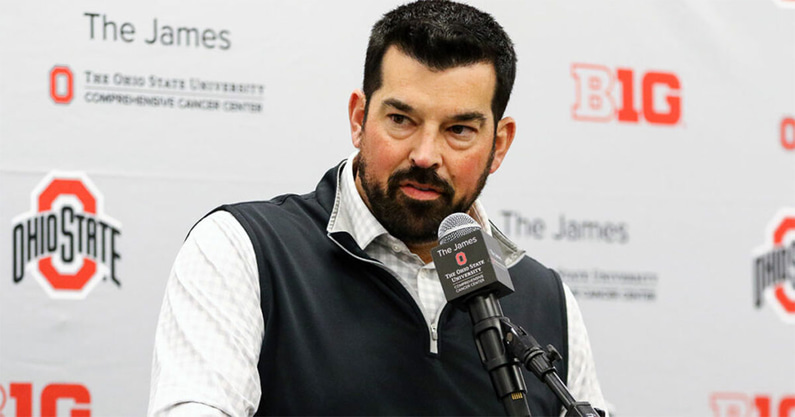 COLUMBUS — Ohio State already gave Ryan Day the money and resources needed to revamp his coaching staff this offseason.
Now the athletic department is taking care of the head coach with a fresh contract extension, one that will include a bump in pay to get him near the top of the country in salary. The Board of Trustees approved the extension for Day on Wednesday, locking him in with the Buckeyes.
The extension details:
A two-year extension that will keep Day under contract through 2028
An increase in annual salary from $7.6 million to $9.5 million with a base pay of $2 million per year
Day has certainly earned the extension for what he has done with the Buckeyes. He is 34-4 as a head coach, and only two of those losses have happened during the regular season. During his first three seasons, Ohio State has won two Big Ten titles and made two trips to the College Football Playoff. They won the Sugar Bowl to get to a national championship game in 2020 and won the Rose Bowl last year.
The on-field success is just a part of it; Day has helped elevate Ohio State to be even better at recruiting than the Buckeyes were under Urban Meyer.
Ohio State understands just how good Day is. And Day knows he deserves to be near the top of the country in terms of compensation. So the contract extension isn't necessarily surprising, especially given the salaries given to other Big Ten coaches this offseason — and the interest in Day coming every year from the NFL.
"We've always tried to make sure that our top-of-the-pyramid coaches like him are paid consistent with expectations and consistent with performance," Ohio State athletic director Gene Smith said in February. "So, whenever we get to that, we look at it from that perspective and then we benchmark that by looking at other people in the league and nationally. I haven't started with that process. I don't feel the urgency, no. I feel like we need to do it the right way with him and his family and with the university president and the board of trustees. We'll get to that.
"Historically, I've always tried to compensate consistent with expectations and focus. I don't feel a sense of urgency. It kind of helped me that you guys asked that question and he said he was happy here and not going anywhere."
Day and Ohio State made it clear that he isn't going anywhere on Wednesday, agreeing to that contract extension. And the Buckeyes locked in their head coach for the foreseeable future with a new, lucrative deal.