Buckeyes announce 'Pick Three' ticket options, single-game details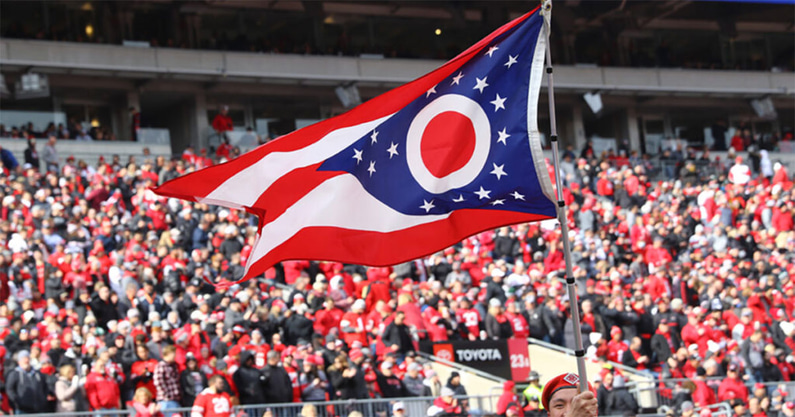 COLUMBUS — Ohio State is one step closer to the beginning of the season. The ticket-buying process is fully underway.
The athletic department announced Thursday that dates are set for the release of certain ticketing packages and single-game ticket sales. Most of the ticket-buying process will be complete at the end of June.
Ohio State is introducing build-your-own mini-plans for the season, featuring a three-game option with a price starting at $166 per ticket. Those options will begin on June 14 at 10 a.m.
Single-game ticket sales for the general public will begin June 24 — while the Ohio State Alumni Association members will be able to begin the presale process on June 21, three days before the general public will have a chance to get tickets to Buckeyes games.
Single-game tickets will start as low as $42 and will vary across price zones and opponents.
The Buckeyes have a loaded slate of home games this fall. They'll host Notre Dame, Arkansas State, Toledo, Iowa, Wisconsin, Indiana, Rutgers and Michigan. They only have four road games this season, all of which will come in October and November during the Big Ten schedule.
Ohio State has lost just one home game since 2018, falling last season in the marquee early-season nonconference matchup against Oregon.
The release dates for set ticket packages and sales:
June 14 at 10 a.m. — The Pick Three mini-plan will go on sale. Ohio State fans can build their own mini-plan by selecting one game from each of these three options: Arkansas State (Sept. 10) or Toledo (Sept. 17); and Wisconsin (Sept. 24) or Iowa (Oct. 22); and Rutgers (Oct. 1) or Indiana (Nov. 12).
June 21 at 10 a.m. — Ohio State Alumni Association members can purchase preseason tickets for single games
June 24 — General public can purchase single-game tickets