Looking way back at Buckeyes early football history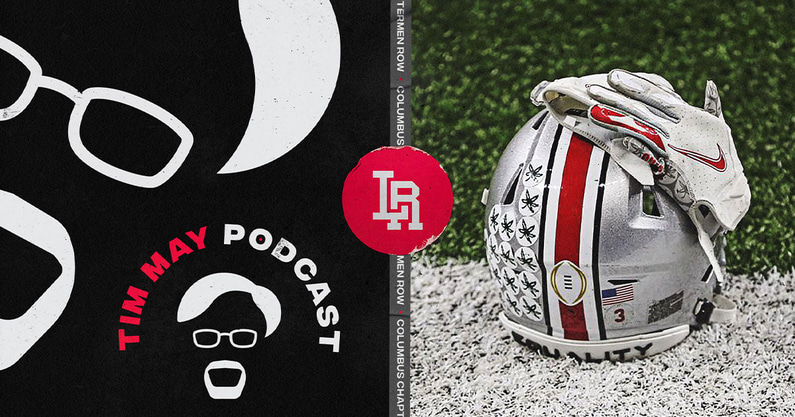 COLUMBUS — The offseason is in full swing, so there's always time during the summer to look back at some Ohio State history.
And this week on the Tim May Podcast, Tim is joined by a special guest to look way back at some of the earliest Buckeyes teams to play football.
Tim welcomes Dan P. McQuigg, the author of "Days of Yore: The Men of Scarlet and Gray," a book that examines Ohio State football in the 1890s and early in the 20th century, including when the Buckeyes joined the Big Ten in 1914.
According to the book listing, "readers will be introduced in this book to the students, faculty members, and Columbus sportsmen who worked together to establish football in Columbus. The origins of the greatest rivalry in college football are chronicled in detail. Michigan so thoroughly dominated the series during this era that Columbus erupted into an all-night party because they scored a touchdown. The book discusses the emergence of OSU's band from an outfit playing solely to provide a cadence for cadets to march in intricate formations to a regular feature at games. Other traditions such as the singing of Carmen Ohio at games are revealed. Readers will learn about Ohio State's first truly dominant teams (1899-1901) and how the run came to an end following the death of a beloved player."
How did Ohio State football truly take off in the early 1900s? Who was the biggest Buckeyes star in the early ages of the program before it played in the Horseshoe? And just how good was Ohio State when it began to see positive results on the field? Dan and Tim talk about what seems like ancient history — but is a massive part of the proud history of the football team.
You will not want to miss that and plenty more news and analysis and in another edition of the Tim May Podcast.
Check it out in the link below and find more episodes – and all Lettermen Row video content – on our YouTube channel.