Johnnie Dixon breaks down what makes Brian Hartline, Ryan Day so good for Buckeyes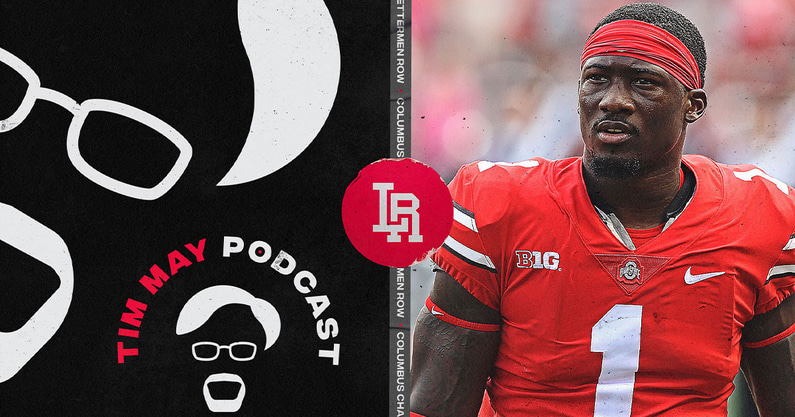 COLUMBUS — Another week of the offseason, another intriguing week of Ohio State talk on the Tim May Podcast.
To break it all down, Tim is talking to former Ohio State wide receiver Johnnie Dixon, who is bursting onto the scene again as a USFL star playmaker. Tim and Johnnie are talking about Dixon's rise as a star in the new football league and, of course, a lot of chatter about the Buckeyes.
Ohio State hosted five-star receiver Brandon Inniss on a visit this past weekend. On Monday, five-star receiver Carnell Tate chose Ohio State over a handful of programs from around the country. And Dixon is breaking down why top receivers want to play for Brian Hartline, Ryan Day and the Buckeyes top-ranked offense.
Dixon was a part of the beginning of the transformation into a passing juggernaut at Ohio State. He knows what it's like to be coached by Ryan Day and Brian Hartline. So he's the perfect voice to hear about why the Buckeyes have become so good through the air since he left the program with other top receivers in the record-breaking 2018 season.
Why are receivers lining up to be coached by Brian Hartline? What are the factors that make the Buckeyes staff so good? What was the transition from Urban Meyer's run-heavy offense into an air-it-out style like in the 2018 season? Dixon reveals plenty of answers.
You will not want to miss that and plenty more news and analysis and in another edition of the Tim May Podcast. It dives into a behind-the-scenes look at how Ohio State went from a respected offense to the most feared passing attack in the country — and why that trend will continue for a long time to come.
Check it out in the link below and find more episodes – and all Lettermen Row video content – on our YouTube channel.