Michael Bennett evaluates surging Buckeyes, Bill Bender analyzes CFP race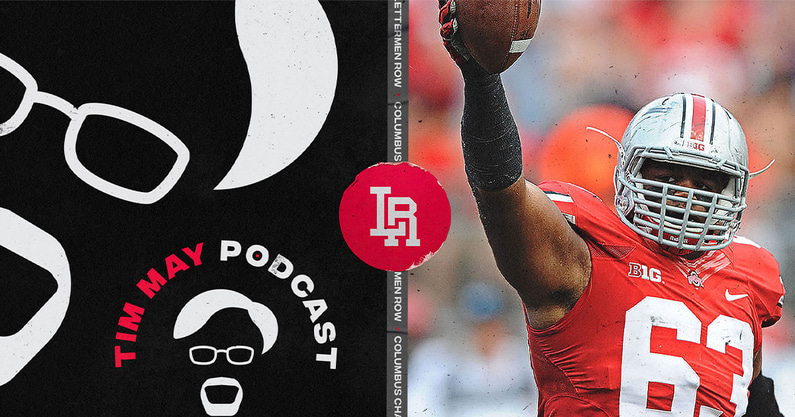 COLUMBUS — Ohio State has found its stride, and the Buckeyes are again cementing their footing at the top of the Big Ten.
Lettermen Row's Tim May returns for another episode of the Tim May Podcast, and he is joined by Lettermen Row senior writer Austin Ward to analyze the Buckeyes win over Maryland and what it means going forward. Tim and Austin also take a look at the upcoming Ohio State bye week as the Buckeyes prepare for what should be a fun second half of the season.
Tim is also joined by former Ohio State defensive lineman Michael Bennett to break down the Buckeyes surge up front. The defensive ends have shown improvement in recent weeks, and the interior pass rush has been a force over the last three games.
Bennett gives his firsthand experience of what it was like being a part of a strong Ohio State unit in the trenches, and he analyzes what is next for Larry Johnson's crew if it keeps improving.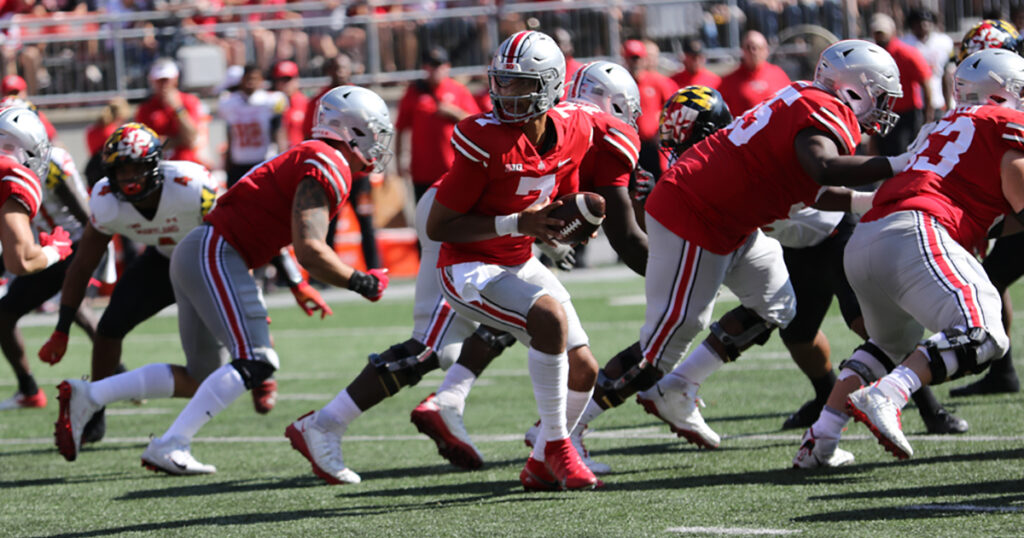 Also, Tim brings in Sporting News college football writer Bill Bender for an in-depth look at how the Buckeyes have turned things around 180 degrees from the start of the season. The offense has been the most impressive in the sport in the last month since the close win over Akron. Bender takes a look at that unit, where Ohio State is trending and the team's place in the national landscape as part of the College Football Playoff race.
You won't want to miss all of that and more answers to the questions surrounding this Ohio State team in the latest edition of the Tim May Podcast.
Check it out in the link below and find more episodes – and all Lettermen Row video content – on our YouTube channel.
The Tim May Podcast is also available on Apple, Spotify, Stitcher and Google Play. Make sure to subscribe to, rate and review all Lettermen Row podcasts.