Tim May Podcast: Taking first look at Peach Bowl, how Buckeyes can beat Georgia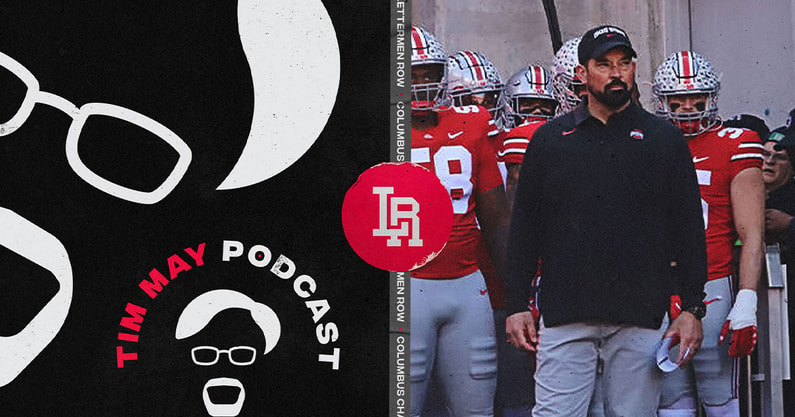 COLUMBUS — It's official: Ohio State is in the College Football Playoff, sneaking in as the No. 4 seed
The Buckeyes will take on No. 1 Georgia in an intriguing high-stakes Peach Bowl semifinal, one that has plenty of angles to discuss.
Yes, the game is still more than three weeks away, but that isn't going to stop Tim May from diving into the matchup with a pair of special guests. Tim is pleased to welcome Bill Bender, the national college football writer for The Sporting News, to give his thoughts on both of the CFP games and if Ohio State can pull off the stunning upset of the top-ranked Bulldogs.
The conversation doesn't stop there, however. Tim also welcomes former Ohio State defensive back Donald Washington on the show. Washington played for the Buckeyes from 2005-2008 before having a six-year NFL career, most notably with the Kansas City Chiefs.
It's all part of the massive early Peach Bowl edition of the Tim May Podcast. The discussion and the guests make this episode a must-listen from fans of both Georgia and Ohio State as the College Football Playoff semifinal nears.
Check it out in the link below and find more episodes – and all Lettermen Row video content – on our YouTube channel.
Counting down
Peach Bowl: 26 days away
Buckeyes vs. Michigan: 355 days
Are you subscribed yet?
Are you ready to get all your latest Ohio State news in one place? Become a member of Lettermen Row today. With your Lettermen Row/On3+ membership, you'll not only have access to the everything that's happening with the Buckeyes, but you'll also be able to peruse other fan sites within the network to hear just how rivals are feeling about Ohio State, as well. Make sure to follow along on Twitter, Instagram and on Youtube for all the latest Buckeyes news you need to know.
Already signed up? Don't forget to join us in the Lettermen Lounge to talk about the latest Ohio State sports news.