The Tim May Show: Talking with Buckeyes athletic trainer Doug Calland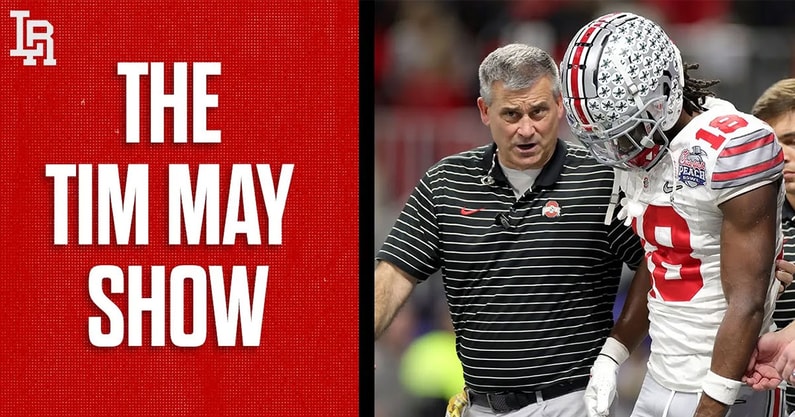 COLUMBUS — The offseason is officially in full swing for Ohio State, even if the regular season just ended three weeks ago.
But that doesn't mean the Tim May Show is taking any time off at all. No, the legendary Buckeyes football reporter doesn't take any time off. Instead, he just regularly finds new guests to bring on the show — and that's exactly what he did this week.
Tim May is joined by Ohio State athletic trainer Doug Calland, who has been with the Buckeyes training staff since 1995 after 11 years at Washington and has helped countless athletes both on and off the field. Calland is a graduate of Ohio State and a proud alum who now is in charge of 'overseeing the football program and all aspects of athletic training in the Ohio State athletics department.'
Tim and Doug talk about every aspect of the life as an athletic trainer, what does into the job and how Calland has been able to do it since 1981, when he first graduated and got a job in the profession.
Don't miss the latest Tim May Show episode with a special Buckeyes guest — just in time for a pivotal part of the Ohio STate offseason.
Counting down
Buckeyes vs. Indiana: 221 days
Buckeyes vs. Michigan: 305 days
Are you subscribed yet?
Are you ready to get all your latest Ohio State news in one place? Become a member of Lettermen Row today. With your Lettermen Row/On3+ membership, you'll not only have access to the everything that's happening with the Buckeyes, but you'll also be able to peruse other fan sites within the network to hear just how rivals are feeling about Ohio State, as well. Make sure to follow along on Twitter, Instagram and on Youtube for all the latest Buckeyes news you need to know.