Buckeyes linebacker Teradja Mitchell enters transfer portal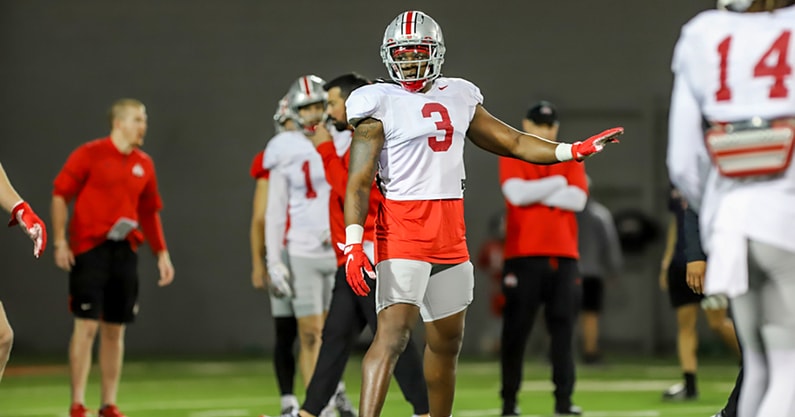 COLUMBUS — After a long, winding four-year Ohio State career, linebacker Teradja Mitchell has entered the transfer portal.
Mitchell will have one year of eligibility remaining.
"After heavy prayer and thought, I have decided to enter the transfer portal with 1 year of eligibility remaining," Mitchell said in a statement released on Twitter. "I am very thankful for my time at Ohio State. It has been an honor to compete and play for one of the greatest universities in the world with some of the best people in the world. Although I am entering the portal, after a talk with Coach Day I will be finishing the season with my brothers as we go compete for a national championship."
The former Buckeyes captain was recruited to Ohio State as a top-50 overall player in the country out of Virginia Beach, Virginia. He waited patiently to get on the field after years of sitting behind future NFL linebackers.
But he struggled during his time on the field for the Buckeyes. Mitchell ends his Ohio State career with 63 career total tackles and seven tackles for loss. Mitchell played for three different linebackers coaches in five years at Ohio State: Billy Davis, Al Washington and Jim Knowles. Most of his playing time came in 2020 and 2021 under Washington.
Teradja Mitchell was named a captain for the 2021 season before playing sparingly as the season progressed. He was a reserve linebacker this fall for Ohio State and did not play.
Now he is in the transfer portal, looking to finish his college career elsewhere.
Teradja Mitchell becomes second Ohio State defender to enter transfer portal
Ohio State reserve defensive back Jaylen Johnson has also entered the NCAA transfer portal, Lettermen Row learned Monday. He'll have three years of eligibility remaining.
Johnson was a former four-star recruit from the Buckeyes 2021 class. He was one of three safeties the Buckeyes brought on board in the class, along with Jantzen Dunn and Andre Turrentine.