Urban Meyer, Tim May share stories of late Buckeyes cornerback William White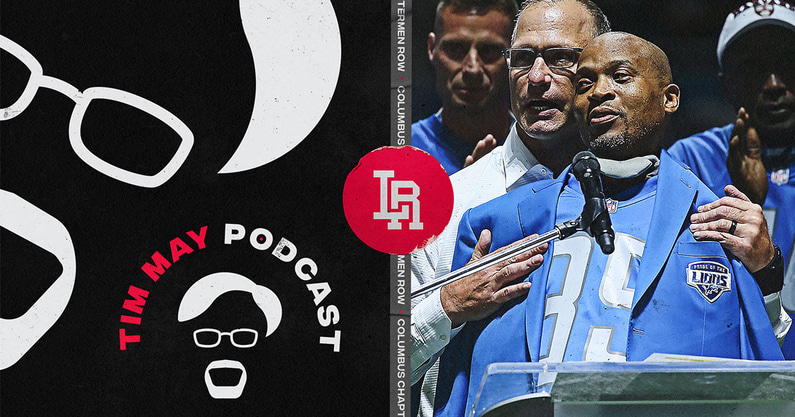 COLUMBUS — Tim May is back with a special edition of the Tim May Podcast to honor the life and career of former Ohio State defensive back William White, who died Thursday. White was just 56 years old.
White battled ALS for the last six years following his diagnosis in 2016.
White played safety for the Buckeyes from 1984-1988, where he became a fourth-round draft pick to the Detroit Lions in the 1988 NFL Draft. He played 11 seasons in the league, spending time with the Detroit Lions, Kansas City Chiefs and Atlanta Falcons. White played in Super Bowl XXXIII with the Falcons.
During his time with the Buckeyes, White was coached by a young assistant: Urban Meyer. That relationship blossomed into a friendship, and former Buckeyes head coach Urban Meyer is here with Tim May to share stories of William White through his own lens.
White's son Brendan also played for Meyer at Ohio State in 2017 and 2018. Meyer and the White family have a unique connection because of that, so Urban joined the show to share some of his fondest memories of William White — who he knew for multiple stages of his playing career.
Tim May covered William White when he was reporting on the Buckeyes in the 1980s, so he shares his thoughts on the life and legacy of William White, as well. May has plenty of memories from watching White during his playing days — and far beyond the football field. The unique perspective is certainly appreciated.
You will not want to miss the latest edition of the Tim May Podcast. It dives into the special life of a beloved Ohio State Buckeyes player, father and person: William White.
Check it out in the link below and find more episodes of the Tim May Podcast on our YouTube channel.