Buckeyes finding answers, building momentum ahead of Maryland matchup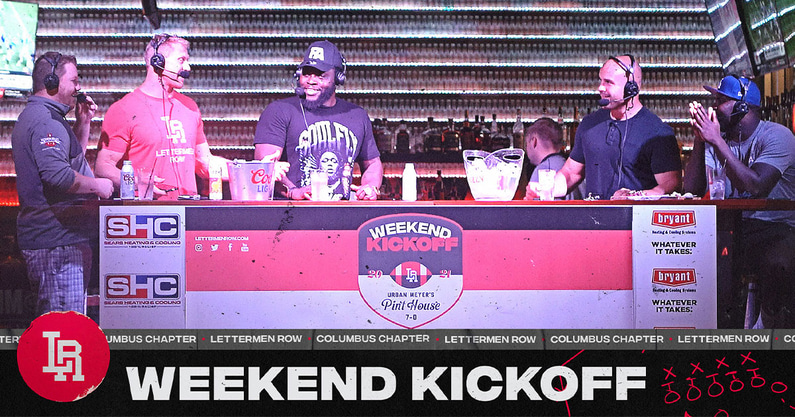 DUBLIN — Ohio State destroyed Rutgers in its return to Big Ten play last weekend.
Now the Buckeyes must build off of the latest win as they return home. Next on the schedule: Maryland, a high-flying offense who could give Ohio State issues.
Lettermen Row Weekend Kickoff presented by Bryant Heating and Cooling Systems is back again to break it all down – from what the Buckeyes need to show in the annual Homecoming game to how the season could play out from here.
This week's show features former Buckeyes quarterback Cardale Jones, former Ohio State linebacker Zach Boren, former defensive lineman Robert Landers and linebacker Bobby Carpenter, alongside Lettermen Row senior writer Austin Ward.
This week's episode is presented by Sears Heating and Cooling.
Don't miss the full episode of Weekend Kickoff at Urban Meyer's Pint House.