Undecided on starting kicker, Buckeyes still searching for consistency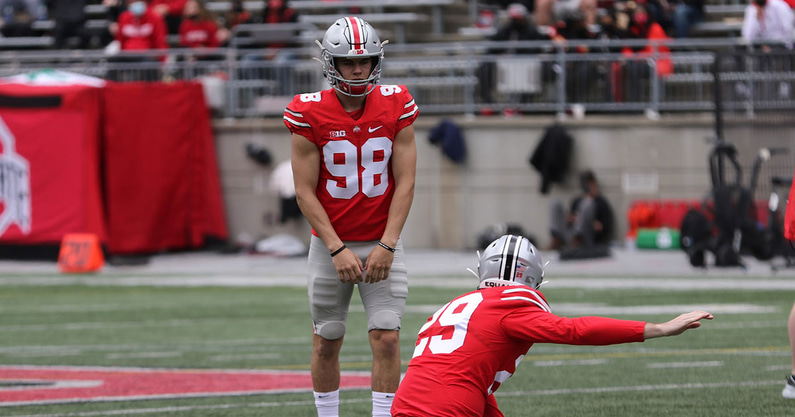 COLUMBUS — Ohio State may not want a kicker to ever get much experience.
But at some point, the Buckeyes might need it — and right now there's not a whole lot of it.
Jake Seibert has one career made field goal, a 23-yarder in the national title game last season. So when the Buckeyes wrapped up spring practice with that kind of minimal production on the roster, they went to the transfer portal.
Noah Ruggles, with 19 career field goals and 45 extra points to his name, was available there for the Buckeyes. And the North Carolina transfer certainly gives the Buckeyes a veteran presence on special teams, and he's pushing Seibert into a position battle that should last until one of them kicks against Minnesota at the beginning of September.
"I think anytime you have inexperience, you want to make sure that you have experience," Ohio State first-year special teams coordinator Parker Fleming said. "You want to have the right guy doing the right thing. The situation came up [when the Buckeyes decided they needed another kicker] … and I'm glad we have both. Any competition is good.
"We have both of those two guys who are very capable, and we have really good competition going right now."
Ohio State doesn't ask its kicker to have the biggest leg in the country. The Buckeyes just want a specialist who can provide security when the offense fails to reach the end zone — something that doesn't happen often.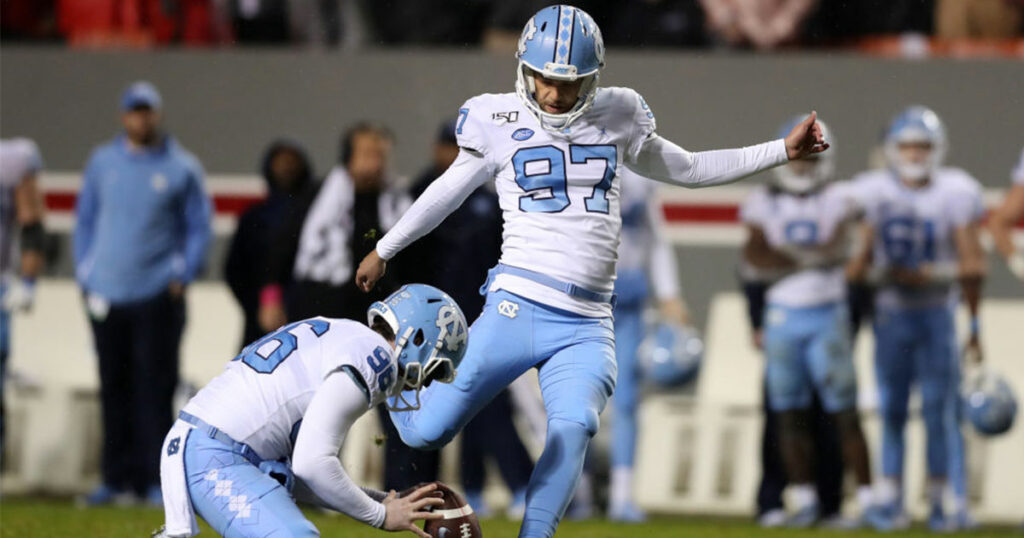 Simply put, consistency over the next two weeks will be the deciding factor for who wins the job.
"At the end of the day, it's going to come down to the guy who's the most consistent," Ohio State coach Ryan Day said. "We don't need guys to make 55-yarders. We just need to make sure they're consistent inside of 25. Somewhere in that 30-yard range, they just have to be good. And if we can do that and just make sure they're strong there, then then we'll be okay."
Right now, the race to become the full-time place kicker seems to be even. And it's part of a preseason process the Buckeyes continue to work through every day.
"We try to make sure that we have a true competition, equal reps and equal situations," Fleming said. "Mainly, what we want to do is you want to give guys equal opportunities, chart the reps, operation time, see how the ball is getting up, see what's going through the uprights. Then at the end of the day, there's there's a little bit of a demeanor factor involved. But we're trying to be as objective as we can about giving them opportunities and seeing what happens instead of changing the other pieces of the puzzle in terms of snapper and holder.
"We're trying to be consistent and give equal reps, just seeing how it shakes out from there."
The Buckeyes rarely need their placekicker. They only attempted 11 field goals in eight games last season. It's not a spot they would like to call upon regularly.
But they might need to at some point. They have two choices on who that kicker might be when the time comes.