Analyzing where Buckeyes have gone wrong, how they can fix issues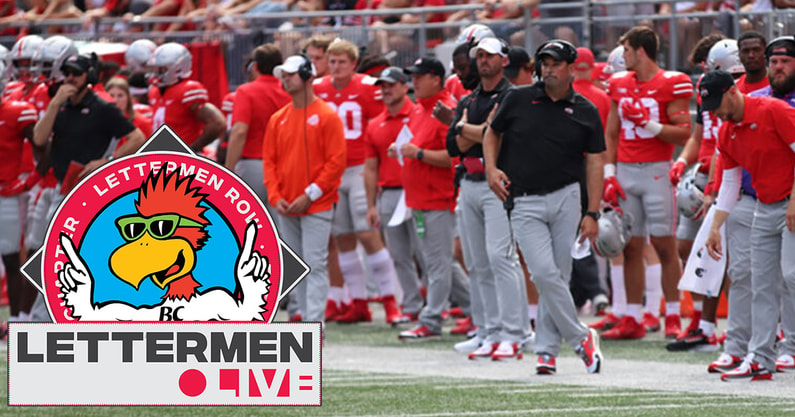 COLUMBUS – The sun came up in Columbus, but Ohio State is still reeling from its upset loss to Oregon.
The Buckeyes entered the top-12 showdown with the Ducks as 14-point favorites but left with a disappointing loss.
Ohio State has several questions to answer as the coaching staff and personnel look for answers, and Lettermen Live is back at Roosters to break it all down.
Lettermen Row senior writer Austin Ward leads a crew that features former Buckeyes linebacker Bobby Carpenter, former Ohio State defensive back Tyvis Powell, Nicole Cox from Roosters and Lettermen Row director of recruiting Jeremy Birmingham.
What sort of fixes do Ryan Day, Kerry Coombs and the Buckeyes need to make to address a struggling defense? Do changes need to be made to the scheme to avoid getting gashed in the run game again?
As for the offense, C.J. Stroud threw for nearly 500 yards and tossed three touchdowns. He also threw a back-breaking interception during the Ohio State comeback bid. How should Stroud be viewed following his second start and what improvements does he need to make?
The crew hits on all of that and more, including Tyvis and Bobby giving some insight from their playing days and dishing out some Buckeye Leaves for the top Ohio State performers from Saturday.
You won't want to miss all that and more Buckeyes news that is featured in the latest episode of Lettermen Live hosted by Roosters. Don't forget to grab the $2 appetizers every Tuesday at all Roosters locations. This week's appetizer is fried mushrooms.
As always, Lettermen Live is hosted by Roosters on Olentangy River Road in Columbus.
Check it out in the link below and find more episodes all Ohio State on Lettermen Row video content on our YouTube channel.
Lettermen Live is also available on Apple, Spotify, Stitcher and Google Play. Please rate, review and subscribe to all Lettermen Row podcasts.