Evaluating opening win, where Buckeyes need to improve against Oregon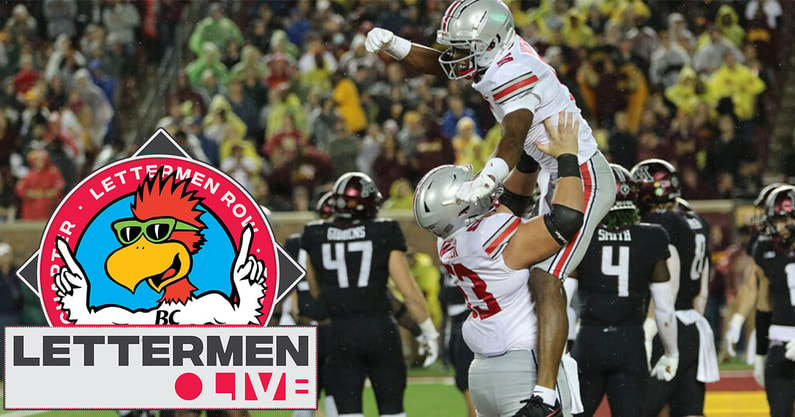 COLUMBUS – Ohio State didn't put away Minnesota until the fourth quarter of its season opener.
But the Buckeyes still moved to 1-0 behind an explosive offense and big plays from Chris Olave, Garrett Wilson, Miyan Williams and TreVeyon Henderson. Now, Ohio State is looking to hit more of those home runs as the No. 3-ranked Buckeyes welcome in No. 12 Oregon at noon on Saturday at The Horseshoe.
The showdown between the two highly ranked programs could be one of the most exciting games of the college football season, and Lettermen Live is back at Roosters to break it all down.
Lettermen Row senior writer Austin Ward leads a unit featuring former Buckeyes linebacker Bobby Carpenter, former Ohio State quarterback Justin Zwick, Nicole Cox from Roosters and Lettermen Row director of recruiting Jeremy Birmingham.
How will C.J. Stroud grow as he gears up for the biggest game of his young. career? Will the Buckeyes finally be at full strength in the secondary? And what should be expected as Ohio State looks to shorten up its running back rotation?
The crew also gives a thorough breakdown of Ohio State's win over Minnesota and the Buckeyes who stood out in Week One, and they take a look around the college football landscape after the first weekend.
You won't want to miss all that and more Buckeyes news that is featured in the latest loaded episode of Lettermen Live hosted by Roosters. Don't forget to grab the $2 appetizers every Tuesday at all Roosters locations. This week's appetizer is fried pickles.
As always, Lettermen Live is hosted by Roosters on Olentangy River Road in Columbus.
Check it out in the link below and find more episodes all Ohio State on Lettermen Row video content on our YouTube channel.
Lettermen Live is also available on Apple, Spotify, Stitcher and Google Play. Please rate, review and subscribe to all Lettermen Row podcasts.