Buckeyes draw primetime kickoff against Akron
COLUMBUS — Ohio State is facing adversity for the first time this season.
The Buckeyes lost their first regular season game of the Ryan Day era Saturday against Oregon, and now they must refocus and regroup.
That starts this week against Tulsa and will continue against Akron. The Buckeyes now know the time for when they face the Zips on Sept. 25.
It'll happen in primetime, a 7:30 p.m. kickoff against an overmatched and outgunned Mid-American Conference foe on Big Ten Network.
The Akron game will be the first night game of the season for Ohio State and first nonconference night game since 2018.
Akron shouldn't provide an obstacle for Ohio State in two weeks during their primetime matchup. But it will give Day and the entire staff an opportunity to improve amid a bad defensive effort through two games and kinks in the offense.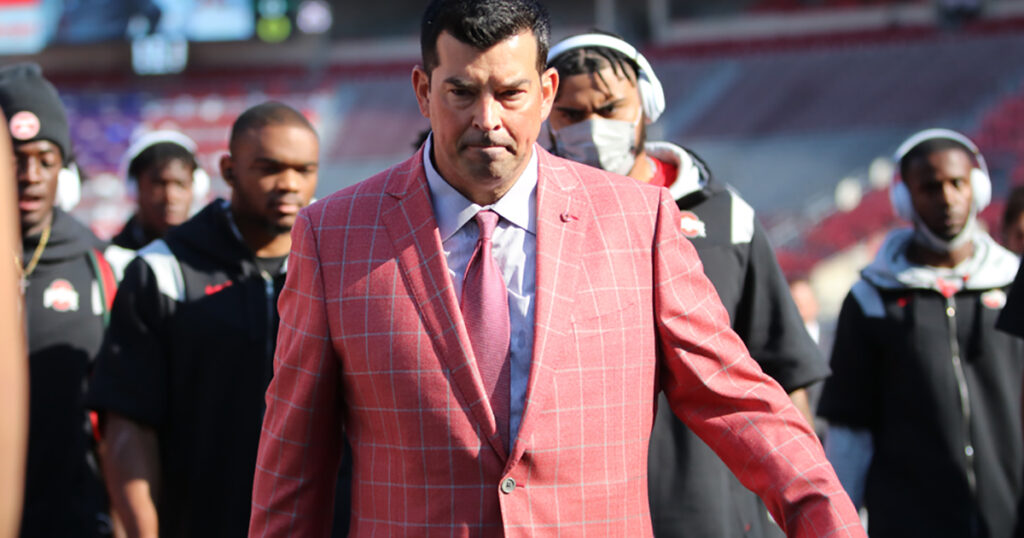 "While this hurts, it feels awful, it's unacceptable — the thing you're going to find out about your team is who the leaders are and who the guys that are with you," Day said after the game against Oregon. "Because in times like this, there's a lot of finger pointing that goes on. When things are going well, it's easy to lead.
"But when things don't go well, that's when you have to show resolve and resilience. And so that's going to be a lesson for our guys in this game right here, coming out of this game. This is not fatal, but it certainly hurts. It's unacceptable. And we've got to get it fixed."
Ohio State has overmatched nonconference opponents to play, giving the Buckeyes a chance to find those improvements.
One of those opponents is Akron, who hasn't beaten the Buckeyes since 1896 and hasn't won a game this season.
Ohio State will face the Zips in primetime with a chance to learn about what the Buckeyes can do to get better after their first regular-season loss since 2018.