Dotting the 'Eyes: Bryan Bresee, Paris Johnson hang out, Buckeyes impress Michigan star Donovan Edwards
Article written by: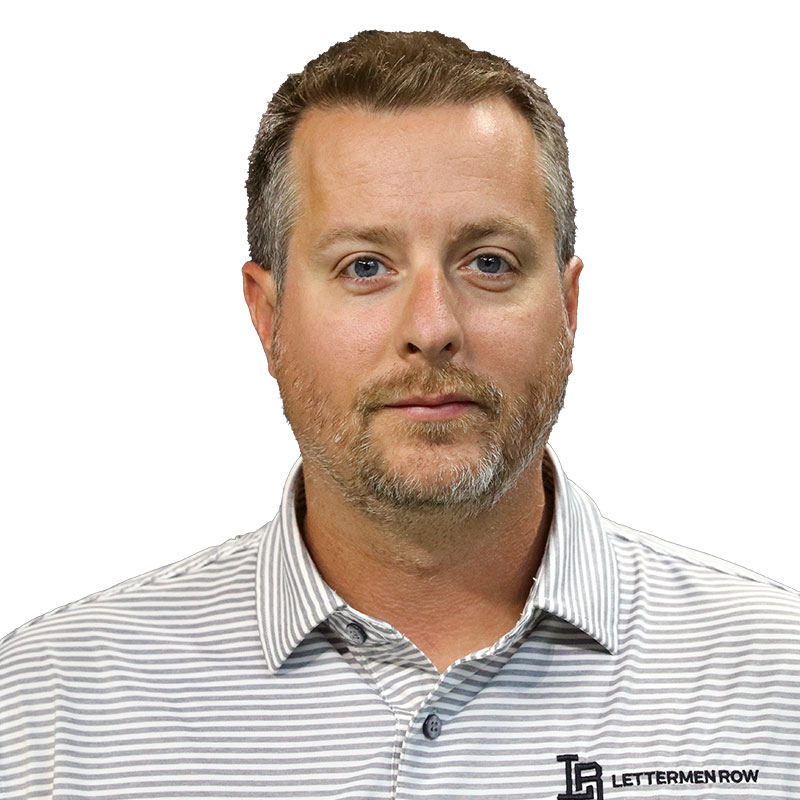 Jeremy Birmingham
Birm
Stay in touch or be left out because Ohio State recruiting is a 24-hour, seven-day-per-week obsession. What's the latest news as the Buckeyes build for the future? Get that and more Sunday through Thursday on Lettermen Row, including updates on 5-star Bryan Bresee, Buckeye commitment Paris Johnson and top tight end target Brenton Strange.
Bryan Bresee reconnects with Ohio State
Though they were only squaring off against Tulane, the interesting backdrop of Urban Meyer's return to the Ohio State sidelines meant the Buckeyes were going to host a couple of big-time recruits over the weekend, unusual for a September game against a non-elite opponent.
Among the major visitors — and the highest-profile non-commitment to make the trip — was Damascus (Md.) High School 5-star defensive end Bryan Bresee. Earlier this week, the 6-foot-5, 290-pound 2020 prospect told Lettermen Row why this trip was important for him.
"I'm excited to see all the coaches again," Bresee told Lettermen Row. "I really like Ohio State so I wanted to check it out again."
On Saturday, it was obvious that Bresee felt comfortable in Columbus. He was all smiles throughout the game, spending most of his time with his Ohio State commitment Paris Johnson, who seemed to serve as an unofficial host for the country's top-ranked 2020 prospect.
Where things go from here for Bresee is pretty up in the air. He'll visit Penn State next weekend as they host Ohio State, and the Nittany Lions, along with the Georgia Bulldogs, are the two programs that seem to rest on the same tier of interest as Ohio State. Larry Johnson's influence is a major part of this puzzle, and the two speak regularly, as you'd expect for a player that is as much a priority as Bresee is.
There's a long way to go until a decision is made here, but Ohio State remains in very good, and maybe an improving, position.
Paris Johnson continues to work hard to lead Ohio State into the future 
Speaking of Paris Johnson, it's pretty clear that he's taken on the role of "leader" in Ohio State's 2020 recruiting class but on Saturday, it was easy to see why even the 2019 class is so fond of him. Johnson was there to greet Harry Miller, Dwan Mathis and Craig Young on Saturday, three 2019 verbals making unofficial visits to Ohio State.
He's a young man that's very comfortable in his own skin, and you can see that in the way he approaches anyone he sees with ease. He spoke to Lettermen Row about spending time with the aforementioned Bresee.
"I spent a lot of time with Bryan and [Michigan 2020 wide receiver] Devell Washington," Johnson shared. "There wasn't necessarily a message for them, but I just mention putting the best with the best together in Columbus."
While building the 2020 class is a major priority for the country's No. 2-ranked offensive tackle, Saturday also afforded him a chance to get closer to 5-star 2019 lineman Harry Miller. That duo, as the centerpiece of the Buckeyes offensive line in the future, should excite Ohio State fans.
"I did spend a lot of time with Harry," Johnson added. "He is really cool. I wanted to really get to know him and his family."
Brenton Strange and Ohio State continue quiet — but consistent — relationship
Ohio State has a commitment from tight end Cormontae Hamilton, but as we've written here in the past, that doesn't mean the Buckeyes are done pursuing Parkersburg (W.V.) 4-star prospect Brenton Strange.
"[Tight ends] Coach [Kevin] Wilson and Urban Meyer have both said they still want me," Strange told Lettermen Row at the end of July. "They told me that they had a guy that was thinking about committing to the team about a week and a half before he did. I was happy that they had made me aware of it and that I still had my spot."
On Saturday, Strange popped up at Ohio Stadium, reaffirming that he's still as interested in the Buckeyes as they are in him.
"On Monday of this past week we decided to come up," Strange told Lettermen Row following the visit. "After talking with coach Wilson and Coach Meyer, it's not that far from my house, only about two hours, so it was an easy trip to make.
"I'd never been to an Ohio State game before, so being able to be in that atmosphere was pretty cool."
Another thing that was, according to Strange, "pretty cool" was being at Ohio Stadium as Urban Meyer returned to the sidelines for the Buckeyes.
"Meyer coming back was another reason I came," he said. "Coach told me to keep doing my thing, and that he wants me to be a Buckeye. Since coach Meyer and [Buckeyes tight ends] coach [Kevin] Wilson started recruiting me, they've always made it clear to me that I'm their guy."
Strange will visit Penn State this coming weekend, so he will see Ohio State again. He also told us he thinks he'll return to Columbus for an official visit.
"I will make an official visit to Ohio State," Strange said. "Most likely it will be for the Nebraska game."
Michigan 2021 star Donovan Edwards earn Ohio State offer during visit
There are a number of updates coming from this weekend's visitors, but tonight's edition of Dotting the 'Eyes will wrap up with a new offer that the Buckeyes extended to a visitor making his first ever college football game trip.
Blessed to receive an offer from THE Ohio State University #GoBucks 🌰 pic.twitter.com/Rv3mVXJmXc

— Donovan Edwards ¹ᵏ (@DEdwards__) September 22, 2018
West Bloomfield (Mich.) 2021 standout Donovan Edwards is the country's No. 4-ranked running back in that class and has already been offered by Michigan. He was in Columbus with his teammate, 2020 4-star defensive back Makari Paige (who is very high on Ohio State) and told Lettermen Row that he loved his trip.
"It was pretty great," Edwards said of the visit. "Just being around the coaches. It was an amazing environment and a special place to be.
"I was with [running backs] coach [Tony] Alford and [defensive backs] coach Taver [Johnson], before the game they said that I was very special and that they were offering me. This was the first college game I've ever been too, but it was truly an amazing environment to be in."
Despite growing up a short distance from Ann Arbor, Edwards says he grew up watching two of the Wolverines rivals — Michigan State and Ohio State — more than the Maize and Blue. Of course, there's a long way to go in his recruitment, but being on campus with Paige didn't hurt Ohio State's chances down the road.
"I grew always grew up liking Michigan State and Ohio State," Edwards said. "It feels great receiving an offer from a school that I've dreamed of playing for my whole life.
"Having a teammate on the visit, and we both think of the college as an amazing school, makes it even better. We're just there joking around, and imagining ourselves playing out there together. It really could be a big factor in it all."
Need more Ohio State recruiting? Check out the Lettermen Row forums and let us know what's on your mind. Don't forget to sign up for the tri-weekly recruiting newsletter, just in case there's anything you've missed during the week.