Talking Stuff: Recruiting effects of Ohio State coaching moves amid crucial offseason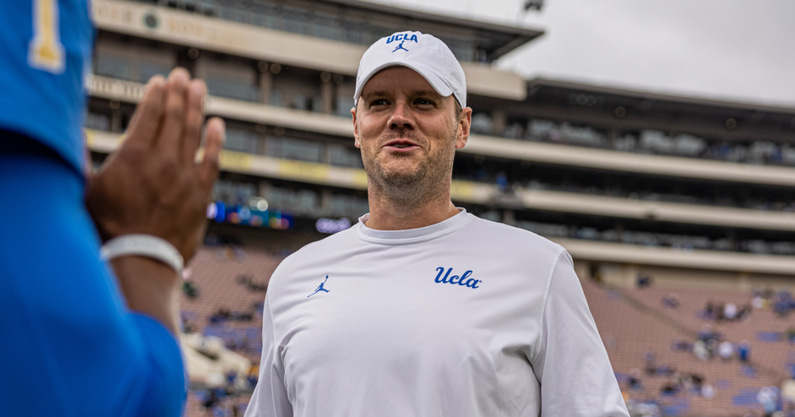 COLUMBUS – It is one of the most critical offseasons for Ohio State in the last decade – perhaps the most important for the Buckeyes during the Ryan Day era.
The ongoing coaching carousel nationwide has already had plenty of affects on the Buckeyes, and they have been busy themselves with recent changes and additions. Jim Knowles and Justin Frye officially began their tenures as the Buckeyes defensive coordinator and offensive line coach, respectively, which are the biggest changes to the staff in addition to Matt Barnes' departure and Brian Hartline earning a new title and a pay raise.
All of these moves have an effect on Ohio State recruiting, and that is a major discussion point on the latest episode of Talking Stuff: The Ohio State Recruiting Podcast presented by Byers Auto.
Lettermen Row's Jeremy Birmingham, Zack Carpenter and Spencer Holbrook return to take a look at how the Buckeyes recruiting efforts on the offensive line may change with an infusion of a young, energetic coach at the helm of the unit.
Will Ohio State be able to lock down top in-state offensive line target Luke Montgomery? Will it be able to get back in on the recruitments of players such as five-star offensive tackle Kadyn Proctor?
While Frye is an addition to the staff, there could still be changes elsewhere along the staff. But those changes are still up in the air, which is why players such as priority 2023 cornerback A.J. Harris – who was set to announce a commitment on Tuesday for months – changed his mind and delayed his decision.
Analysis of all of those key points for the Buckeyes this offseason is part of another loaded podcast episode – in addition to the guys breaking down the ongoing recruitment of Omari Abor and last week's All-American Bowl, which featured two of the most underrated players in the country proving why they need a rankings bump.
All of that and more Ohio State recruiting news and analysis is featured on the latest episode of Talking Stuff: The Ohio State Recruiting Podcast presented by Byers Auto.
Check out the video below as Lettermen Row takes a deep dive into what lies ahead for the Buckeyes on the recruiting trail.