Ohio State coaches hit road to evaluate, reveal priority targets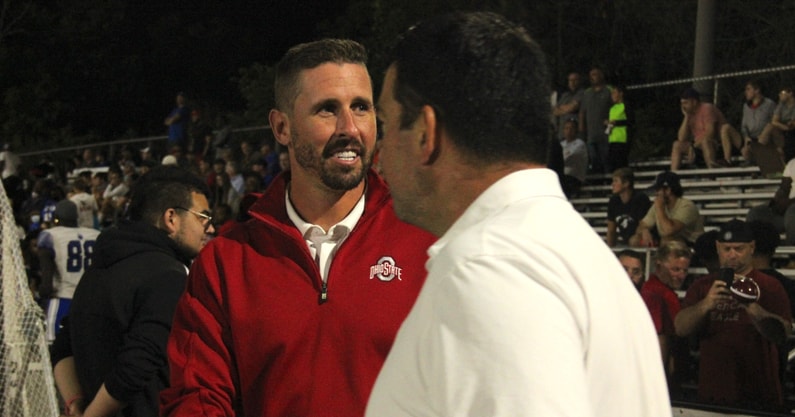 COLUMBUS – Coaches are now allowed to travel to watch their recruits' games for the first time since the fall of 2019, and Ohio State was out in full force over the weekend.
It's the first week of the fall evaluation period that runs from September 1-November 27. Despite a late Thursday night and a crack-of-dawn Friday morning flight after a season-opening win over Minnesota, the Buckeyes staff hit the road and were scattered throughout the Midwest. Lettermen Row gave a list of where the Buckeyes were on Friday in our forum.
There were three locations that stand out as the most insightful:
Medina (Ohio) High School, where Buckeyes quarterbacks coach Corey Dennis went to watch Penn State quarterback commit Drew Allar for the first time in person.
Ohio State defensive line coach Larry Johnson made his way to Indiana to watch Caden Curry star for Center Grove. Curry is a top-of-the-board target whom the Buckeyes are in good position to land.
Ryan Day and receivers coach Brian Hartline both made the trip to Cincinnati La Salle with the top priority being four-star receiver Carnell Tate out of IMG (Fla.) Academy.
What does each Ohio State coach's presence at these prospects' games mean in their individual recruitment? Did it reveal anything about which players the Buckeyes are zeroed in on?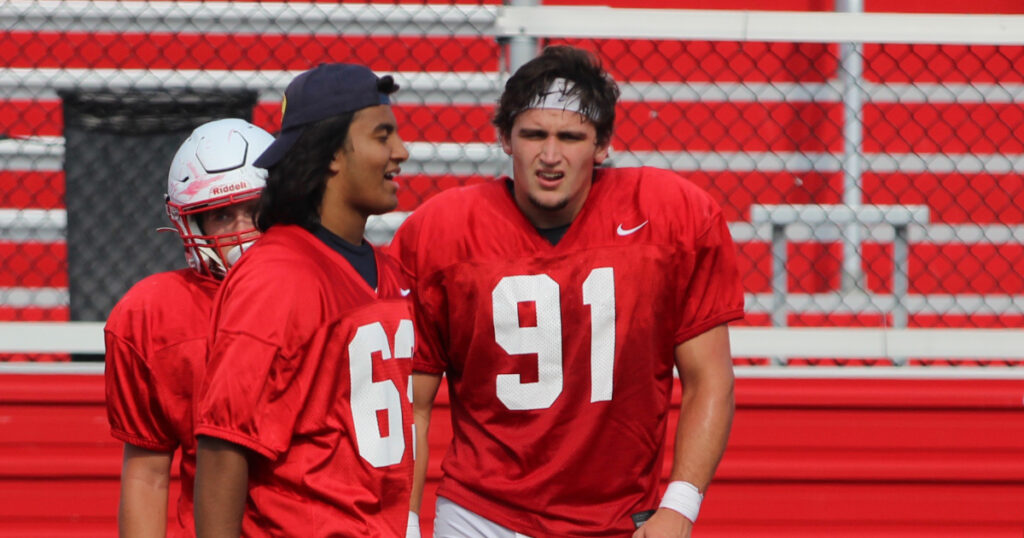 Lettermen Row's Jeremy Birmingham, Zack Carpenter, Spencer Holbrook and message board phenom Andrew Ellis – who makes his series premiere – discuss those players and more in the latest episode of Talking Stuff, the recruiting podcast from Lettermen Row. 
Talking Stuff is presented by the fine folks at Byers Auto, the best place to buy a new or used car in Central Ohio.
Check it out in the link below and find more episodes of all Lettermen Row video content on our YouTube channel.
Talking Stuff: The Ohio State Recruiting Podcast is also available on Apple, Spotify, Stitcher and Google Play. Please rate, review and subscribe to all Lettermen Row podcasts.
Talk about this story and more the in Lettermen Lounge, the Buckeyes community of On3.com.