Lettermen Lounge: Inside wild week of Buckeyes recruiting, previewing The Game visit list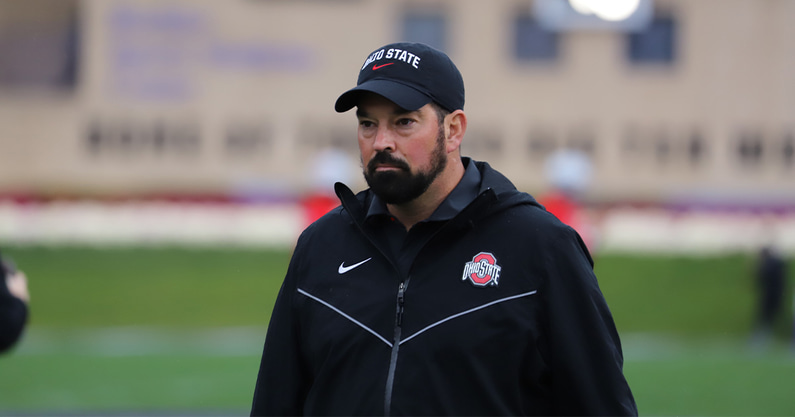 COLUMBUS — Every single year Ohio State knows who the most important opponent is on the schedule.
Michigan.
The Buckeyes have waited four years, four long years, to host the Wolverines and they'll get to do so with a lot on the line. No. 2 Ohio State vs. No. 3 Michigan decides who wins the Big Ten East and goes to Indianapolis for the championship. There are plenty of playoff implications as well.
With all of that on the minds of everyone inside the Woody Hayes Athletic Center, recruiting is also largely in focus.
That's where Lettermen Row staffers Matt Parker and Spencer Holbrook start off in the latest episode of the Lettermen Lounge.
It's been quite the last week for Ohio State coach Ryan Day and his staff. The Buckeyes have suffered two decommitments in their 2023 class: four-star quarterback Brock Glenn and four-star running back Mark Fletcher.
Ohio State, however, also had 2024 four-star linebacker Garrett Stover send his pledge the Buckeyes' way.
As it relates to the 2023 class, things are on the horizon for Ohio State. Four-star Pierre (S.D.) T.F. Riggs quarterback Lincoln Kienholz will make an official visit this weekend. Kienholz is a Washington commit, but has been in communication with the Buckeyes since September.
A notable 2023 in-state running back, Trey Cornist, announced Tuesday afternoon that he will be in attendance for The Game.
The Lettermen Row staffers talk about the latest 2023 issues but also highlight what's already shaping up to be a home run 2024 class. The show goes into a long conversation about what exactly The Game means for Ohio State in terms of recruiting.
Ohio State headlines another massive recruiting weekend inside the Horseshoe and the visitor's list continues to grow daily.
So check out the latest episode of the Lettermen Lounge in the video below or by checking out our YouTube channel.