Talking Stuff: Ohio State recruiting standstill, Carson Hinzman talk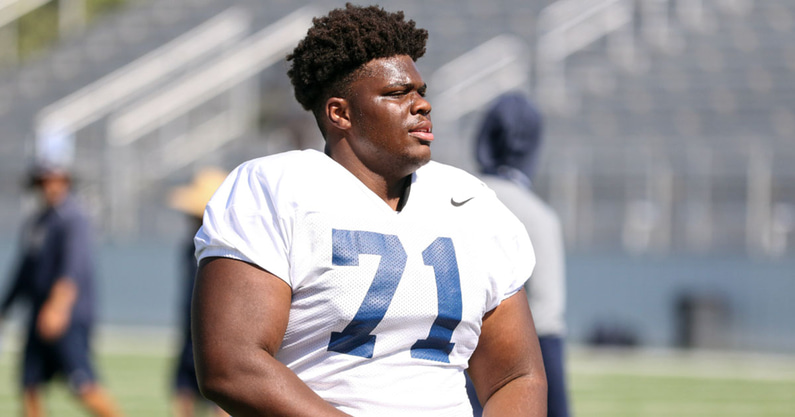 COLUMBUS – It feels like we have been in a month-long standstill when it comes to Ohio State recruiting.
The Buckeyes haven't had a commitment in the Class of 2022 since Kojo Antwi and George Fitzpatrick in July. The only commitment during that time came from Class of 2023 tight end Ty Lockwood.
In between that time, the Buckeyes lost five-star Jaheim Singletary to a decommitment. Quinn Ewers reclassified to the 2021 class. The Buckeyes saw one defensive line option (Kenneth Grant) commit to Michigan. And Ohio State seems to have slipped when it comes to offensive linemen in the 2022 cycle. Oh, and our pets heads are falling off.
So is it the end of the world for Ohio State recruiting in the 2022 class? Or, given the time between the Oregon game and the Buckeyes next massive recruiting on Oct. 30 for the Penn State matchup, is this just an expected lull?
Jeremy Birmingham, Zack Carpenter and Spencer Holbrook take a dive into that to kick off the latest episode of Talking Stuff: The Ohio State Recruiting Podcast from Lettermen Row.
Key Ohio State visitor, next major recruiting weekend upcoming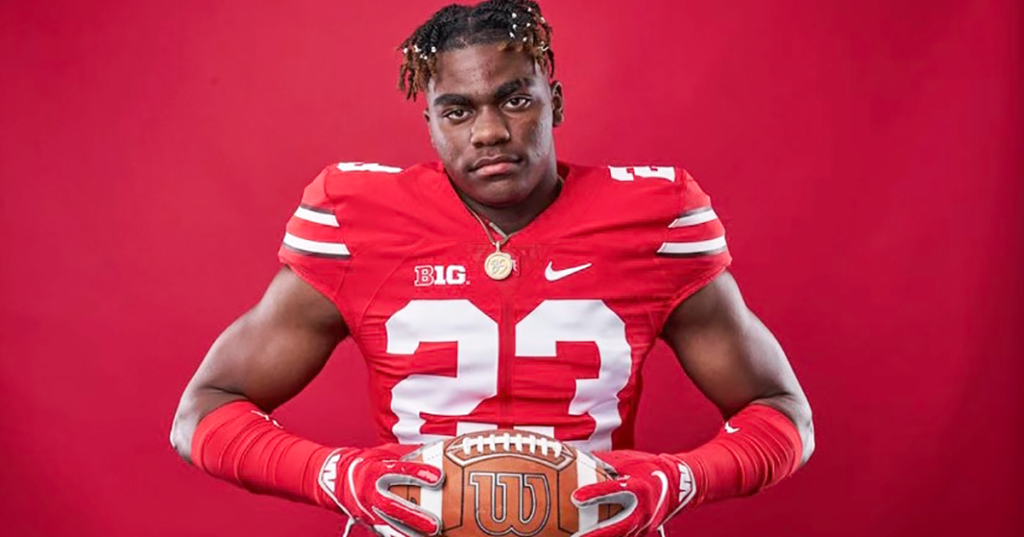 But it certainly feels like we are closing in on a much busier time for the Buckeyes on the recruiting trail. It's a small visitors list for this weekend's Maryland game, but there might be some quality over quantity. Five-star 2023 prospect AJ Harris is still locked in for his second visit to Columbus. The Buckeyes top cornerback target in the cycle will get here Friday for a three-day stay that is critical in relationship-building and question-asking for the Ohio State staff.
The guys also touch on that crucial HalloWeekend game against the Nittany Lions. It is setting up to be an absolutely loaded field of visitors. Xavier Nwankpa, Zion Branch and Earnest Greene are all expected to make an appearance, and Caden Curry may be back to see his second Buckeyes game. That's just to name a handful.
It's looking as if that matchup will be under the lights. How important is the kickoff time – and the tuff all-scarlet color rush jerseys the Buckeyes will be debuting – for Ohio State in making sure it's a prospect-packed game?
Could it be after that weekend in which Ohio State starts to see the defensive line dominoes begin to fall? And is it possible we start to see some recruiting movement as the Buckeyes look to add a third offensive lineman? And just how heated is the Zack vs. Spencer rivalry getting?
All of those are big discussion points in the latest edition of Talking Stuff, presented by Byers Auto, which you can check out in the video below.