Dotting the 'Eyes: Wandale Robinson will return to Ohio State, local punter draws interest
Aritcle written by: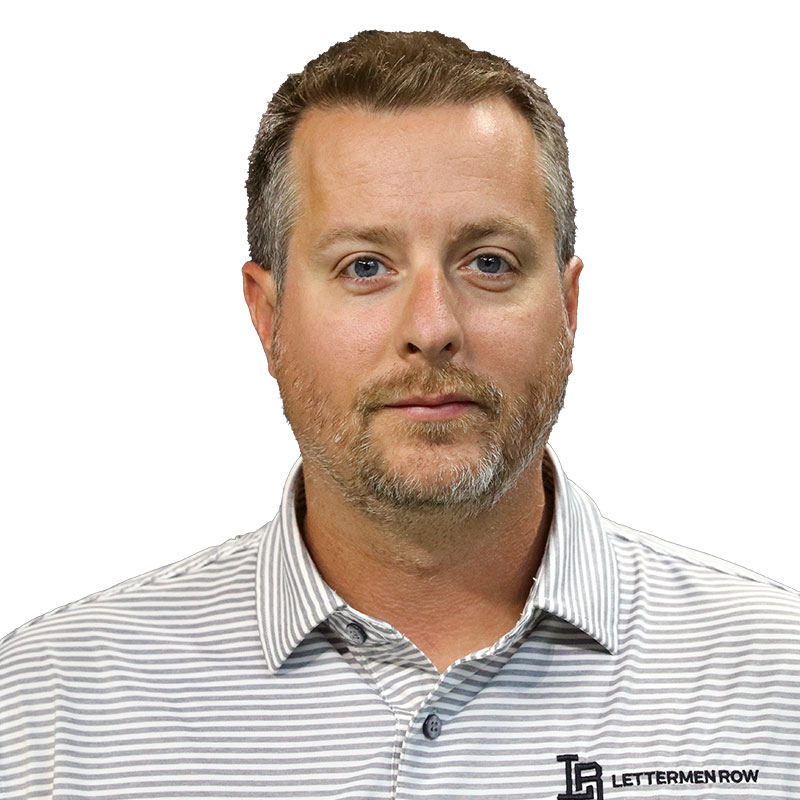 Jeremy Birmingham
Birm
Stay in touch or be left out because Ohio State recruiting is a 24-hour, seven-day-per-week obsession. What's the latest news as the Buckeyes build for the future? Get that and more Sunday through Thursday on Lettermen Row, including news on Wandale Robinson's official visit to Ohio State.
Wandale Robinson sets official visit to Ohio State
When Wandale Robinson showed at Ohio State for the Buckeyes Sept. 8 game against Rutgers, there was little doubt that it was good news. That visit, an unofficial one, helped the Buckeyes chances to land the 4-star athlete from Frankfort (Ky.) Western Hills, he told Lettermen Row.
"It definitely helped them," Robinson said. "I feel as if I'm one of Hartline's top guys with how much we talk. We talk just about every day."
The 5-foot-8, 170-pound all-purpose back/slot receiver is one of Ohio State's top targets in 2019 and they've gone out of their way to show it to him in the last two months. Now, that affection appears to landing some reciprocation. On Tuesday night, Robinson took to Twitter to announce that he'd set up his official visit with the Buckeyes.
https://twitter.com/robinson__era/status/1044736435885158400
The "next" weekend in this case is Oct. 6, when Ohio State hosts Indiana. Robinson chose the Buckeyes for his final official visit over Kentucky, though it's certainly possible he'll still return to Lexington — likely this weekend as they host South Carolina — for another unofficial visit prior to making a college choice. He's long contended that he wanted to have an announcement made in late September or early October, though, so it's nothing but good news for Ohio State that they're getting the last real crack at him and getting a chance to do so with a fully-armed and operational coaching staff. They weren't able to present him the full scope of their plans for his college years during his Sept. 8 visit, which was more about just being there for the football game and without Urban Meyer.
IN CASE YOU MISSED IT: 4-STAR WR JAMESON WILLIAMS SETS A DECISION DATE
Expect a decision from Robinson toward the middle of October at this rate. Bama, Nebraska, Purdue and Michigan received the other official visits but right now? This feels like it's coming down to Ohio State versus Kentucky. I've moved my 247Sports.com crystal ball to Ohio State, but don't sleep on the Wildcats. This isn't over yet and the big weekend in Lexington could go a long way toward swinging momentum back in the Wildcats favor.
Ohio State hosts 2022 quarterback Chase Harrison
Thanks to an early commitment from 2020 quarterback Jack Miller, Ohio State has been able to turn its attention at the game's most important position to the 2021 recruiting class — and beyond.
Last Saturday the Buckeyes welcomed in a pair of the state's best freshmen quarterbacks in Centerville's Chase Harrison and Franklin Height's Jeff Beverly.
Harrison, a 6-foot-2, 185-pound prospect for the Elks, has already earned a scholarship offer from Louisville and has interest from Michigan State, Penn State and others. He camped with Ohio State this summer, and his poise and arm were impressive for a young prospect with four full years of high school in front of him.
He had planned to attend the season opener against Oregon State, but Centerville's game was delayed for weather and moved to Saturday morning, so he had to miss it. For him, returning to Ohio State as a recruit was a dream come true and the first step in cementing a relationship he's been trying to build over the last three months.
"I'd been talking with [Ohio State offensive coordinator Ryan] every few weeks, whenever I can," Harrison told Lettermen Row. "He just asks about my week. He told me to call him every week after camp this summer.
"The visit was awesome. It was cool seeing the locker room after the game and just the overall atmosphere. I was able to talk to [Ohio State tight ends coach Kevin] Wilson on the field before the game and Coach Day in the locker room after the game. It was a great experience."
Harrison is the starter at quarterback for Centerville, a rare occurrence for one of the state's best programs. Being recruited by the Buckeyes as a freshman quarterback in Ohio? That's also very rare, and it's an offer he hopes to one day land.
"It felt really cool to be there as a recruit," he said. "It would be exciting to get an offer. The chance to play at Ohio State makes you feel like you can win a national championship and go to the NFL."
There's a long way to go here, but Harrison is one of the few 2022 prospects in the state with real Ohio State interest.
Michigan State legacy Muhsin Muhammad planning Ohio State trip
Ohio State is in the early stages of developing its relationship with Charlotte (N.C.) Myers Park 2020 wide receiver Muhsin Muhammad, the country's No. 26-ranked wideout. If the name rings a bell, it's because his father, Muhsin Muhammad, is a former Michigan State target who played 14 seasons in the NFL with the Carolina Panthers and the Chicago Bears, hauling in 860 catches over his career.
The younger Muhammad is just emerging on the national recruiting scene. And though he doesn't have an Ohio State offer yet, he's been in contact with wide receivers coach Brian Hartline and Ohio State assistant Kevin Wilson.
"I've been talking Hartline and Wilson mostly," Muhammad told Lettermen Row. "I was to supposed to be chopping it up with Urban Meyer on Monday, but he was tied up with Penn State game planning."
So what are the coaches has been talking to saying to the 6-foot, 180-pound receiver?
"They like my vision, my size and my strength with blocking," he said. "I'm hopeful they'll offer, but I'm not going to get my hopes up yet. I really like how spread out they are on offense."
One thing that could help Muhammad earn that offer? Making a visit to Columbus to show that he and his family are truly interested in the Buckeyes.
"I think I'll be up there for the Indiana game," he said. "I want to see how my recruitment goes before I finalize any plans to get up there. Just to see how the conversations go with us before the weekend. I have people recruiting me pretty heavy so I'm trying to prioritize. This recruiting process is kind of tough."
Ohio State tracking local punter Michael O'Shaughnessy
There may be a punter on the horizon for the Buckeyes and the 2019 recruiting class. Michael O'Shaughnessy, a 6-foot-4, 205-pound punter out of New Albany, was in attendance for the home game Saturday against Tulane.
He's a 5-star prospect according to ChrisSailerKicking.com, one of the country's foremost special teams evaluators. He has no offers right now, but he's been in communication with Ohio State since the summer.
"I went to the Ohio State specialist camp back in early June," O'Shaughnessy told Lettermen Row. "Ever since then I've been in contact with the coaches frequently. At the moment I have zero scholarship offers, but I expect that to change. I am talking to several other schools that could potentially turn into scholarship offers. I am getting looks from Vanderbilt, Virginia, Toledo, Akron, Virginia, Wake Forest, Cincinnati and all of the Ivy League schools."
So for a kid from New Albany, how was it to visit Ohio State? What's the message from the Buckeyes?
"It was such an incredible experience for me. I've grown up a Buckeyes fan and being on the field and around the coaches was a dream come true for me," he said. "When I first walked out of the tunnel on a game day and seeing all of the fans in the stands, it was the most unbelievable sight I've ever seen.
"I've been talking to coach Taver Johnson a lot and have built a great relationship with him. We've also been in contact with several other coaches. I potentially could go to Ohio State as a preferred walk-on, then most likely redshirt my first year. Then I could compete for the scholarship and a starting job the following year."
That sounds like an easy decision for most kids in Ohio, but it's not that simple. O'Shaughnessy will likely have to turn down scholarship offers to walk on at Ohio State.
"[The decision] is extremely hard," he said. "I've talked to my parents and they said that the decision is up to me. I do have to consider the financial side of things, however, and it is very hard to turn down a free education."
O'Shaughnessy told Lettermen Row he's working on setting up an official visit with the Buckeyes in the near future.
Need more Ohio State recruiting? Check out the Lettermen Row forums and let us know what's on your mind. Don't forget to sign up for the tri-weekly recruiting newsletter, just in case there's anything you've missed during the week.