WATCH: Ryan Day press conference after Buckeyes decimate Michigan State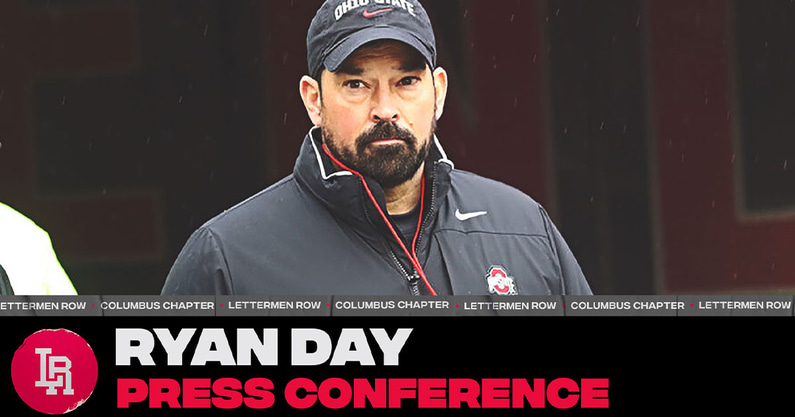 COLUMBUS — Ohio State coach Ryan Day and select others met with the media for a press conference after the Buckeyes win over Michigan State.
Day and the Buckeyes used a massive first half to leave no doubt, destroying the Spartans and leading 49-0 at the break. It was a rout.
Watch the full Ryan Day press conference here or on the Lettermen Row Youtube channel.