Matt Wilhelm, John U. Bacon set scene for massive rivalry clash in The Game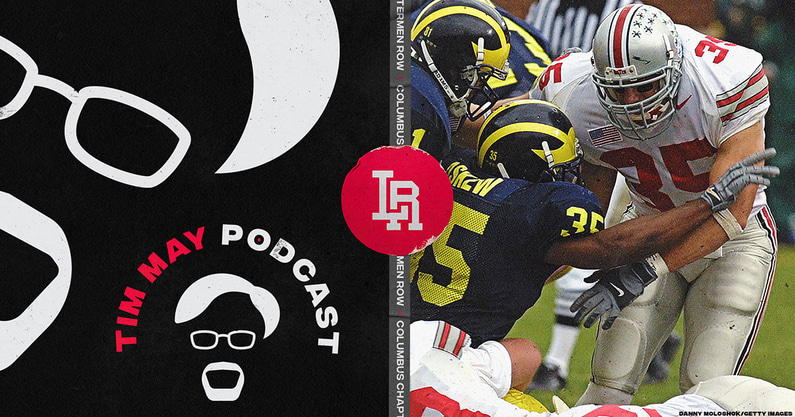 COLUMBUS — Ohio State dominated Michigan State, making quick work of the Spartans and scoring whenever it wanted.
Now the Buckeyes are in rivalry mode, turning their full focus to The Game as they prepare to head north for a road trip to Ann Arbor for another top-10 matchup against Michigan.
Tim May has been around the rivalry for years. He knows a thing or two about the annual Ohio State game with Michigan. And the Tim May Podcast is back for a special edition to break down every aspect of The Game.
This loaded episode features an interview with John U. Bacon, a football historian who focuses on Michigan and the Wolverines entire program. Bacon, the author of multiple books about Michigan football, talks to Tim about the state of the rivalry, the matchup this season between two heavyweights and the turnaround of Jim Harbaugh this season up north.
But the conversation doesn't end there. May hosts former Ohio State linebacker Matt Wilhelm, who won a national title with the Buckeyes and a Super Bowl championship with the Green Bay Packers. He helped the Buckeyes beat Michigan and win a national title as a first-team All-American at his linebacker spot.
He breaks down the rivalry from his point of view as a former player and college football analyst.
And, of course, Lettermen Row senior writer Austin Ward gives his thoughts on the Buckeyes rout of Michigan State as the crew looks forward to The Game in Ann Arbor this weekend and how it can shape the College Football Playoff push.
It's all part of the massive, special rivalry edition of the Tim May Podcast. The discussion and the guests make this episode a must-listen from fans of both sides of the border in preparation of The Game.
Check it out in the link below and find more episodes – and all Lettermen Row video content – on our YouTube channel.