Analyzing where Buckeyes have edge over Oregon, identifying X-factors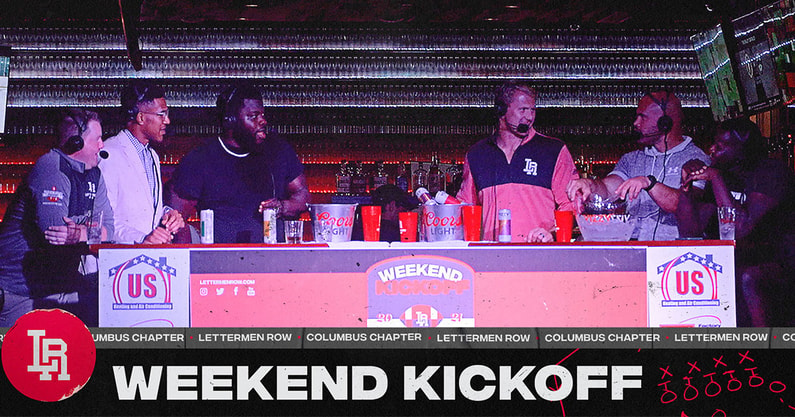 DUBLIN – Ohio State opened its quest for a fifth straight Big Ten championship and third consecutive College Football Playoff berth with a win over Minnesota.
Now the No. 3 Buckeyes prepare for one of the biggest showdowns of the college football season as No. 12 Oregon comes to town for a noon kickoff Saturday at The Horseshoe.
Lettermen Row Weekend Kickoff presented by Bryant Heating and Cooling Systems is back again to break it all down – from what Ohio State needs to improve after its 45-31 win in Week One to how the Buckeyes will prepare for a stiff test against the Ducks.
This week's show features former Buckeyes quarterback Cardale Jones, former Ohio State linebackers Bobby Carpenter and Zach Boren, former wide receiver Evan Spencer, former defensive lineman Robert Landers and senior writer Austin Ward.
This week's episode is presented by U.S. Heating and Air Conditioning in Lewis Center.
Don't miss the full episode of Weekend Kickoff at Urban Meyer's Pint House.