Dotting the 'Eyes: In-state flip targets, Damon Payne impressed by Ohio State
Aritcle written by: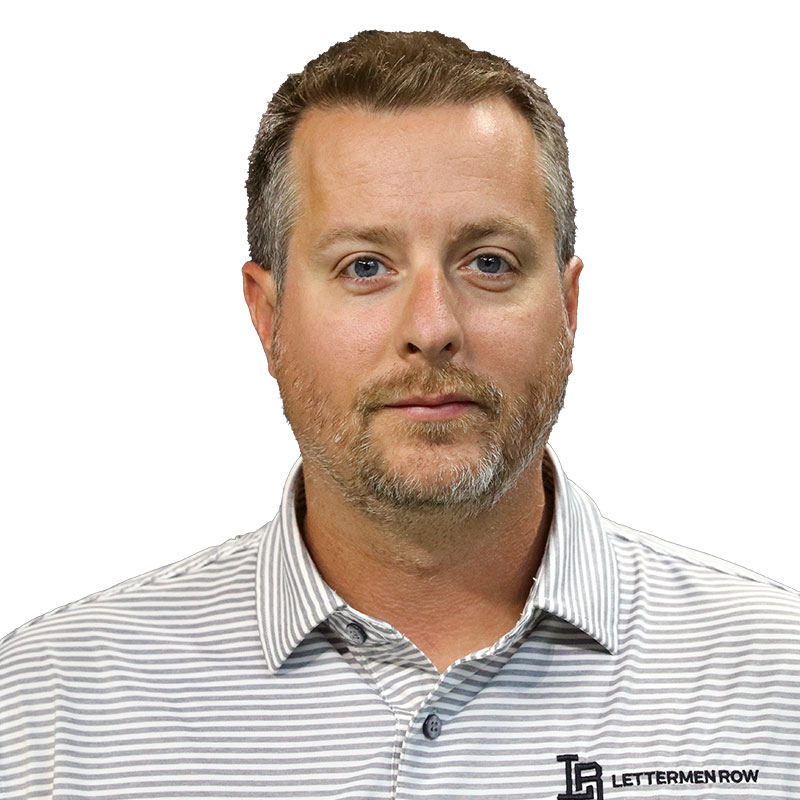 Jeremy Birmingham
Birm
Stay in touch or be left out because Ohio State recruiting is a 24-hour, seven-day-per-week obsession. What's the latest news as the Buckeyes build for the future? Get that and more Sunday through Thursday on Lettermen Row, including updates on a pair of in-state flip targets and another big-time star in Michigan.
Ohio State impresses Michigan standout Damon Payne
Though the Buckeyes haven't landed any of the recent big fish from Belleville (Mich.), a rising powerhouse program, Ohio State is very familiar to the school. The Buckeyes recruited Devontae Dobbs and Julian Barnett in the Class of 2019 and have offered 2021 two-way lineman Damon Payne already. Payne, a 6-foot-4, 255-pound lineman, visited Ohio State for last weekend's game against Michigan.
"I was geeked about the visit," Payne told Lettermen Row. "I am going to be back in the offseason with my coach, too. I wanted to see Mike Weber. What stood out was the people that knew who I was and how good they treated me.
"It was the best game I've ever been to, hands down. They flooded the field after the game. That was live."
Ohio State will have a lot of work to do if it wants to land Payne, as it does for any prospect in Michigan. But Payne is not a guy who grew up rooting hard for Michigan or Michigan State.
"I didn't grow up watching football," he said. "I just played football, I didn't even watch college football until like four years ago. I don't really have a favorite team, so it's easy for me to just cheer for good football at any school."
At this point as a 2021 prospect, Payne isn't talking much to any coach, but he's fond of the one in Columbus.
"I like Urban Meyer," he said. "I don't talk to any of their other coaches, but since I met Coach Meyer at my high school I've liked him."
Ohio State won't land lineman J.D. Duplain
On Friday, we talked about which players in Ohio the Buckeyes are trying to flip. It was suggested that after weeks of feeling confident that Ohio State would flip Strongsville offensive lineman J.D. Duplain from Michigan State, that was becoming less and less likely.
Let's clarify to make sure there's no confusion: Duplain is sticking with the Spartans.
The Buckeyes took a good shot, getting two visits from Duplain in November. But when it came down to it, the relationship he has with Michigan State's Mark Staten is just better than the one he has with Ohio State offensive line coach Greg Studrawa.
Ohio State continues to recruit Ole Miss commit Nick Broeker, a tackle from Illinois, but it remains to be seen if it will attempt to land another interior lineman in 2019.
Iowa feeling good about Jestin Jacobs
Let's continue the bad news tour in Ohio.
Clayton Northmont linebacker Jestin Jacobs has not yet scheduled his official visit with the Buckeyes, a visit he said earlier this week he'd take if Ohio State wanted him to, which it does. But he had what an Iowa source said was a "very good" in-home visit with the Hawkeyes this week.
As it stands, Iowa is apparently feeling pretty good that Jacobs also will not flip to the Buckeyes. But after conferring with different people on the Ohio State side, there's not been a concession just yet from the program.
But that official visit needs to happen soon. And it likely needs to be coupled with an in-home visit from linebackers coach Billy Davis and maybe even Urban Meyer if Ohio State hopes to overcome the relationship deficit it faces in this recruitment.
Ohio State offers California defensive lineman Jordan Banks
Last week, Maryland defensive end Chris Braswell, the country's top-ranked weakside defensive end in the Class of 2020 and an Ohio State target, committed to Alabama. When one door closes, another one opens — and the most recent door to open is for Jordan Banks, the country's 16th-ranked strongside defensive end from Narbonne (Harbor City, Calif.) High School.
On this Great morning I am beyond blessed and honored to say that I have just received an offer from Ohio state university! 🙏🏾 #gobuckeys pic.twitter.com/aXlKrdbCiD

— Jordan Banks (@jordanbanks05) November 29, 2018
Banks, 6-foot-3 and 245-pounds, has only nine early offers but already has opportunities from Alabama, Florida, Penn State and Oregon among them. He's a fast-rising player in the Class of 2020, but he's another big-time star that for which Alabama is the team to beat.
Ohio State is going to be looking far and wide for defensive linemen in 2020 and Jordan Banks is another name to know as it moves forward.