Dotting the 'Eyes: Siaki Ika wants Ohio State visit, decision looms for Zion Puckett
Aritcle written by: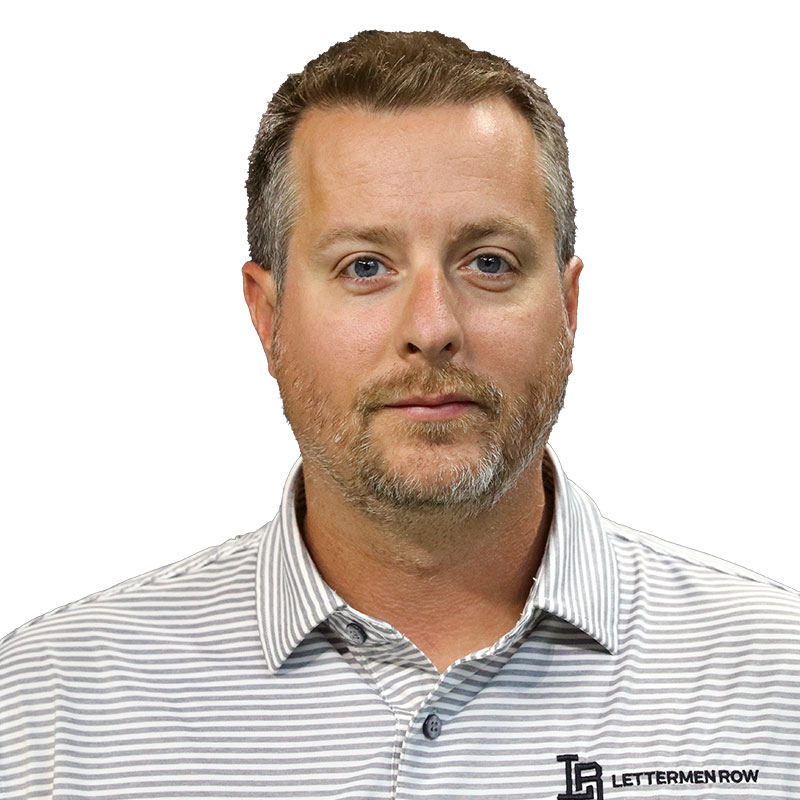 Jeremy Birmingham
Birm
Stay in touch or be left out because Ohio State recruiting is a 24-hour, seven-day-per-week obsession. What's the latest news as the Buckeyes build for the future? Get that and more Monday through Friday on Lettermen Row.
Utah DT Siaki Ika wants to make Ohio State visit
Ohio State has zero defensive tackles committed in its Class of 2019. But if things were to shake out in an ideal fashion, the Buckeyes could land two this cycle. There have been a number of different players discussed at the position over the last few months, each of whom has a varying level of interest in the Buckeyes and different probabilities of ending up in Columbus.
Maryland's D'Von Ellies does not appear right now to be player Ohio State is ready to take, and the available time to change that appears to be dwindling. Missouri's Etinosa Reuben was an intriguing prospect, but he committed to Clemson at the end of July. New York's Jared Harrison-Hunte is high on the Buckeyes and vice versa, but Penn State is also heavily in the mix. The Buckeyes are a long-shot at best to land Faatui Tuitele from Hawai'i, and the same goes for Florida's Tyler Davis, a player that many folks once thought was likely to choose Ohio State.
Maybe that's one of the reasons why the Buckeyes decided to offer Utah's Siaki Ika, a 4-star prospect at Park West High School in Salt Lake City. Ika is a massive kid at 6-foot-4, 351-pounds, and he was dominant at Nike's The Opening in Dallas at the start of July. Ika actually camped with Ohio State a summer ago, making a visit to campus in June of 2017 where he had a chance to work out with defensive line coach Larry Johnson.
Following that trip, though, there wasn't much contact between the two sides. Ohio State liked his potential, but at the time he was closer to 400 pounds. Questions about what he'd develop into slowed the building of a relationship. Now, weeks after being offered by Johnson, the tone has changed considerably in their conversations.
"They'll be in the mix for an official visit," Ika told Lettermen Row. "Coach Johnson texts me every week. He tells me how much I've grown as a player and thinks I fit the defense well."
Ika has an off week at the end of September, and he hopes he'll be able to figure out a way to visit Ohio State again around that time. The Buckeyes are on the road at Penn State the last weekend of the month, though, so to make a trip next month may not be feasible. Either way, the Buckeyes getting into the game late hasn't wiped out their chances to land him.
"It's not too late for Ohio State," he said. "It's not too late for anybody."
Of course, with schools like Alabama, USC, Utah and others in the mix, Ohio State would like to have Urban Meyer back and leading the charge to land Ika. If by some chance Meyer isn't the coach for the Buckeyes anymore? Even that isn't going to immediately disqualify them.
"Me and family don't get too caught up in the politics, we're not too worried about it," Ika said. "Ohio State is Ohio State, and it always will be."
Ready to cross Zion Puckett off the list?
Ohio State was a top school early in the recruiting process for Spalding (Griffin, Ga.) High School two-way star Zion Puckett, but it appears the Buckeyes will see the clock run out on his recruitment. Puckett is expected to make a college decision on Thursday, with all signs pointing toward a likely commitment to the Auburn Tigers.
Greg Schiano and Alex Grinch have both maintained contact with the country's No. 12-ranked athlete, but the Buckeyes just never seemed to get any sort of traction on a summertime visit, despite Puckett's regular assertion that he wanted to return to campus.
Puckett has been recruited as a defensive back by Ohio State. He and players like Texas 4-star Peyton Powell and Florida 4-star Kaiir Elam were a few of the top remaining targets for the Buckeyes.
Buckeyes commit Harry Miller fulfills promise
Before he committed to Ohio State on June 10, there had been a plan in place for Buford (Ga.) 4-star center Harry Miller to take a late-June trip to Nicaragua, a country that he, his family and the folks from Mission for Nicaragua have made a second home in recent years. He spends a week there every summer, and though his June visit was delayed due to the continuing state of civil unrest amid government instability, Miller and his mother Kristina wanted to make sure they fulfilled their promise to the people of Los Brasilies, a section of the country where they spend a lot of their time.
They did just that, recently, even though Harry himself wasn't able to make the visit. His mother still did.
We have promises to keep for these kids! #MissionForNicaragua @Mission4Nica pic.twitter.com/rat90TMCAk

— Harry Miller (@h_miller76) August 13, 2018
We live in a world where so much attention is paid to the negatives that happen around us every day. It's truly inspiring to see that there are people like the Millers out there fighting to make a difference in the lives of those who need it the most.
Miller has laid very low since the Urban Meyer news broke two weeks ago, which isn't that unusual for him because he's not a person that's sought attention at any point during his recruitment. Sources close to the recruitment have indicated that the Buckeyes have been in regular contact with him, though, with acting head coach Ryan Day leading the charge. Despite a lot of pressure from SEC schools amid the Ohio State-fueled media circus, things remain on solid ground between the two sides.
Sampson James improving as a leader
Moving on to another Ohio State commitment, I ran across this article on Sampson James and his teammates at Avon (Ind.) High School, including some quotables from Avon head coach Mark Bless.
From Brent Glasgow of 1070thefan.com:
"Sampson was more of a basketball-minded athlete early on, but I think when he was up with us as a freshman and got some carries during our semi-state run, it really electrified him for football," Bless said. "When he rotated in with Bryant Fitzgerald as a sophomore, he was more of a downhill runner with not a lot of shake. He broke out last year, with more elusiveness and breakaway speed. He's really picked up his leadership ability this year."
Ohio State put the spotlight on the 4-star Indiana tailback early and decided to pursue him aggressively even when big-time national talents like Noah Cain were considered safer bets to commit to the Buckeyes.
Need more Ohio State recruiting? Check out the Lettermen Row forums and let us know what's on your mind. Don't forget to sign up for the tri-weekly recruiting newsletter, just in case there's anything you've missed during the week.