Dotting the 'Eyes: Demond Demas sees Ohio State, Marcus Crowley sets visit
Aritcle written by: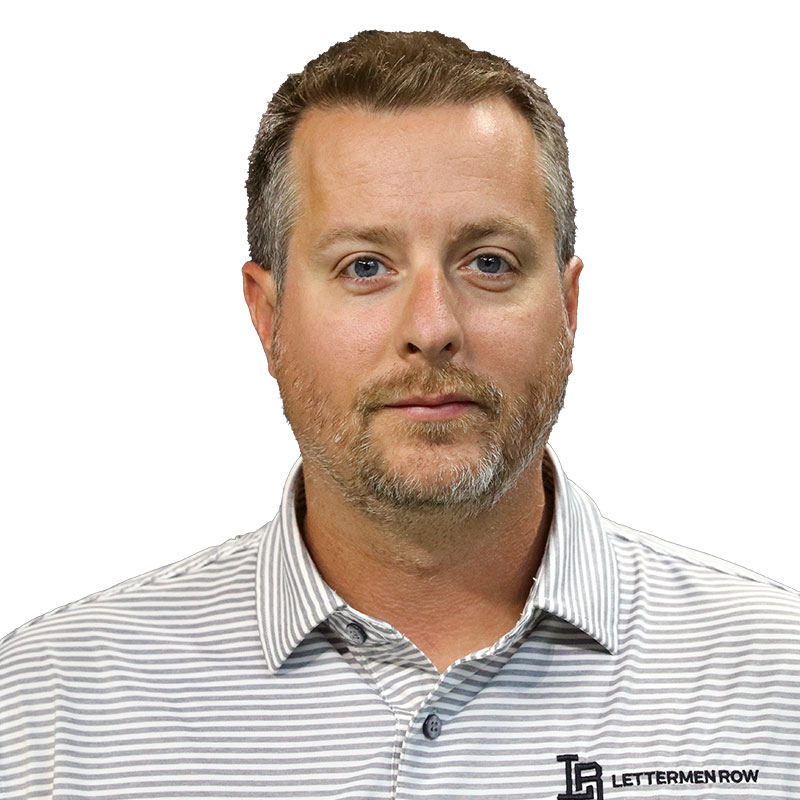 Jeremy Birmingham
Birm
Stay in touch or be left out because Ohio State recruiting is a 24-hour, seven-day-per-week obsession. What's the latest news as the Buckeyes build for the future? Get that and more Sunday through Thursday on Lettermen Row, including today's updates on 5-star receiver Demond Demas and Texas athlete Peyton Powell.
Ohio State high on the list for Demond Demas
There is a long, long way to go before signing day in 2020. But Ohio State has done a great job to this point recruiting some of the country's best young prospects. One of them, Houston North Forest 5-star wide receiver Demond Demas made his first visit to Columbus over the weekend and gave the Buckeyes a chance to make a big impression on him.
Had fun at ⭕️hio State @footwork_king1 @Cantguardmike @brianhartline #thebrotherhood pic.twitter.com/2yWKAX71QB

— HollyWood  (@DemondDemas1) October 14, 2018
He left the trip reiterating what he's felt for a while: Ohio State is right at the top of his list.
"Ohio State has been No. 2," Demas, who committed to Texas A&M in September, told Lettermen Row. "I had a lot of fun talking with the football players and with the coaches."
For now, the Buckeyes placement in Demas' recruitment is nothing more than anecdotal, but it's still worth noting. He's the country's No. 3-ranked wide receiver in the Class of 2020, and the need for receivers in that class will make Ohio State very attractive to top recruits from coast to coast — especially with its new offensive identity.
Texas A&M, Texas, Alabama and Georgia are going to be in this race until the end despite Demas' commitment. As I said, there's a long way to go here, so there's not much of a reason to get too caught up in words at this point.
Marcus Crowley will make Ohio State official visit
A recruitment that is worth paying serious attention to right now is that of Jacksonville (Fla.) Trinity Christian running back Marcus Crowley. The Miami Hurricanes commitment was offered by Ohio State last week and quickly set up an official visit with the program for Nov. 3.
The Buckeyes need another running back in 2019 to complement Steele Chambers, and the 6-foot-1, 210-pound Crowley has emerged as a player that could fill that need. Miami will not be easy to overtake in this recruitment, though.
"It will be hard," one source in Jacksonville said. "The kid just blew up this year, but Miami been on him since his sophomore year."
What the Buckeyes need is a chance, and it looks like they'll get that when they host Nebraska in two weeks.
Has Ohio State lost its grip on Peyton Powell again?
There have been few recruitments in the 2019Â cycle as confusing as Peyton Powell's.
The Odessa (Texas) Permian 4-star athlete has been at or near the top of the list for Ohio State since late spring. At multiple points in his recruitment, the Buckeyes have felt absolutely confident that they were going to land him, yet Powell has flipped-and-flopped at every turn.
When he took his official visit to Columbus in the summer, it appeared his recruitment was all but over. Then Urban Meyer's administrative leave occurred and he received an offer from Oklahoma, one that seemed to shake up his recruitment and turn the momentum toward the Sooners.
But Oklahoma, like Ohio State, wants Powell to play defensive back, and rumors that he prefers to stay on offense then shifted his recruitment toward TCU. The Horned Frogs have made it clear they prefer him as a wide receiver, and after his official visit there two weeks ago, it seemed they could land him. Now he's taken an official visit to Texas, which appears to be willing to bring him on board as an athlete with no set plan for his future — a move that tends to be a subtle way of ignoring his best future position
Either way, the results are the same: Ohio State has waited for Powell and continues to do so while it seems he's looked for any reason he could find to stay closer to his Texas home. There's been no decision, though, and the relationship with Greg Schiano has been strong from the start. That said, it's hard to feel confident he lands with the Buckeyes.
Qian Magwood getting close to Ohio State offer?
Switching gears back to the Class of 2020, another Ohio star may be close to an offer from the Buckeyes.
Walnut Ridge athlete Qian Magwood has all the physical tools to be a special prospect. He has an offer from Cincinnati and already and he's been hearing from the Ohio State regularly. This past weekend he visited with his cousin, 2020 offer Mike Drennen II.
"I talk to Urban Meyer, Alex Grinch and Taver Johnson almost every day," Magwood told Lettermen Row. "They basically said I'm a special talent and know that even without an offer yet, they are recruiting me."
Right now, there's no offer from Ohio State. He's still being evaluated by the staff, and perhaps the biggest question is exactly where the three-sport star fits best on the football field.
"They are saying I'm unique," he said. "And that what makes me special is my ability to go over the top of defenders, but also can play inside at slot. And on the defensive side, I can cover receivers that are bigger with more height or weight than me.
"We simply don't know where I am going to play. They like my length on defense, but they also like my speed on offense. So we just don't know."
Need more Ohio State recruiting #Stuff? Check out the Lettermen Row forums and let us know what's on your mind. Don't forget to sign up for the tri-weekly recruiting newsletter, just in case there's anything you've missed during the week.