Ohio State: Doug Nester remains key for Buckeyes, MJ Devonshire to visit
Aritcle written by: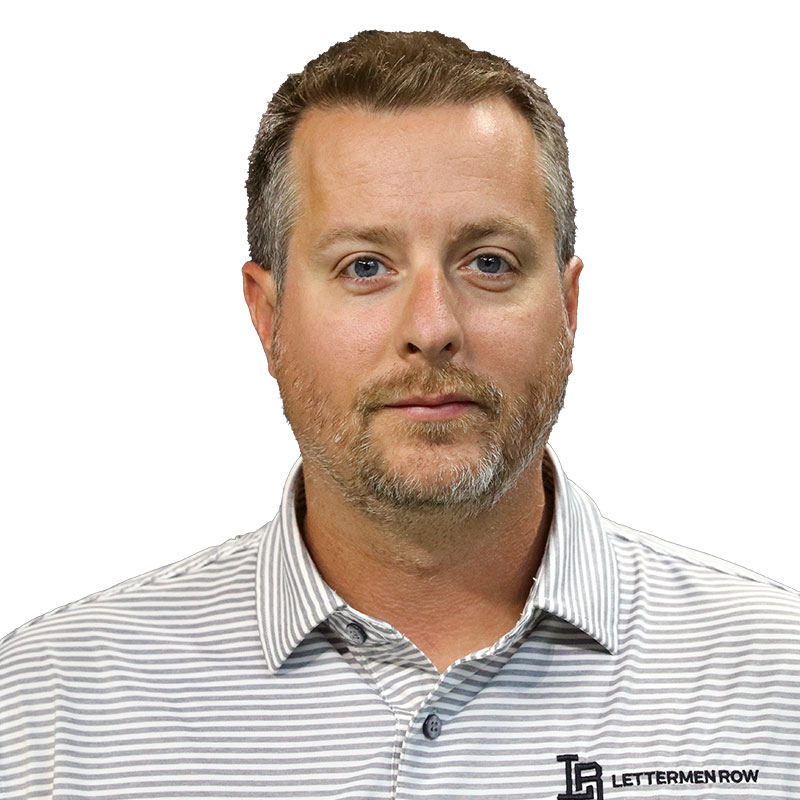 Jeremy Birmingham
Birm
Stay in touch or be left out because Ohio State recruiting is a 24-hour, seven-day-per-week obsession. What's the latest news as the Buckeyes build for the future? Get that and more Sunday through Thursday on Lettermen Row, including today's update on Doug Nester's importance to the Buckeyes.
With Michael Jordan news, Doug Nester becomes even bigger Ohio State need
With Friday's surprising news that Michael Jordan will leave Ohio State a year early for the NFL Draft, the need for the Buckeyes to hold on to long-time commitment Doug Nester just got kicked up a few notches.
Nester, the first commitment in Ohio State's 2019 class, is the lone commit that hasn't signed his Letter of Intent and he's intending to take multiple visits in January to sort out his recruitment. Right now though, Nester is in San Antonio, where he's spending the week preparing for Saturday's All-American Bowl (1:00 p.m. ET on NBC) and with a handful of Ohio State commitments, including his potential linemate in Columbus, Harry Miller. Miller and Nester have spent a lot of time together this week and 5-star receiver signee Garrett Wilson has also been around.
It's a key time for the Buckeyes in their efforts to keep Nester in the fold, especially as more and more the rumors out of Columbus hint that line coach Greg Studrawa could be retained by Ryan Day. It's the uncertainty around Studrawa — and the retirement of Urban Meyer — that threw Nester's recruitment into a spiral.
From Jeff Sentell of Dawgnation.com:
"In the summer I went down there [to Georgia] on a visit," Nester said about the Bulldogs. "But they probably weren't in the mix until all this stuff happened with Coach Meyer. Nobody else was in the mix really."
But now there are schools in the mix, and Nester told Sentell there were actually three schools he's considering the most — but wouldn't say which ones.
"Mostly three of them," Nester said. "I think I'm very conflicted right now. It is a very important decision to make and it has got me thinking a lot. Really. One day I will be leaning towards this way. The next I am like 'Maybe not' with that. It is just a hard decision right now."
Nester has been committed to Ohio State since August of 2017 and has no plans to decommit and make an announcement for another school. He said if he picks another place to matriculate to, he'll just sign with someone else in February.
Ohio State has just 11 scholarship offensive linemen on its roster and Nester's strongest relationships are still with the Buckeyes. That does get tossed into more turmoil if Studrawa is replaced. The opportunity to play early in Columbus has to be enticing as well, especially for a player as versatile as Nester is.
There will be a lot of hand-wringing for Ohio State in the pursuit of Nester over the last month and that's reasonable: he's unquestionably the most important remaining recruit in the Class of 2019 for the Buckeyes.
MJ Devonshire sets Ohio State official visit
The Buckeyes also need cornerbacks in the class of 2019 and that's why Aliquippa (Pa.) 3-star prospect MJ Devonshire has become a name Ohio State fans need to know. Pennsylvania's ninth-ranked prospect will make an official visit to Columbus over the weekend of Jan. 18.
"We will be down there on the 18th for an official visit," Devonshire's father, Marlin, told Lettermen Row. "We'll be at Pitt the weekend of the 11th."
The 5-foot-11, 180-pound cornerback and his family have been in regular contact with Ryan Day.
"We've been talking to [Ryan] Day," he said. "He is great. To me, he's as easy to talk with as Urban Meyer."
And the Buckeyes haven't stopped talking to Devonshire, even when former commitment Jordan Battle was in the mix for Ohio State. The holdup with respect to an aggressive pursuit of Devonshire was always about numbers.
"They never stopped recruiting MJ even with Battle committed," the elder Devonshire added."It was more about if a couple corners left after the season."
Losing Alex Grinch as a recruiter
The Buckeyes lost a defensive coach on Friday as Alex Grinch appears set to be named the defensive coordinator at Oklahoma. Though he was only an assistant for one year with Ohio State, Grinch's loss will be felt on the recruiting trail despite the fact that he didn't land any big-name players in this most current cycle. Only Bryson Shaw, the Buckeyes fourth lowest-rated 2019 signee, is credited to Grinch according to 247Sports.com. 
But don't let that cloud your opinion of Grinch, because he's a high-energy, charismatic young coach that is a solid recruiter according to his peers in Columbus. Ohio State is going to miss him and unfortunately for Buckeyes fans, it will happen without ever really getting familiar with what made him one of the country's most sought-after young coaches when he left Washington State for Ohio State last December.
How the Buckeyes respond now is vital. It's my opinion that by the time January is over, Ryan Day and Ohio State will be tasked with replacing four different defensive coaches. Finding the right fits for the culture — and the chemistry — of the Buckeyes football program will be paramount.
There's been no shortage of major decisions for Day to make in his first few days at the helm of the Buckeyes and these next few will be crucial for his early years as a head coach.