Ohio State recruiting: Can Buckeyes pull off California coup?
Article written by: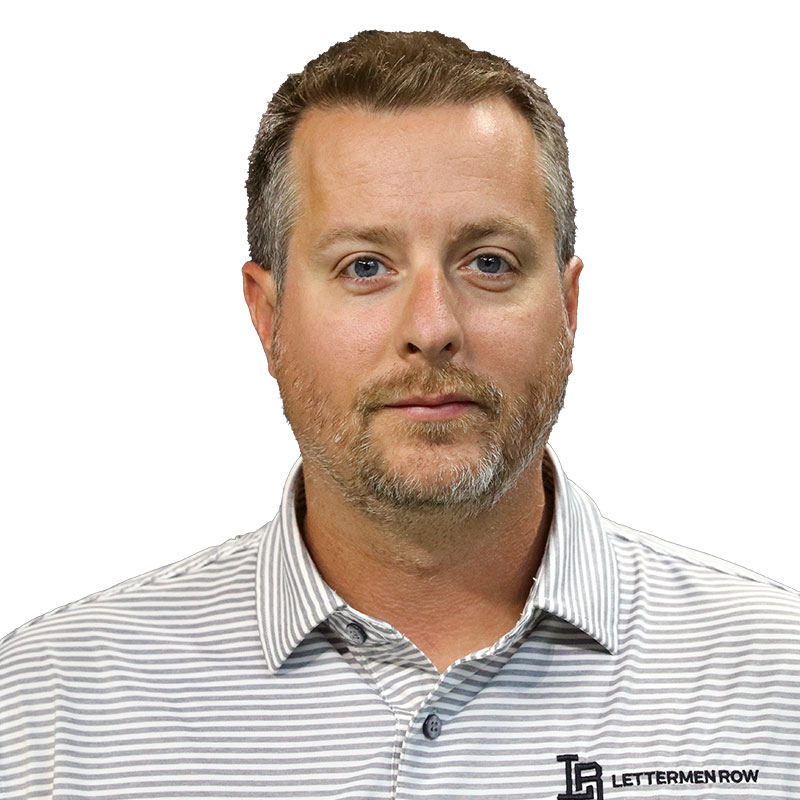 Jeremy Birmingham
Birm
Have a question about Ohio State recruiting? This is the place for you, five days a week. Submit your questions on Twitter or on the Lettermen Row forums. Check in daily to see what's on the mind of Buckeyes fans all over the country, including today's question about Elias Ricks and Kendall Milton, a pair of major prospects from California.
Ohio State Recruiting Question of the Day
My apologies, folks, for eschewing the Recruiting Question of the Day on Monday. We here at Lettermen Row want to make sure that we're consistently in sync with the pulse of Ohio State fans and, to that end, we felt it wise to discuss Urban Meyer's first press conference of the 2018 season and the need for everyone to move on from the saga that has suffocated the program in the last eight weeks.
We know it's not the norm these days to make less content, and we are always trying to give you the full story, but sometimes that means less is more.
Anyway, that's that. Here's your Tuesday question.
What % would you give OSU that they land both Elias Ricks and Kendall Milton?

— ThePitBoss829 (@ThePitBoss829) September 17, 2018
Our friend, Mr. Pit Boss, is asking if the Buckeyes can pull off the unlikely feat of landing Elias Ricks and Kendall Milton, a pair of 5-star prospects in the Class of 2020, each hailing from California.
The key word in that last sentence: Unlikely.
Since 1970, Ohio State has landed a total of 29 players from California. Urban Meyer has landed four of them in his six-plus seasons at the helm in Columbus, including Michael Thomas, Marcus Baugh, Wyatt Davis and Chris Olave. So, while his ratio is better than the work put in by Jim Tressel with five players in 10 seasons (three of them in the 2006 class), it's hard to say California has been particularly fruitful for the Buckeyes on the recruiting trail.
There is, though, reason to feel like Ohio State is beginning to move the dial a bit out west. Though the Class of 2019Â has no players committed west of Texas, the Buckeyes have made a serious impression on Milton, the country's second-ranked running back, and Ricks — the top-ranked cornerback.
Making a big impression is a far cry from actually securing a commitment. Milton has not yet visited Ohio State, despite regularly stating his intention and desire to do so. Ricks has made the trip and it went very well, but even for a place he called his "dream school" there are a number of serious hurdles to clear before a real plan to move 3,000 miles away for college is made.
What could help Ohio State? In my mind, the most important thing for the Buckeyes to do if they want to land this California duo is to also make waves a little further north of California — up in Washington.
Yes, I think the chances of the Buckeyes stealing two of California's best players go way up if they're able to steal two from Washington: 5-star linebacker Sav'ell Smalls and 4-star offensive lineman Geirean Hatchett. There's something comforting for top-ranked recruits about traveling together, and the relationships formed during visits around the country and at regional camps are a major bonus. It's easier, in some ways, to convince four guys to come all the way to Ohio than it is one, if that makes sense.
Ohio State's 2020 class is doing a phenomenal job in recruiting their peers, and the Buckeyes coaching staff is as well. Still, it's unlikely that both Milton and Ricks commit to Ohio State, but it's not impossible.
The best way to stay on top of all that recruiting news? Subscribe to Lettermen Row's Recruiting with Birm newsletter.