Dotting the 'Eyes: Jordan Battle, Alabama and what's next for Ohio State
Aritcle written by: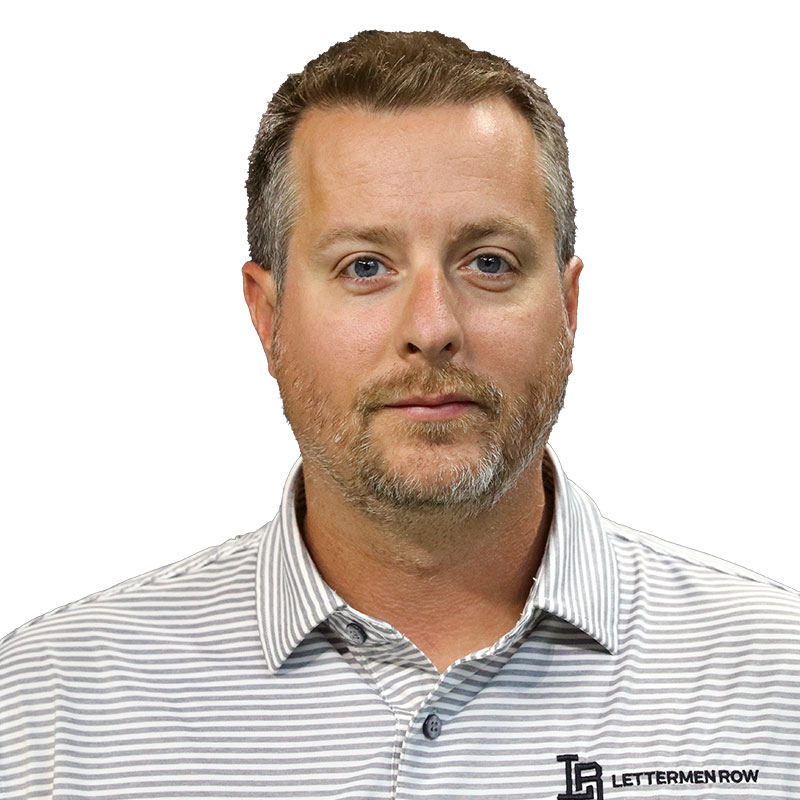 Jeremy Birmingham
Birm
Stay in touch or be left out because Ohio State recruiting is a 24-hour, seven-day-per-week obsession. What's the latest news as the Buckeyes build for the future? Get that and more Sunday through Thursday on Lettermen Row, including tonight's discussion about Jordan Battle and the odds of him flipping to Bama.
Jordan Battle, Ohio State saga coming to an end
Let's not waste time setting the stage here: Barring a crazy twist of events, 4-star cornerback prospect Jordan Battle is not going to sign with Ohio State next week.
He'll be heading to Alabama instead.
Battle committed to Ohio State in June. But when Urban Meyer's troubles began in August, things started to feel uneasy between the Buckeyes and the St. Thomas Aquinas standout. Zach Smith was the program's primary recruiter at St. Thomas Aquinas. Smith's departure, combined with the transfer of former Ohio State receiver Trevon Grimes, added even more confusion for Battle and his family. That's why I flipped my crystal ball to Alabama in early November.
Over the last few months, there's been a bit of back and forth between the two sides with ebbs and flows of confidence that Battle would stick with Ohio State despite rising confidence from the Crimson Tide side of things that he'd flip to them.
Recruiting is nothing but a circus at times.
It's easy for people to get lost in the madness of it. They soak up the attention and love and avoid hard conversations with people they've grown close to because they don't want to disappoint them. That, unfortunately, leads to decisions being made very late in the process when there are no options but to have those conversations. Those discussions become even more vital when one school has an unstable coaching situation, and I don't mean the transition to Ryan Day — I mean no one knows who Ohio State's defensive coaches are going to be in 2019 and beyond. That kind of uncertainty is hard to navigate for even the most seasoned coaches.
All those facts put the losing side in a bad position, and in this case it's going to be Ohio State.
With five days until signing day, the Buckeyes are now tasked with trying to replace their only cornerback commitment in the Class of 2019.
It's a weird part of the recruiting dance. Knowing that there's a chance a kid who has been recruited for months will leave the class but actively and openly recruiting somebody to replace him only adds to the chance that he decommits. If recruiters don't pursue anyone else because they want to show the commit and his family that the school is committed to them, that leaves them incredibly vulnerable in the instance that they weren't being told the truth for months.
Ohio State did everything they could and did it the right way, but sometimes that's just not enough.
Peyton Powell is not likely to be an option for Ohio State
If you've been following us for a while here, you know that circus I referenced above was pretty obvious in the case of Odessa (Texas) Permian athlete Peyton Powell.
Powell was recruited by Ohio State throughout the spring and summer and was targeted as the second cornerback in the Class of 2019. He took an official visit with the Buckeyes in June, and at multiple points after that informed Ohio State's coaching staff of his intentions to attend the school.
But he never publicly committed until picking Texas in October.
Well, it's now December and Powell has decommitted from Texas.
AGTG pic.twitter.com/bLy4J7AeCa

— Peyton Powell (@PPowell_) December 14, 2018
The almost immediate response: Can Ohio State get involved again?
The short answer is sure, they could try. But it seems like Powell is pretty hellbent on staying closer to home, and Baylor has emerged as the likely destination. The Bears, along with Texas Tech, continue to recruit Powell with conversation about playing offense — and that has long been his preference.
Ohio State would absolutely have interest in Powell if he wanted to discuss it, but there isn't much chance of that happening. The distance from home, combined with the Buckeyes wanting him to play defense, will keep this one from happening.
Who is the next real cornerback option for Ohio State?
With five days until signing day, this is where things get difficult for the Buckeyes.
They've not recruited other cornerbacks in this cycle outside of Apopka (Fla.) Wekiva's Renardo Green, who was set to flip to Ohio State until Urban Meyer announced his retirement. Green is now sticking with Florida State, and the Buckeyes are going to try to find a cornerback or two from now until February.
That could mean grad transfers. That could mean a junior-college kid. It could mean high school prospects that have decided against signing in December, and that's where the most likely next target comes from. That is Aliquippa (Pa.) 3-star prospect MJ Devonshire, the country's 50th-ranked cornerback and the 9th-ranked prospect in Pennsylvania.
Ohio State offered the 5-foot-11, 170-pound athlete in November, and he had considered visiting for the Michigan game but was unable to arrange it. He holds offers from West Virginia, Indiana, Michigan State, Syracuse and Pitt among others, but he's kept things pretty quiet in his recruitment.
The Buckeyes have already kicked the proverbial tires on Devonshire, and I think you should expect to see them research him a bit more extensively in the next few weeks with the aim of getting him on campus in January for an official visit.
Jestin Jacobs will stick with Iowa
After a pretty good opening week for Ryan Day on the recruiting trail, Ohio State has been brought back to earth a bit this week. This news on Battle is the biggest blow, no doubt, but the Buckeyes are also going to come up short on Clayton Northmont 4-star linebacker Jestin Jacobs.
https://twitter.com/DEickholt247/status/1073616230328795136
Jacobs took two visits to Ohio State after being offered, but that wasn't enough to undo the months of bonding he'd done with Iowa's coaching staff and the commitments he will be playing alongside in Iowa City.
Comfort and relationships always win out, even when you get a chance to play at your dream school. Jacobs, the 7th-ranked player in Ohio in 2019, was no doubt concerned by the unknowns around the coaching staff as well.
Ohio State has two linebackers committed in 2019, Cade Stover and Tommy Eichenberg. Fort Wayne (Ind.) athlete Craig Young could also end up playing the position in college.
Commits Big Board after Urban Meyer retirement
As of 2:00 p.m. on Friday here's where things seem to stand with the Buckeyes and their current crop of 2019 and 2020 commitments.
Decommitments
2020 offensive lineman Jake Wray
2020 defensive back Lejond Cavazos
Here's where things are with the other commits already in the mix.
2019 QB Dwan Mathis: Solid.
2019 RB Steele Chambers: Solid, and will take second official in January.
2019 RB Marcus Crowley: Solid.
2019 WR Garrett Wilson: Solid.
2019 WR Jameson Williams: Solid.
2019 TE Cormontae Hamilton: Solid.
2019 OL Ryan Jacoby: Solid.
2019 OL Doug Nester: Some concern, took Ohio State official visit but Virginia Tech, Georgia and Penn State remain threats.
2019 OL Harry Miller: Solid.
2019 DL Noah Potter: Solid.
2019 LB Cade Stover: Solid.
2019 DB Bryson Shaw: Solid.
2019 DB Ronnie Hickman: Solid.
2019 DB Craig Young: Solid.
2019 DB Jordan Battle: Major concern. Decommitment and flip to Alabama is coming.
2020 QB Jack Miller: Solid.
2020 RB Darvon Hubbard: Some concern.
2020 WR Jaxon Smith-Njigba: Solid.
2020 OL Paris Johnson: Mostly solid, but likely to make other visits while he gets to know Ryan Day.
2020 OL Luke Wypler: Solid.
I'll continue updating this list as changes happen.