Dotting the 'Eyes: Jordan Battle update, honors for Cade Stover, Marcus Crowley
Aritcle written by: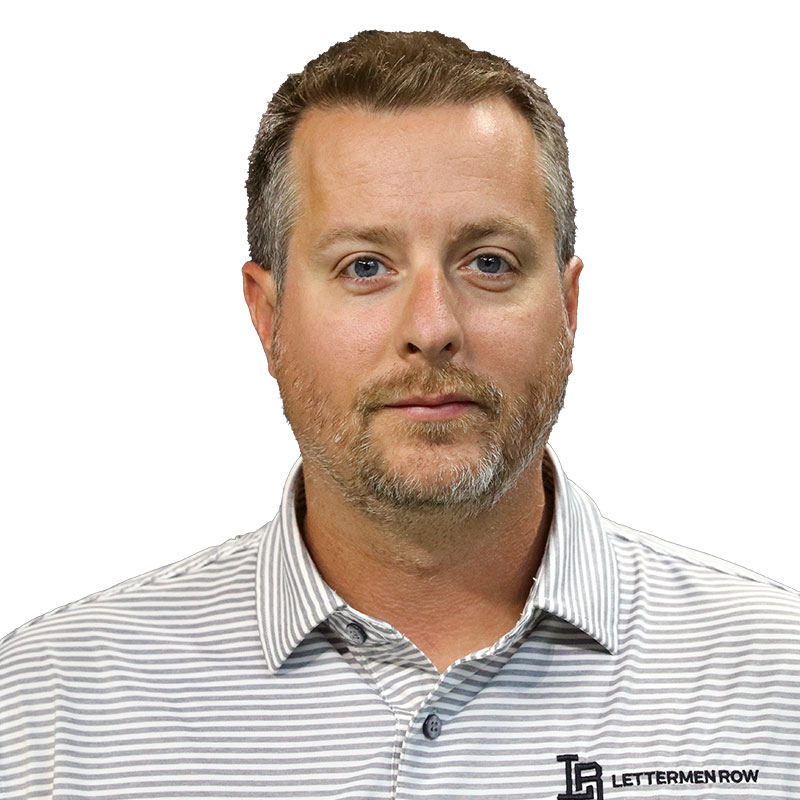 Jeremy Birmingham
Birm
Stay in touch or be left out because Ohio State recruiting is a 24-hour, seven-day-per-week obsession. What's the latest news as the Buckeyes build for the future? Get that and more Sunday through Thursday on Lettermen Row, including tonight's update on Cade Stover, Jordan Battle and more.
Cade Stover wins Gatorade Player of the Year in Ohio
Buckeyes 2019 commit Cade Stover may need a bigger mantle in his Lexington home.
On Thursday, Stover was named the Gatorade Player of the Year in Ohio, another major award for the 6-foot-4, 225-pound linebacker who was recently named the Buckeye State's Mr. Football following his insane senior season.
@cstov8 Congrats to Cade Stover, Ohio's 2018 @Gatorade State Football Player of the Year. #GatoradePOY @Lexington_HS pic.twitter.com/N9VitQa4yj

— Hudl (@Hudl) December 6, 2018
Stover finished his year with 175 tackles, including 11 for loss, one sack, two forced fumbles, four interceptions and nine pass break-ups on defense. On offense, Stover was also a force. He recorded 1,497 rushing yards and scored 18 rushing touchdowns while reeling in 21 passes for 238 more yards and another touchdown. He joins former Buckeyes Carlos Snow, Kirk Herbstreit, Robert Smith, Korey Stringer, Dee Miller, Jefferson Kelly, Jason Ott, Justin Zwick, Ted Ginn, Alex Boone, Connor Smith, Storm Klein and Joe Burrow as Gatorade award winners.
This week's been a bit hard on Stover, who committed to Ohio State in April. The news of Urban Meyer's retirement and the subsequent uncertainty around the future of linebackers coach Billy Davis has the country's fifth-ranked outside linebacker concerned. Davis visited Stover on Tuesday night, but to this point Ryan Day has not yet stopped by.
"I don't know when [Day] is coming to see me," Stover told Lettermen Row on Thursday morning. "I have talked to [Ohio State] though. I've just got to see what happens. I'm a really big fan of Coach Davis."
Stover said that he's considering a second official visit to Ohio State to get better acquainted with Day, but there's no concrete plan in place for that yet.
Marcus Crowley wins in Florida
Stover wasn't the only future Ohio State star to earn the title of Gatorade Player of the Year. Running back Marcus Crowley, a 3-star prospect from Jacksonville (Fla.) Trinity Christian Academy was also tabbed for that distinction.
@marcus_2334 Congrats to Marcus Crowley, Florida's 2018 @Gatorade State Football Player of the Year. #GatoradePOY @Trinity63862780 pic.twitter.com/R7Mprwz6iD

— Hudl (@Hudl) December 6, 2018
Crowley is the country's 39th-ranked running back, but his highlight reel shows why he was the choice for Ohio State's recruiting class following the unexpected decommitment from Sampson James in October.
The 6-foot-1, 210-pound Crowley will sign with Ohio State in December and enroll in January.
Renardo Green is not coming to Ohio State
At the beginning of last week, there was a plan in place for Apopka (Fla.) Wekiva 3-star cornerback to flip from Florida State to Ohio State. After learning of Urban Meyer's retirement, that plan is now off.
"It changed," Renardo Green told The Athletic when asked about his interest in Ohio State after Urban Meyer's retirement. "In my case, for the better. I was thinking about going to Ohio State, but I ain't going." The 3-star CB (@nado2times) called his commitment to FSU "strong." pic.twitter.com/XRX0Vhahbh

— Tashan Reed (@tashanreed) December 6, 2018
Green had made his intentions known to the Ohio State staff last week, but he's changed his mind. The Buckeyes will no doubt expand their search and try to find another defensive back to take his place.
Jordan Battle waiting for Ryan Day before deciding on visit
A pair of Ohio State assistant coaches made a key in-home visit earlier this week in Florida.
"Alex Grinch and Taver Johnson visited," Fred Battle, the father of commit Jordan Battle told Lettermen Row. "It went pretty good."
The fight for Battle is certainly not over for Ohio State. Alabama is still involved, and Nick Saban visited St. Thomas Aquinas High School on Tuesday. But Ryan Day is expected to visit Battle next week.
"Ryan Day coming back to see Jordan," the elder Battle said. "I think next week."
As mentioned in Tuesday night's edition of Dotting the 'Eyes, players that have already made an official visit to Ohio State can take a second official visit to the school if they choose because of the head coaching change. It's a smart, fair rule addition by the NCAA that helps players and their families get back to rebuilding a relationship with schools they had serious interest in. There has been discussion among the Battles about taking advantage of that, but until Day's visit to Fort Lauderdale, there will be nothing planned. There are bigger priorities for Battle now.
"The state championship is this weekend, Friday at 8:00 p.m.," Battle said. "No [visit] plans until we talk to Coach Day."
Nick Broeker ready for big weekend of official visits
After leaving Ohio State's Fawcett Center on Tuesday afternoon, Ryan Day made his first recruiting visit as the acting head coach of the Buckeyes. His destination? Sacred Heart Griffin High School (Springfield, Ill.) to see 3-star offensive lineman Nick Broeker.
At the moment, Broeker may be the only realistic offensive line option to join the Ohio State recruiting class, and that made him a very real priority for Day and offensive line coach Greg Studrawa despite this week's chaos.
"It went really well," Broeker said of the meeting, which included Day and Studrawa watching the 6-foot-6, 285-pound tackle play basketball. "I had spoken with him when he was the offensive coordinator, but it was great to meet him in person. They said the program will remain the same as it was with Urban Meyer."
Broeker will make his final recruiting decisions in the next week or so, but first he'll be taking two key official visits. He's heading to see his two finalists, but he's still solidly committed to the Rebels.
"I'm still 100-percent committed to Ole Miss, and I'll spend Saturday at Ole Miss," he told Lettermen Row. "Then I'll leave Sunday for Columbus and get back late Monday."
Broeker is the country's 54th-ranked offensive tackle.
Current Ohio State commits and their status
As of 4 p.m. on Thursday, here's where things seem to stand with the Buckeyes and their current crop of 2019 and 2020 commitments.
Decommitments
2020 offensive lineman Jake Wray
2020 defensive back Lejond Cavazos
Here's where things are with the other commits already in the mix.
2019 QB Dwan Mathis: Solid.
2019 RB Steele Chambers: Some concern, could utilize a second official visit.
2019 RB Marcus Crowley: Solid.
2019 WR Garrett Wilson: Solid.
2019 WR Jameson Williams: Solid.
2019 TE Cormontae Hamilton: Solid.
2019 OL Ryan Jacoby: Solid.
2019 OL Doug Nester: Some concern, he will take official visits to other schools.
2019 OL Harry Miller: Some concern about Stanford, but his family has been very pro-Ryan Day since the start.
2019 DL Noah Potter: Solid.
2019 LB Cade Stover: Some concern around uncertainty with his potential position coach.
2019 DB Bryson Shaw: Solid.
2019 DB Ronnie Hickman: Solid.
2019 DB Craig Young: Solid.
2019 DB Jordan Battle: Some concern, Ryan Day is expected to visit next week.
2020 QB Jack Miller: Solid.
2020 RB Darvon Hubbard: Some concern, there's been little contact with him.
2020 WR Jaxon Smith-Njigba: Solid.
2020 OL Paris Johnson: Some concern, could visit Ohio State this week to meet with Ryan Day.
2020 OL Luke Wypler: Solid.
I'll update this list again on Friday as I get clarification on some of the unknown situations above.